Week of Friday, August 11, 2023
This week, we review some standout fiction, including James McBride's The Heaven & Earth Grocery Store, "a mesmerizing work" that opens in 1972, when construction workers in Pottstown, Pa., find a skeleton at the bottom of a well; Prophet, Helen Macdonald and Sin Blaché's "tightly paced, genre-bending tale" that imagines the weaponization of nostalgia; Diane Williams's collection of flash fiction, I Hear You're Rich, with its "witty, bare-bones, and remarkably intricate glimpses into the human condition"; and The Horrible Bag of Terrible Things, an "exhilarating, spooky" middle-grade horror novel by Rob Renzetti. Plus so many more!
In The Writer's Life, Iran-born and British-educated Stephen Aryan describes his influences and The Judas Blossom, the first book in a Persian-inspired fantasy trilogy.
The Best Books This Week
Fiction
Science Fiction & Fantasy
Prophet
by Sin Blaché and Helen MacDonald
Helen Macdonald (H Is for Hawk) and Sin Blaché have teamed up for Prophet, a tightly paced, genre-bending tale that imagines the weaponization of nostalgia--and the surreal, horrific threat that poses to the modern world.
A diner has appeared in the middle of a British field. Except it's not a real diner--it's more like the memory of one, with the scent of coffee but no coffee makers, a bright neon sign not powered by electricity. Other objects, too, have popped into existence without explanation: a Scrabble box that's solid all the way through (with no interior), a rotting bouquet of roses, a teddy bear, a cassette tape. Despite the seeming innocence of the objects themselves, they turn out to be gravely dangerous to those from whose memories they have sprouted--turning nostalgia into a harmful weapon, one requiring careful investigation and containment. The U.S. military brings in two pros to peel back the layers of this "bizarro nightmare": Sunil Rao, "a savant with an attitude problem," and Adam Rubenstein, an American sergeant assigned to keep danger-seeking Rao alive as they hunt down the ever-morphing substance known as Prophet.
Prophet is slow to build at first, and a bit confusing at times--a result not of poor writing or worldbuilding, but of the sheer absurd horror of a world shaped by Prophet. Nonetheless, Macdonald and Blaché have created not just unlikely heroes, but an unexpected queer romance, complete with absolutely pitch-perfect banter between Adam and Rao across every page. Prophet proves a beautiful, tense, strange, and heartfelt first collaboration from a duo not to be missed. --Kerry McHugh, freelance writer
Grove Press, $29, hardcover, 480p., 9780802162021
Despite the extensive research and scientific accuracy of his drafting process, Daniel Kraus (The Shape of Water) isn't focused on believability in Whalefall, an emotionally complex thriller that contemplates grief, existence, and family--from within the literal belly of a whale. A year after his father Mitt's death, 17-year-old Jay Gardiner combs the ocean floor for lingering bones to comfort his mother and sisters as well as prove he isn't a failure. Diving off the most dangerous beach in California, he plunges over an ocean ledge and encounters a giant squid and its sole natural predator: an ancient sperm whale. The whale ingests the squid and--through tangled limbs and tentacles--Jay himself.
Kraus, mixing flashbacks with an ever-ticking air pressure gauge on his scuba tank, freshly renders a combative father-son dynamic ("The swim will hurt but not as much as staying"), placing grief in conversation with survival as Jay races to escape the churning viscera of whale innards. Does Jay owe his life to the pain Mitt wrought, or was there another way? Is what he finds inside the whale his father, or an echo? Does it matter? The novel is less concerned with forgiveness than the equilibrium brought by acceptance, and its upsettingly detailed, incredible setting makes Jay's anguish only hit harder. ("Jay Gardiner, a single star, flaming, falling. But hadn't the sights been spectacular? Didn't the hurts hurt bad? Wasn't the love, the times he got it, the loveliest?") Kraus deftly explores life's fragility and the ways families fail and save each other--which are as inevitable as the ocean itself. --Kristen Coates, editor and freelance reviewer
MTV Books, $27.99, hardcover, 336p., 9781665918169
With Love, from Cold World
by Alicia Thompson
With Love, from Cold World is a sweet, inclusive romance set in the hilariously obscure realm of Cold World, a rather dilapidated Orlando tourist destination. Alicia Thompson (Love in the Time of Serial Killers) presents a charming romance perfect for fans of Casey McQuiston or Alexis Hall. Cold World has fake snow and an ice-skating rink, both a welcome reprieve from Orlando's heat and humidity, but Lauren Fox, the bookkeeper, can see that profits are dwindling as newer, trendier theme parks keep springing up. And yet Lauren is still appalled when her boss asks her to work with Asa Williamson, Cold World's longest-employed worker, to come up with ways to improve the situation. Asa is brash, annoyingly chipper, and seems to delight in teasing reserved Lauren. As Lauren and Asa's improvement projects change from competition to collaboration, however, she realizes the teasing is affectionately meant and that his cockiness hides trauma from his past. Kind words from his delightful queer housemates are a representation of what Asa is truly like, and offer Lauren, who lives a very lonely life, a chance to belong.
With Love, from Cold World, appealing and funny, is a lovely romance, featuring bisexual representation, a cast of quirky characters, and the best kind of happily-ever-after. Somehow cozy and comforting in spite of its chilly setting and sexy scenes, this novel is bound to leave readers with a smile. --Jessica Howard, freelance book reviewer
Berkley, $18, paperback, 400p., 9780593438671
The Blonde Identity
by Ally Carter
A woman wakes up, bleeding, on an icy Paris street with no memory of who she is or how she got there. Moments later, a crew of Russian gangsters starts shooting at her--and she finds herself on the run with a grumpy, secretive (and very handsome) spy. That's the setup for Ally Carter's quippy, hilarious The Blonde Identity, a romp of espionage and romance that combines amnesia, complicated family relationships, and international intrigue with a slow-burn love story.
Mere pages into Carter's narrative (her adult debut), both the woman and her companion, Jake Sawyer, realize she isn't his fellow operative, Alex: she's Alex's twin sister, Zoe, and she is clearly not a spy. Despite this handicap, Zoe proves herself smart and resourceful as they dodge their Russian pursuers via boat, car, and on foot. Sawyer, understandably hesitant to trust anyone, finds himself warming to Zoe--and completely freaked out about letting his guard down. As Zoe learns more about Sawyer (and Alex), her memory starts to come back in flashes, but the Russians are still on their tail. And time is running out.
Fans of Carter's YA series (the Gallagher Girls, Heist Society, Embassy Row) will recognize and delight in her characters' snarky banter and the layering of personal relationships with high-stakes international incidents. In true spy-novel fashion, a few events and coincidences seem wildly improbable, but Carter's witty, propulsive narrative pulls her readers along, keeping everyone guessing until her breathless, romantic conclusion. Some sweet surprises and a tantalizing ending will leave readers hoping for a sequel. --Katie Noah Gibson, blogger at Cakes, Tea and Dreams
Avon, $24.99, hardcover, 304p., 9780063276642
Flirting with Danger: The Mysterious Life of Marguerite Harrison, Socialite Spy
by Janet Wallach
It was uncommon for a woman to be a spy in the early part of the 20th century, which is part of what allowed the charming and attractive Marguerite Harrison to be so successful. In her nailbiter of a biography, Flirting with Danger, Janet Wallach (The Richest Woman in America) provides a window into the captivating world of Harrison's feminine cloak-and-dagger subterfuge, the risks involved, and the personal toll it took on her.
Reeling from the sudden death of her husband, 37-year-old Marguerite Harrison withdrew emotionally from her son and threw herself into a writing career at the Baltimore Sun. She would use the cover of journalism in subsequent years as she provided reports to military intelligence from the European continent where she'd spent so much time earlier in her life as a debutante. Her fluency in German and French, as well as a preternatural talent for learning languages such as Russian, were to serve her well.
Some of her early assignments took place in Germany after the end of World War I. Presciently, she warned that the terms enforced on that country in defeat were so severe that they would lead not to the democracy that the U.S. and its allies hoped for, but to a more virulent rise of nationalism. Another assignment took her to Russia in the turbulent years following the Bolshevik Revolution. Fascinated by Russia, she spent years there, ultimately sentenced to a stay in the notorious Lubyanka women's prison. A thrilling read from start to finish, Wallach takes readers deep into the prevailing issues of the time and the spycraft employed in the form of an unlikely agent. --Elizabeth DeNoma, executive editor, DeNoma Literary Services, Seattle, Wash.
Doubleday, $30, hardcover, 352p., 9780385545082
The Visionaries: Arendt, Beauvoir, Rand, Weil, and the Power of Philosophy in Dark Times
by Wolfram Eilenberger, transl. by Shaun Whiteside
The years 1933-1943 were probably the 20th century's darkest, as totalitarianism swept across Europe, but for a quartet of dynamic female philosophers, they were an intellectual seed bed for their visions of the future. The Visionaries is acclaimed author and philosopher Wolfram Eilenberger's follow-up to Time of the Magicians (featuring four male philosophers of roughly the same period). It elevates the philosophically formative years of Hannah Arendt, Simone de Beauvoir, Ayn Rand, and Simone Weil, who, as refugees and resistance fighters, struggled to put forth a vision of a truly free and open society. Eilenberger assumes readers possess a degree of familiarity with his subjects, picking up their stories in 1933 as the women began to assume the roles of prophets "of a life lived rightly." As the years progressed, Arendt fled the Nazis and Germany, honing her ideas on the origins of totalitarianism along the way, and Rand emigrated to America from Russia, giving life to a vision of the "new superman" in epic novels that sought the "reconquest of 'I.' " Meanwhile, former French schoolmates Beauvoir and Weil possessed "sparks of absolute difference": along with her partner Jean-Paul Sartre, Beauvoir sought an "open experiment in existence" through an "everyday network of asymmetrical relationships" that risked nothing, Eilenberger argues, while Weil's fearless investigation of concrete experience revealed "firsthand the oppression that she sought to remedy as a thinker." The Visionaries is a stunning synthesis of four lives singularly lived and powerfully thought. --Peggy Kurkowski, book reviewer and copywriter in Denver
Penguin Press, $32, hardcover, 400p., 9780593297452
The Injustice of Place: Uncovering the Legacy of Poverty in America
by Kathryn J. Edin, H. Luke Shaefer, and Timothy J. Nelson
The Injustice of Place: Uncovering the Legacy of Poverty in America transcends genre, combining unparalleled research skills with engaging storytelling. Kathryn J. Edin, H. Luke Shaefer (co-authors of $2.00 a Day), and Timothy J. Nelson here assemble a work that harnesses the most powerful aspects of big data while diving into historic narratives that continue to inform and instruct. The scope of the book is significant, highlighting four distinct localities in the United States that they have identified as the most disadvantaged places in the country. Using their Index of Deep Disadvantage, the researchers found that these communities (in eastern Kentucky, southern Mississippi, rural South Carolina, and south Texas) all have similar obstacles to well-being, including high rates of poverty, poor health outcomes, and significant crime and corruption. Surprisingly, none were in large cities; instead, all were rural areas with a common history of "intensive resource extraction and profound human exploitation not seen to the same degree elsewhere in the United States."
Too often, the researchers argue, studies focus on individual metrics like poverty. The authors insist, " 'disadvantage' is more accurate than simply 'poverty' because it implies an injustice. The term is moral. People are being held back--unfairly." With this ethical focus, the book does more than simply unite large swaths of data around a thesis, though it does that beautifully. At every turn, the argument is clear, cogent, and supported by data--and fully humanized throughout the stories, past and present.
With detailed notes about the development of the Index of Deep Disadvantage, this book is sure to be a meaningful addition to the conversation for academics and socially conscious citizens alike. --Sara Beth West, freelance reviewer and librarian
Mariner Books, $29.99, hardcover, 352p., 9780063239494
Reasons to Be Hopeful: What Remains Consoling, Inspiring and Beautiful
by the School of Life
Particularly suited for those times when despair strikes and people fall victim to the "forces of forlornness," Reasons to Be Hopeful by the School of Life offers gentle yet extraordinarily impactful intellectual tools and practical strategies to help readers step back from the ledge. The School of Life--a global organization on a mission to bring about healing, growth, and self-understanding--was founded by Alain de Botton (The Art of Travel), one of the finest philosophers of our time. By considering artists such as Mark Rothko and Albrecht Dürer, the 30 essays in Reasons to Be Hopeful pair powerful anecdotes with visual references to reveal surprising truths about sadness, the advantages of "blessedly poor memories," and the restorative power of good escapism. The essay "This too shall pass" invites a comparison between human lives and that of a firefly, an insect that accepts its destiny with dignity and joy. Just like the mesmerizing firefly, people have brief lifespans, lives that are "but a short, merry dance," and are tiny in the darkness of the universe. Instead of despairing at the smallness of their stature and inevitability of their decline, people can submit to their fleeting lives with wonder and poise, putting on the best light show they can.
Critically, Reasons to Be Hopeful offers tools to gain self-perspective by situating woes in a larger context of time and place. Its revelations will inspire the sort of philosophical conversations that are in themselves a salve for existentially troubled souls. --Shahina Piyarali, reviewer
The School of Life, $24.99, hardcover, 228p., 9781912891894
The Wild Delight of Wild Things
by Brian Turner
In The Wild Delight of Wild Things, the beautifully melancholic third poetry collection from Brian Turner (Phantom Noise), environmental crisis puts personal bereavement into perspective. "And this is what I didn't expect. That the world would help me to survive," Turner writes about the death in 2016 of his wife, poet Ilyse Kusnetz. The collection abounds with imagery from the natural world and appreciation for medical technology. "This wild family of ours" includes humans within nature. Coastal scenery captures the imagination in "Seagulls in California" and "Cephalopods." "Heroes" marvels at bacteria that decompose plastic, likening them to the chemotherapy agents administered to combat Ilyse's cancer.
An elegiac tone infuses the poems about animals. There is an affecting piece on the suffering of beached whales; the list of endangered species in "The Jurassic Coast" is "a kind of roll call of the dead/ and dying." Yet Turner acknowledges that the end of one human life can feel just as momentous as the extinction of an entire species. One year before Ilyse died, he lost his father, Marshall, who had been stationed on an idyllic--but radioactive--Pacific atoll. The magnitude of space and geological time contrasts with the small and individual through a depiction of ant cities and a housefly's view on life. There is a focus, too, on the elemental: the wildfires of California and the ice of cryogenic freezing. Jellyfish, spiral shells, caves, and redwood forests: Turner spins infectious awe for how an imperiled world of wonders can console the grieving. --Rebecca Foster, freelance reviewer, proofreader and blogger at Bookish Beck
Alice James Books, $17.95, paperback, 100p., 9781949944532
The Writer's Life
Reading with... Stephen Aryan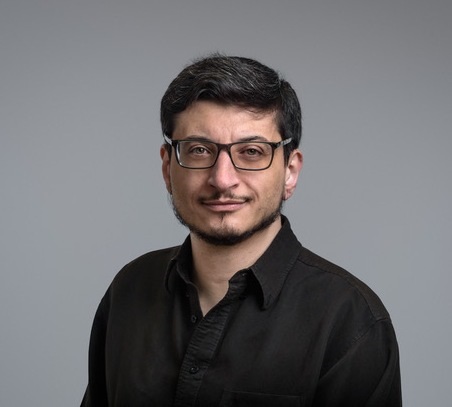 photo: David James Coxsell
Stephen Aryan was born in Iran and raised in Whitley Bay on the northeast coast of England. He is the author of the Quest for Heroes duology as well as the Age of Darkness and Age of Dread trilogies. His debut, Battlemage, was a finalist for the David Gemmell Morningstar Award and won the inaugural Hellfest Inferno Prize. The Judas Blossom (Angry Robot) is the first in a new Persian-inspired fantasy trilogy.
Handsell readers your book in 25 words or less:
A fantasy reimagining of the Mongol Empire's invasion of Persia, following the lives and treacherous journeys of four characters in the heart of war.
On your nightstand now:
I'm currently reading Babylon's Ashes by James S.A. Corey, the sixth book in the Expanse series. I was a fan of the series for a long time but kept dipping in and out. Then I was reading the book after watching every new season of the TV show. Now that it's all wrapped up, I'm going to read the last four books and then all the short stories.
Favorite book when you were a child:
Probably The Hobbit, because my mum bought me a special hardback, illustrated edition (which I still have), and then I went and saw it performed at the theatre. This hooked me early into the fantasy genre.
Your top five authors:
David Gemmell is perhaps the biggest influence on my work. His stories and characters have stayed with me for decades. A lot of people talk about Tolkien being the one that shaped them the most, but for me it was Gemmell. He was creating morally grey, complex characters who were just trying to do their best in difficult circumstances, long before anyone coined the phrase grimdark.
Robin Hobb is an expert storyteller and an incredibly talented writer, whom I admire enormously.
Jim Butcher has been writing the Dresden Files for more than 20 years now, and he's just gotten better over the years. I absolutely love the series.
Stephen King has a remarkable imagination. His books have been a constant companion throughout my life, at every stage, through every trial and tribulation, every birthday and celebration. His stories were there when I was a teenager, still growing up, all the way up to the present, and he's still publishing new stories.
Dean Koontz is a master at what he does, writing pacy, weird, dark, mysterious, supernatural thrillers. I have loved many of his stories over the years, and they show both his enormous skill as a storyteller and his vivid imagination.
Book you've faked reading:
None. Everyone has reading gaps. There are too many books and not enough time to read everything.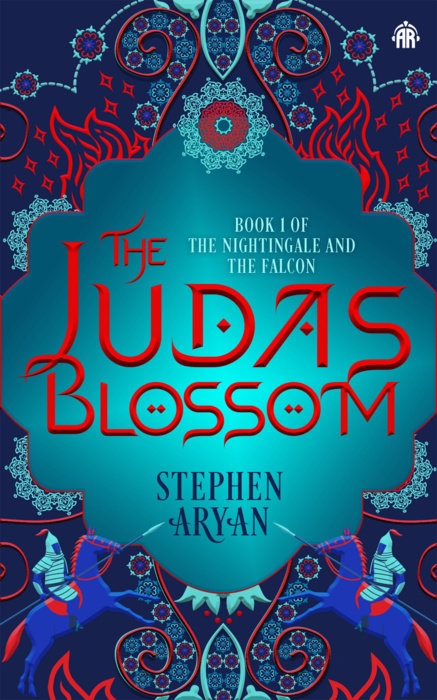 Book you're an evangelist for:
The Reapers Are the Angels by Alden Bell. I'm not much of a horror reader and only read bits and pieces. I'm also not a fan of zombie novels. This is both of those things and I absolutely love it, because it's not about the zombies. Not really. It's incredibly well-written; it's beautiful, scary, haunting, thoughtful; and the prose is sharp enough to make you bleed.
Book you've bought for the cover:
None. I always read the back of the book first.
Book you hid from your parents:
The only books I hid were fantasy novels because, to begin with, it was the only genre I would read. My parents wanted me to read other types of fiction, but I resisted. However, after a while they realised I'd get to other genres, because I soon exhausted all of the fantasy books in the local library and the school library.
Book that changed your life:
Legend by David Gemmell. The main character isn't a farm boy with a destiny. He's not a prince or a king or a knight. He's an old warrior, called back for one last fight. He's an ordinary man who built his own legend and is famous for his deeds. His reputation was earned through hard work and sacrifice, but it didn't come without a terrible cost. Legend opened my eyes to what fantasy could be. You could still have great heroes and villains, but the world is very grey and, in some ways, that makes it closer to our own than some of the earlier fantasy I read where it was very simple and clean. One of the main characters in my first novel, Battlemage, was a middle-aged, slightly overweight, balding man with grey in his beard, which came from reading Legend all those years ago.
Favourite line from a book:
"We each owe a death, there are no exceptions, I know that, but sometimes, oh God, the Green Mile is so long."
It's from my favourite book by Stephen King, The Green Mile.
Five books you'll never part with:
A Folio Society special edition of Dune by Frank Herbert. It's my favourite sci-fi novel of all time, and I treated myself to this hardback edition with paintings and a slipcase. It's gorgeous. It's not for reading, just looking at, so I'll never part with my battered, worn-out paperback copy that I actually read.
The six original paperback volumes of The Green Mile. Stephen King did an experiment, and at the time they were released in little hundred-page chunks. Now you can get a copy in one paperback, but I still have my old, worn-out, little copies, as well as a new paperback.
A signed first edition of Echoes of the Great Song by David Gemmell. It's one of my most cherished possessions, together with a signed copy of Wolf in Shadow, which I had signed when I met him a number of years ago. So that makes five books, really.
Book you most want to read again for the first time:
Dune by Frank Herbert. It blew the doors off my mind back when I first read it, and it's something I have reread many times over the years.
Rediscover
Rediscover: Marlena Spieler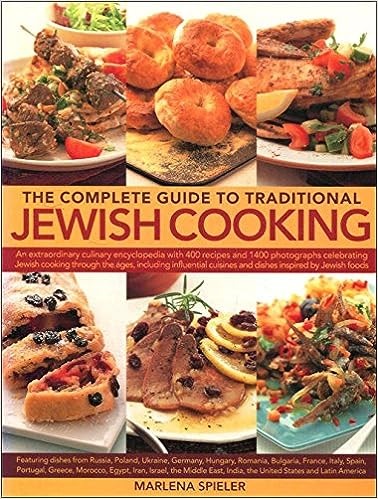 Food writer Marlena Spieler, whose best work "combined a globe-trotting knowledge of world cuisine (she spent around a third of the year travelling) with a sunniness of tone and consistently exciting recipes," died July 6 at age 74, the Guardian reported. Hot and Spicy, her groundbreaking 1985 cookbook, "included a host of Mediterranean recipes that could easily come from one of [Yotam] Ottolenghi's books, including spiced versions of hummus and baba ganoush as well as other Middle Eastern delights such as zhoug (a fiery Yemenite green sauce seasoned with green chillies), and shakshuka, that staple of the modern brunch scene."

Spieler wrote more than 70 cookbooks, starting with Naturally Good in 1974, and co-authored or contributed to more than 25 others. Her titles include Jewish Cooking; Best-Ever Book of Jewish Cooking; Recipes from My Jewish Grandmother; Grilled Cheese: 50 Recipes to Make You Melt; A Taste of Naples; and The Vegetarian Bistro. Her book Yummy Potatoes led to a role as an ambassador to the United Nations' International Year of the Potato conference in Peru. Above all, she wrote about the cuisines of her favorite countries, especially Mexico and Italy.

"I love garlic passionately. I yield to its voluptuous presence often, even at the point of destroying my social life," she once wrote. The Guardian noted that "her good-humored ebullience did not always endear her to the stuffier elements of British food-writing circles. Although she lived in Britain for the last 35 years of her life... her work was less recognized here than it was in her native U.S."

From 2000 to 2010, she wrote the Roving Feast column for the San Francisco Chronicle, and in 1992 she won a James Beard Award for her book From Pantry to Table: Creative Cooking from the Well-Stocked Kitchen.

"She would travel the world and bring back wonderful tales of food and adventure, and relate them all to what we were all eating and feeling here in Northern California," said Miriam Morgan, former food editor at the Chronicle. "Her recipes sparkled with life and were incredibly popular with readers.... She would come in with bags full of the most interesting and fabulous ingredients, and in a matter of minutes whip up something wonderfully delicious that we would then be able to share with our readers."