Week of Friday, August 4, 2023
We review some standout nonfiction this week: Anansi's Gold by journalist Yepoka Yeebo is a "thrilling true-crime debut that reverberates on the world stage"; acclaimed disability rights activist Eddie Ndopu writes (with his one working finger) an "unmissable memoir," Sipping Dom Pérignon Through a Straw; Lena S. Andrews presents a "thoroughly researched celebration of previously unsung female heroes of World War II" in Valiant Women; and food writer Kiera Wright-Ruiz debuts with the "delightfully delectable" I Want to Be Spaghetti, illustrated by Claudia Lam, featuring a starry-eyed, kawaii ramen who longs to be spaghetti. And so many others!
In The Writer's Life, Victoria Christopher Murray, co-author with Marie Benedict of the novel The First Ladies, tells us about her early love for historical figures.
The Best Books This Week
Fiction
To Have and to Heist
by Sara Desai
Ocean's Eleven meets My Big Fat Greek Wedding in To Have and to Heist, a wacky romantic comedy from Sara Desai (The Dating Plan; The Marriage Game). Simi Chopra is having a run of bad luck: she got fired, her apartment flooded, and her student loan debts are enormous, so she's had to move back in with her parents, who are obsessively trying to arrange her marriage. But, worst of all, Simi's best friend, single mother Chloe, has been framed for the theft of a multimillion-dollar necklace from a small Chicago art museum. Determined to keep Chloe out of prison, Simi puts together a heist crew with the help of a mysterious man named Jack, who appeared in the museum's garden on the night of the robbery. Their goal? To steal the necklace back from a wealthy but terrifying man who is rumored to be one of Chicago's biggest criminals. Their cover is a wedding planning team made up of a hacker, a nerd whose parents want him to propose to Simi, a thief, a foul-mouthed driver, and a sex-obsessed octogenarian. What could possibly go wrong as this mismatched crew plans the wedding of a criminal's daughter?
To Have and to Heist is zany and fun--and pure escapist reading. The shenanigans that Simi and her crew get into will keep readers laughing. Perfect for fans of Dial A for Aunties or Finlay Donovan Is Killing It, To Have and to Heist is a delightfully silly summer read. --Jessica Howard, freelance book reviewer
Berkley, $17, paperback, 416p., 9780593548509
The Puzzle of Blackstone Lodge
by Martin Edwards
Martin Edwards's top-drawer The Puzzle of Blackstone Lodge, the third novel in the Rachel Savernake Golden Age Mysteries series, is ready-made for a Masterpiece Mystery! treatment: it centers on amateur detectives preoccupied with a history of strange disappearances in rural England. But readers would be mistaken to presume that this is a quaint cozy helmed by genteel gumshoes.
It's 1930, and hard-drinking, cigar-chomping London crime reporter Nell Fagan is visiting Yorkshire's Blackstone Fell under false pretenses. Impersonating a photographer, Nell is renting the tower gatehouse at Blackstone Lodge, having been asked by a young man to look into his mother's death at Blackstone Sanatorium. The more Nell learns about Blackstone Lodge's "curse"--one man vanished from the lodge in 1606, and another in 1914--the warier she becomes. Narrowly avoiding a charging boulder surely intended for her convinces Nell to enlist the help of enigmatic puzzle-solver Rachel Savernake--if the woman can get past her bad history with Nell.
One character--another reporter--could be summing up the experience of reading The Puzzle of Blackstone Lodge when he says, "The tranquillity of an idyllic English village shattered to smithereens. What more could our readers possibly ask for?" Well, an annotated cast list would have helped readers keep track of the novel's innumerable characters. But CWA Diamond Dagger winner Edwards (The Golden Age of Murder; Silent Nights) provides another means of assistance: a back-of-book "cluefinder," an antiquated device that offers solving pointers. It's the icing on this highly satisfying throwback cake. --Nell Beram, author and freelance writer
Poisoned Pen Press, $16.99, paperback, 400p., 9781728271040
The Art of Scandal
by Regina Black
Regina Black's aptly titled debut, The Art of Scandal, is a character-driven multicultural romance featuring a political scandal, romantic and artistic passion, and delicious prose.
At 37, Rachel Abbott is stunned to receive a sext--one meant for someone else--from her husband of 13 years, Matt Abbott, the mayor of the wealthy D.C. suburb where they live. That night, she meets 26-year-old Nathan Vasquez at the drive-in theater where she's angry-drinking. He's immediately captivated by her, and they connect again when she later walks into the laundromat he owns. Their relationship grows ever more complicated as Black builds up a series of barriers that seem insurmountable. Rachel is still married, her husband has congressional ambitions, and she's made a deal to stay his dutiful political wife in public for a year in exchange for a million dollars and the house. Nathan (who refers to himself as "a big brown guy with ink up to his neck") is the son of the powerful, wealthy Vasquez family with class ties to the Abbott dynasty. When Rachel is put in charge of a fundraising gala and art show, the artist backs out, and Nathan is thrust into the role of featured artist, even though he's never professionally pursued his art.
In The Art of Scandal, Black puts her mastery of character on full display. At heart, this is a gorgeous love story, and as the threat of discovery and disaster looms large, readers will be racing through the pages to find out how Black will pull off a happy ending. --Suzanne Krohn, librarian and freelance reviewer
Grand Central, $28, hardcover, 320p., 9781538722770
Confessions of a Canine Drama Queen
by Stefanie London
In Confessions of a Canine Drama Queen, Stefanie London continues her Paws in the City series with another fun, briskly paced romance about lonely hearts and how canine companionship can change lives for the better. This third novel (The Dachshund Wears Prada; Pets of Park Avenue) centers on driven and top-notch animal groomer August Merriweather, whose Manhattan-based pet salon is thriving. August reevaluates her life on the cusp of her 30th birthday: she "wasn't the kind of woman who needed a man to be happy, she wanted a relationship. A partnership. A person with whom she could share in life's joys and challenges." With the help of a professional matchmaker, August starts dating, but there are no sparks to be had. Could this be a result of August having always been in love with Keaton Sax--her best friend Leah's older brother--since she was a teenager?
Keaton, a successful "Wall Street Whiz Kid," is a romantically wounded workaholic who cares attentively for his mother and his sister, Leah, a young woman with multiple sclerosis. When an MS flare-up sidelines Leah, she recruits reluctant Keaton and August's help to accompany Molly, Leah's "dramatic husky" and a dog with attitude, to an upcoming dog show. Will the two headstrong old friends finally drop their guards and succumb to the prolonged stasis of their romantic attraction? London delivers another sparkling, steamy romance that'll have established readers and newcomers alike begging for another installment in this upbeat, well-plotted series. --Kathleen Gerard, blogger at Reading Between the Lines
Canary Street Press, $18.99, paperback, 320p., 9781335498212
Sipping Dom Pérignon Through a Straw: Reimagining Success as a Disabled Achiever
by Eddie Ndopu
Acclaimed disability rights activist Eddie Ndopu starts his unmissable memoir, Sipping Dom Pérignon Through a Straw, with the dehumanization often faced by disabled people in routine experiences. Although a mid-shower fire alarm test is inconvenient for "uprights" (his "cheeky" term for ambulatory, nondisabled humans), it's a complete removal of autonomy for Ndopu as he pleads to be adequately dried and dressed, only for his stone-faced care aide to bodily remove him--naked and wet--from his residence.
Born in South Africa with spinal muscular atrophy and not expected to live beyond toddlerhood, Ndopu demonstrates how attending Oxford's master's in public policy program required "outperforming my own abilities" in nearly every situation, many of which would be difficult for even the able-bodied and privileged. Ndopu's memoir, penned with his one working finger, carries readers from his experience as a young queer man watching a Britney Spears video--which sowed the seeds of "my own dream of an extraordinary life on the world stage"--to his 2020 speech to a room full of global leaders at the World Economic Forum. In recounting his distressing experiences, Ndopu refuses to exclude his search for joy, unapologetically chastising a system that allows only struggle for disabled achievers, and prohibits their need for (and worthiness of) glittering celebrations, flawless makeup, and movie nights with friends. Ndopu's resolute voice shows with honesty and humor "that another, more extraordinary, and jaw-dropping way of existing" is possible if able-bodied individuals are willing to reckon with and work to dismantle long-enshrined systems. --Kristen Coates, editor and freelance reviewer
Legacy Lit, $29, hardcover, 240p., 9780306829062
A Pocketful of Happiness
by Richard E. Grant
Swaziland-born English actor Richard E. Grant (The Wah-Wah Diaries: The Making of a Film) is known for playing characters who tend toward the bitter, withering, and weaselly (see, among others, Withnail and I; Gosford Park; and Can You Ever Forgive Me?). Offering proof of his formidable talent for playing against type is the gallant A Pocketful of Happiness, a memoir-cum-cancer spouse's diary, in which Grant's true character emerges: it turns out he's a humble gent and a real softy. Of course, readers are catching Grant at a vulnerable time: A Pocketful of Happiness charts the eight months during which his wife of nearly 35 years, dialect coach Joan Washington, battled lung cancer. Pulled from Grant's diary, the text takes readers through Washington's diagnosis, treatment program, and 2021 death. Into this bleak landscape Grant somehow manages to seamlessly insert diverting anecdotes from his career, and there's an endearing eager-schoolboy quality to the telling. He tosses around exclamation points like confetti, and he doesn't drop names so much as release them on cushions of air.
Grant never lost his infatuation with Hollywood, nor with his wife, although he's honest about the strains of overseeing her end-of-life care: "I love this woman so, so much, but it's as if she's permanently jet-lagged, premenstrual and menopausal, at once." His secret to a long, happy marriage? "We began a conversation in 1983 and we never stopped talking, or sleeping together in the same bed." It was an amazing conversation, as A Pocketful of Happiness attests. --Nell Beram, author and freelance writer
Simon & Schuster, $28.99, hardcover, 336p., 9781668030691
Valiant Women: The Extraordinary American Servicewomen Who Helped Win World War II
by Lena S. Andrews
United States military history has been largely written for, by, and about men, despite the presence of women on the battlefield since the Revolutionary War, so Valiant Women by Lena S. Andrews, a military analyst for the CIA, is a welcome corrective. Andrews paints a vivid historical scene, demonstrating the transformative nature of women in the war effort--not only for the more than 350,000 women who served in the armed forces before, during, and after the war, but also for U.S. society as a whole. The women who joined came from varied ethnic, religious, societal, and geographical backgrounds. Some fought racism and other forms of bigotry in the attempt to serve their country; all battled with rampant sexism and misogyny. Even the most prominent women serving had to fight for the respect required to do their jobs, which included translators, pilots, codebreakers, truck drivers, and so much more. As one of the women put it, they didn't earn authority or respect; they "just had to kind of demand it."
Fascinating portraits of individual women enliven the narrative. Among them are Dr. Margaret Chung, a physician who defied the gender norms of the time and also informally adopted some 500 servicemen through weekly dinners at her San Francisco home, and Dorothy Stratton, who left her job as dean of women at Purdue University to lead the Coast Guard's women's program. Andrews's book is a fitting history of and tribute to the women who contributed so vitally to the Allied victory--and who laid the groundwork for the workplace gender equality that women are able to experience, even if imperfectly, today. --Elizabeth DeNoma, executive editor, DeNoma Literary Services, Seattle, Wash.
Mariner, $32.99, hardcover, 368p., 9780063088337
Anansi's Gold: The Man Who Looted the West, Outfoxed Washington, and Swindled the World
by Yepoka Yeebo
A decades-long con meets the full light of day in a thrilling true-crime debut that reverberates on the world stage, journalist Yepoka Yeebo's Anansi's Gold: The Man Who Looted the West, Outfoxed Washington, and Swindled the World. John Ackah Blay-Miezah started by adopting a fake name and the title of "doctor." He declared that Kwame Nkrumah, the first president of Ghana, had on his deathbed revealed that he had hidden millions of dollars for the country in a trust. Blay-Miezah, claiming a history with Nkrumah that sometimes required lying about his age, said that he knew the location of this money. Of course, he would need diplomatic status and money in order to retrieve it.
In a story that any writer of heist flicks would envy, Yeebo recounts how throughout the 1970s and '80s, Blay-Miezah played Ghanaian state officials with bright visions of their new country's future, and, at the same time, promised a financial boon to the post-colonial right-wing interests of the Nixon administration. Though he was imprisoned for fraud, he convinced his marks that he could make them--and Ghana--wealthy if only he could get out. And if all else failed, he could always fake illness and avoid arrest by disappearing en route to the hospital. But even after his death, there are still investors who believe the trust fund is out there. Readers will devour the gripping story of a lie that became a country's founding myth. --Kristen Allen-Vogel, information services librarian at Dayton Metro Library
Bloomsbury, $29.99, hardcover, 400p., 9781635574739
Abbey Road: The Inside Story of the World's Most Famous Recording Studio
by David Hepworth
In Abbey Road, David Hepworth writes this about producer George Martin's work on two novelty songs by a comic actor: "he went to more trouble than anybody had previously considered it worth going to for a mere pop record." This sentence also describes the approach that Martin and his fellow Abbey Road producers and engineers took to their work with the Beatles, Pink Floyd, the Hollies, the Zombies, Procol Harum, and other classic rock acts. Hepworth's fulsome biography of Abbey Road documents the fabled studio's artistic achievements well beyond the Fab Four and the Floyd.
Though it's been argued that Martin was the fifth Beatle, Abbey Road indicates that there was a sixth and maybe even a seventh Beatle--studio wizards whose input improved the Beatles' output, especially on the landmark 1967 album Sgt. Pepper's Lonely Hearts Club Band. Abbey Road was also behind Pink Floyd's zeitgeist-capturing The Dark Side of the Moon from 1973. But when it opened in 1931 at London's No. 3 Abbey Road, EMI Recording Studios (as it was then known) was largely devoted to capturing the classical sounds that would make up much of EMI's record sales. Hepworth takes readers from Abbey Road's origins through the industry changes and taste fluctuations that have affected the studio's fortunes. Abbey Road is flush with photographs and reproductions of ephemera that will have classic rock fans aquiver. And Hepworth (Never a Dull Moment: 1971--The Year that Rock Exploded) is funnier than the author of a history book such as this is required to be, especially on the evergreen topic of rock star excess. --Nell Beram, author and freelance writer
Pegasus, $29.95, hardcover, 400p., 9781639364312
The Writer's Life
Reading with...Victoria Christopher Murray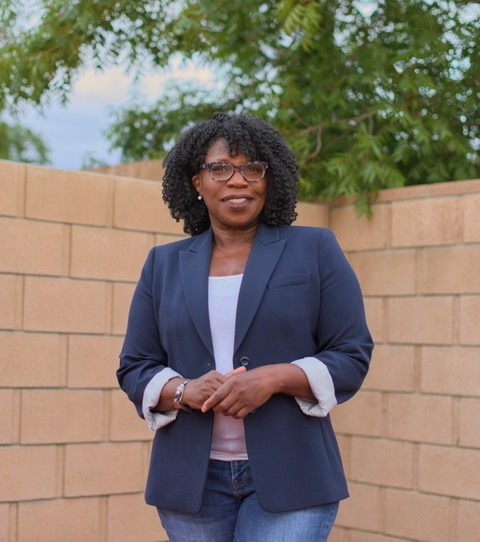 photo: Jason Frost Photography
Victoria Christopher Murray, five-time NAACP Image award nominee for Outstanding Literary Work, is the co-author, with Marie Benedict, of The Personal Librarian and The First Ladies (Berkley), a novel about the bond that developed between a civil rights activist and a President's wife. A graduate of Hampton University and the New York University Stern School of Business, she has written more than 30 novels, several of which have been turned into movies for Lifetime. She lives in Washington, D.C.
Handsell readers your book in 25 words or less:
The First Ladies is the story of Eleanor Roosevelt and Mary McLeod Bethune forging an unlikely friendship during a time of segregation and Jim Crow.
On your nightstand now:
Did You Hear About Kitty Karr? is the debut novel by Crystal Smith Paul, a really compelling contemporary story about a family overwhelmed with secrets, combined with a brilliantly written historical novel. When the past meets the present, Hollywood collides with the Jim Crow South, and this book is really hard to put down.
Favorite book when you were a child:
B Is for Betsy by Carolyn Haywood. Actually, Mrs. Haywood wrote close to 50 books, and I read and loved them all. But it all began with that first one for me.
Your top five authors:
Richard Wright, Eric Jerome Dickey, Lolita Files, Tayari Jones, Sadeqa Johnson.
Book you've faked reading:
Oh my goodness. I didn't know anyone else had done this. But I fake-read A Tale of Two Cities. I really tried, but after that wonderful opening I was completely lost (really, not interested) by the second page. Maybe I should try it again, now that I'm long past 11th-grade English Literature.
Book you're an evangelist for:
There have been several, but most recently it's Yellow Wife by Sadeqa Johnson. I've never read a book that almost stopped me from completely breathing--several times. It is both brutal and beautiful. Any writer who could combine those two words together is brilliant to me!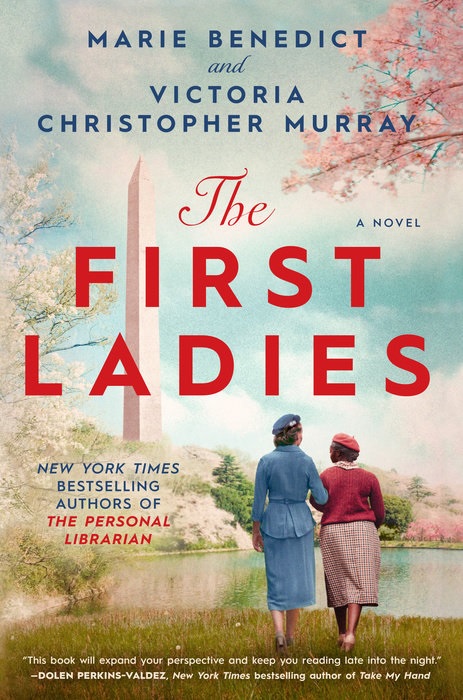 Book you've bought for the cover:
This happened to me just recently. I saw a book, When We Were Sisters by Fatimah Asghar, and I immediately reached for it. I think it was a combination of the cover and the title (I have only sisters), but it was the way the cover flowed. The images of the sisters were moving, and I couldn't tell if they were coming together or moving apart. The cover filled me with questions, and made me want to read the book to get all of my answers.
Book you hid from your parents:
This is a funny story, because I thought I was hiding this from my parents. My dad was reading The Autobiography of Malcolm X. I was 10 years old and had just heard about Malcolm X, because he'd been recently assassinated. But I knew my parents would never let me read the book. So whenever my father put it down, I would sneak and read a few pages. Then, when he left for work, I'd search to find where he'd left the book and read as much as I could after school until he came home. I folded the corners of the pages, just a little, so that I'd always keep my place. I was glad I was sneaking--because this book was so good. I couldn't believe some of the things Malcolm X had done as a young man! For the first few days, it was hard to find the book, but soon my dad became careless and left the book in the living room or kitchen. Still, it was taking some time to finish, because I could only read when my parents weren't around. Then, one day my dad said to me, "Would you hurry up and finish that book so that we can discuss Malcolm X?" I was stunned! How did he know? But I finished, and that book was the start of my father and I reading books together until he passed away.
Book that changed your life:
Falling Leaves of Ivy by Yolanda Joe helped me transition from a voracious reader to a reader who also was a writer. In the mid-'90s, I saw Ms. Joe on a television interview, and it was the first time I'd ever seen a Black author on television discussing a novel. I ran out the next day, bought that book, and read it in just a couple of days. It was a wonderful mystery that I couldn't put down, but it was also the impetus (along with serious encouragement from my husband) that pushed me to finally putting pen to paper and writing my first novel.
Favorite line from a book:
"There's no sweeter stench than the scent of a burning baby." Okay, let me explain. That's not my favorite line as a reader, but it is my favorite line as a writer, because this was proof that the first line of a book could pull a reader in and never let her go. That's what happened to me when I began Child of God by Lolita Files. I read that sentence twice and then kept reading, taking few breaks. That was in 2001, and I have never forgotten that line.
Five books you'll never part with:
I've thought and thought and thought about this question. And I have hundreds of books that I will never part with. If I buy it, I almost cry when I have to donate it because I've run out of space. If it's a book, I'm keeping it. It's a book! Who parts with books? You can have my shoes instead.
Book you most want to read again for the first time:
Leaving Atlanta by Tayari Jones. Ms. Jones was a young child during the time of the Atlanta murders. Then, as an adult, she told this story from her childhood memories and from three points of view. The author chose to write the story in first person and third person--and second person, which I found fascinating. I'd love to discover everything about that story again.

My Name Is Iris
by Brando Skyhorse
My Name Is Iris by Brando Skyhorse (The Madonnas of Echo Park; Take This Man) is a chilling near-reality dystopian novel, set in an unnamed state that resembles California (and is called the "Golden State"). Protagonist Iris Prince is a second-generation Mexican American whose parents view her birthright as a gift and use the refrain "you were born here" to shame her whenever they feel her bad behavior shows a lack of gratitude. ("I am a second-generation Mexican-American daughter of Mexican immigrants, meaning that of course I was ungrateful.") Born Inés Soto, she was glad to have her first name simplified by white schoolteachers, and then to take her husband's last name. Iris is proud to be a rule follower, her highest ambition to blend in.
When the novel opens, Iris Prince has just left Alex, her husband of 16 years, and is determined to finally build the sanitized, magazine-cover life she's dreamed of: a new house in a suburban neighborhood on a cul-de-sac, a new school for her nine-year-old daughter, Melanie. She has shunned her parents' low-income home in a Spanish-speaking neighborhood (where her younger sister still lives, annoying Iris with her activism) and avoids Alex's overtures at co-parenting or getting back together. Iris feels that her real life--coffee clubs, gardening, and white picket fences--is about to begin.
Then one morning, she looks out of her lovely new bay window to find that a wall has sprung up in her front yard. It seems permanently fixed, and no one but Iris and Melanie can see it. Her realtor and contractors claim the wall must have been there all along, until gaslit Iris wonders, "Who was I to say otherwise?" And, impossible as it is, the wall seems to be growing.
Meanwhile, a new piece of wrist-wearable tech called "the band" is sweeping across the state. Iris herself voted in favor of the proposition that established this technology as a paper-saving, easy identification to "facilitate paying for and receiving state and public services, act as a drivers' license,... help users regulate a household's water usage and garbage output, serve as proof of residency for your child's enrollment in school, and potentially save the state millions of dollars." But it turns out that, regardless of citizenship, one must have a parent born in the United States to qualify for a band. Iris's confidence in her place in society is shaken. "Wear your bands and prove you belong here," says the propaganda. Hatred, bigotry and intolerance quickly swell into violence. "Somehow, in an overnight or two, my social contract had been renegotiated. Politeness vanished." Iris's loyalties are challenged: she has long associated herself with law and order and the establishment, but those forces have turned against her, despite all her rule-following. Each morning she drops her daughter off at school, the band's seductive glow encircling Mel's slim wrist--due to Alex's birthright, Mel qualifies for the privileges of the band. But Iris fears for her home and her job; her mother has been fired for her bandless status, and the family is in jeopardy. Under these pressures, Iris will have to consider just what she'll risk to protect her hard-won sense of identity.
Skyhorse seeds his text with plenty of Spanish-language dialogue, especially with Iris's parents and sister; non-Spanish-speaking readers will easily use context clues. In addition to this lovely linguistic texture, Skyhorse imbues his all-too-lifelike novel with fine details--Iris's anti-nostalgia for a defunct supermarket, her love for bland ritual--and judicious use of highly impactful notes of the mysterious or the surreal. These twists of magical realism include a ghost from a childhood trauma who haunts Iris in her vulnerable moments, and of course the wall itself, which grows and morphs overnight. The wall is ever-present, at one point "almost like a co-parent," even as it literally deprives her home of the sun's light and heat, as well as her sense of security: "Later, when I would dream, I dreamed of walls."
My Name Is Iris is terrifying with its proximity to reality. Iris is perhaps preoccupied with labels and appearances (as the book's title forecasts), and not the most likable protagonist, initially; but her flaw is simply in seeking the American dream as it's been advertised. Despite her obedience--teaching her child to always trust the police, adhering strictly to HOA rules--the world she's trusted has turned on her. What can one woman do to fight a state security regime or a magically self-constructing wall?
This gripping dystopia poses difficult but important questions about the world as we know it and the few small steps it takes to slide into horror. Intolerance and xenophobia lurk in the most seemingly benign corners. My Name Is Iris is part social commentary and part thoughtful consideration of themes that include family, identity, transitions, perspectives, and hope. In addition to being an engrossing, discomfiting tale, this will make an excellent book club selection and fuel for tough conversations. --Julia Kastner
Avid Reader Press, $28, hardcover, 272p., 9781982177850
Life Under a Perpetual Dark Cloud of Fear
An Interview With Brando Skyhorse
(photo: Eric van den Brulle)
Brando Skyhorse was born and raised in Echo Park, Calif., and has degrees from Stanford University and from the MFA Writing Program at UC Irvine. He is an associate professor of English at Indiana University in Bloomington. His debut novel, The Madonnas of Echo Park, received the 2011 PEN/Hemingway Award and the Sue Kaufman Prize for First Fiction from the American Academy of Arts and Letters. Take This Man: A Memoir was named a Best Nonfiction Book of the Year by Kirkus. Skyhorse also co-edited the anthology We Wear the Mask: 15 True Stories of Passing in America. His dystopian novel My Name Is Iris was published by Avid Reader Press on August 1, 2023.
Does a novel like this begin with story or character?
I tell my students: it always begins with character. But not this one. It actually started with an image. I think you can guess: it started with this wall, just kind of growing out of the ground. I was finishing up my last project, an anthology of original essays on ethnic and racial passing, and it was summer of 2016, and let's just say there was a certain word that was getting bounced around, this relentless drumbeat. I started thinking about it. I remember talking to my agent, and she said that's interesting, but seems kind of topical. When Clinton is elected president, who's going to be there to buy it? And I said, I'm going to keep thinking about it.
The more I thought about it, the more I had questions. That word, wall--the most banal thing imaginable, became coded. It was a very specific kind of reference, and a relentless barrage. Where is this wall? Who is attached to it? What's the situation? I said, I'll finish this in a year. Because I didn't start with character, but with an image, it took me another five years to figure out the specifics of character and situation. Iris is trying to take care of herself, to take care of her child. She has a community that she's estranged from, and she's doing the best she can. Once that part of the story got laid out--it's about safety for her. Her American dream is safety. That's it for her. And that's something a lot of readers can relate to, I hope.
What is it that makes Iris a compelling protagonist?
Based upon the experiences Iris has had, she decided early on, I want to be safe above all. I want to protect myself and my family--that's the trade-off that I'm making, and if that makes me brusque or unlikable, I'm rolling with it. But what does that leave for Iris in the life that she's attempting to live? Has it been fulfilling; has it been satisfying? What kind of reckoning is afoot for her?
Once you get the totality of her situation, she becomes very easy to understand. I realize it's a bit of an authorial risk to put this character out there and have her say the things that she says, and put up her own wall. She has lived a very structured and specific life. My family, my daughter, my household. Very intentional. The idea of what it means to be a woman of color at this time, in this place, at this part of American history, what's that experience like? At least as I see it, there's probably a sense of guardedness, apprehensiveness. I'm not sure what the next day is going to bring me so I have to be on guard. What's out there waiting for me?
I didn't want to turn it into a Twilight Zone episode where this is a character who is being punished because she's bad. What's her backstory? Where's she from, what kind of life is she trying to live? I had to move that character development forward while at the same time pressing her from all sides. Every chapter, another bad thing happens. How to create a character who isn't solely reactive? If it's not the wall, it's the bands; if it's not the bands, it's what's going on with her family or with her daughter. She needs to take some control, some agency, but each time she does, there's something else another step ahead of her. Thinking about the lived experience that all of us have had over the last few years, I think this book is what it was like for me.
And the technology. Oh look, it's this cool little thing from Silicon Valley, and it'll track how much garbage you throw away. And very suddenly it becomes this whole other thing altogether. We have a collective embracing of certain technologies, if we feel there's going to be a benefit, and sometimes there's a flipside, unintended or intended consequences. Iris has traded away an essential part of her identity for the convenience of being American. Her community has traded away the idea of citizenship because there's a little thing that can tell them how many steps they take in a day. What does that mean for us? I don't know. But I don't know if it means anything good.
Are there heroes or villains in this story?
I don't think so. If there's a villain here, it's just fear. It's very simple. Fear leads to paranoia leads to a series of decisions... everybody in this universe in this novel is living under a perpetual dark cloud of fear.
Do you feel your readers need knowledge of Spanish to follow this novel?
My goal is not to confuse or alienate anybody. When you write a book, you're trying to connect with as many readers as possible. What I ask myself is, what's most important for this character in this situation? English, Spanish, switching back and forth? When she's with her mom, at the house, having dinner... it flows freely, and I wanted to capture that. I wanted it to be correct for that experience.
So much of the conversational nature of this book was influenced heavily by my family. My biological father left me when I was three, and I found him in my 30s. I was accepted into this family I didn't know, and all of a sudden, I had three sisters. When I hang out with them the conversation varies based on who I'm talking to, the context, what's being discussed. My Spanish is not great, but I can get what's being said if they speak really slowly, like to a child. Part of this is trying to mimic that experience for me. That sense of what would it be like to have a relationship with this language, which is important for communicating with your family, your community--lose it, and then work your way back. I hope that's one of the themes in the book. Our main character goes through this journey--if I've done it correctly--with the Spanish language. If I'm going to take the readers on that journey it has to be correct. --Julia Kastner
Shelf vetted, publisher supported.
Rediscover
Rediscover: James Hayman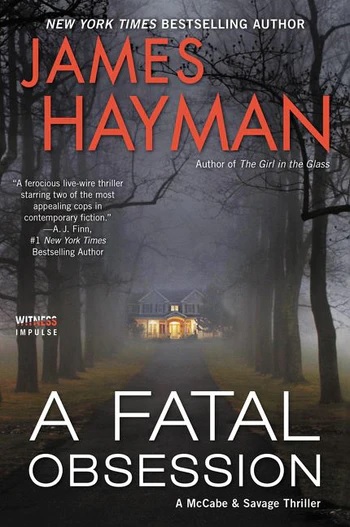 James Hayman, who wrote the McCabe & Savage police procedural mysteries that sold more than a half a million copies and were published worldwide, died June 15. The six McCabe & Savage books featured Portland, Maine, police detectives Mike McCabe and Maggie Savage. The first in the series, The Cutting, appeared in 2009. The next five were The Chill of Night, Darkness First, The Girl in the Glass, The Girl on the Bridge, and A Fatal Obsession, which appeared in 2018.

Hayman had a long career in the advertising business, including more than 18 years at Young & Rubicam, where as senior v-p/group creative director, he led creative development of TV and print advertising for clients like the U.S. Postal Service, Procter & Gamble, Lincoln/Mercury, J&J, and the U.S. Army. In 2001, he moved to Portland and a few years later, he decided, as he put it, "that if I didn't start writing the suspense thriller I'd been itching to write for years, I probably never would." The McCabe & Savage series is available from William Morrow.