Resolution: 'Read More Books this Year'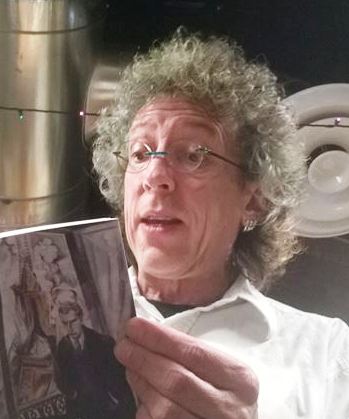 "In the bookstore, we buy, sort, describe, locate, sell and read books. Through them, we reach places distant in space, time and mind. We build ourselves from experience. Readers can choose from the whole of humanity. Books use words, the same things we use to think. Words mean things, otherwise, krith bowrnie dasgep nimjorg blix. To dismiss meanings is dyscognitive--one might as well grunt....
"A democracy cannot be expected to be better than the wisdom and intelligence of its citizens. I am fortunate to work with books, the most influential invention ever. Read more books this year. We'll help you. Talk with persons who disagree with you. Thank you for letting Weller Book Works supply you with the nutrients with which you grow your knowledge, your mind and your soul. We'll also help you cook, dream or simply color."
--Tony Weller, co-owner of
Weller Book Works
, Salt Lake City, Utah, in a New Year's message to customers via the shop's e-newsletter
---

---