'To Rediscover What a Physical Book Is Really Worth'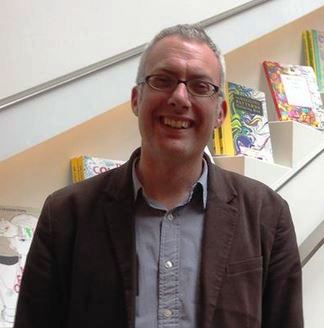 "So, not surprisingly, I would like to suggest that physical books, and buying books in a book shop, is critical for the health of the industry.... I can't help but feel if you are trying to make a case for the wonders of reading you need a vehicle that supports it, that gives the efforts of authors and all those involved to bring the book to market a little monument that reflects the hard work. Physical books fit that bill. As I say to my sons: when you hold a book, you are holding someone's head in your hands.
"Even if all of this can be dismissed as aesthetics, in a world where the Internet of things brings convenience and increasingly personalized suggestions, the effort of going into a bookshop, finding a book, buying it, carrying it and then reading it, looks to me like a refreshing change. A cheaper, more democratic experience than going on a retreat or taking up a short course to educate yourself and give yourself a break. The small effort that is required is the key element that delivers the greater sense of well-being. I have had many memorable experiences buying something in a shop, but cannot recall many lifechanging clicks made while buying on the internet. Holding a book in your hand as you sit, absorbing the thoughts of another human being through the medium of print, seems to me up there as an experience with enjoying fine wine or a meal.
"Please understand that this is not an attempt to hark back to some golden time, when books were books. This is not an apology for reading on paper; I fully embrace and enjoy the digital as well as the physical. Indeed, for me, the beauty of the current state of affairs is that we have the chance to rediscover what a physical book is really worth."
---

---