Rebel Heart Books Opens in Jacksonville, Ore.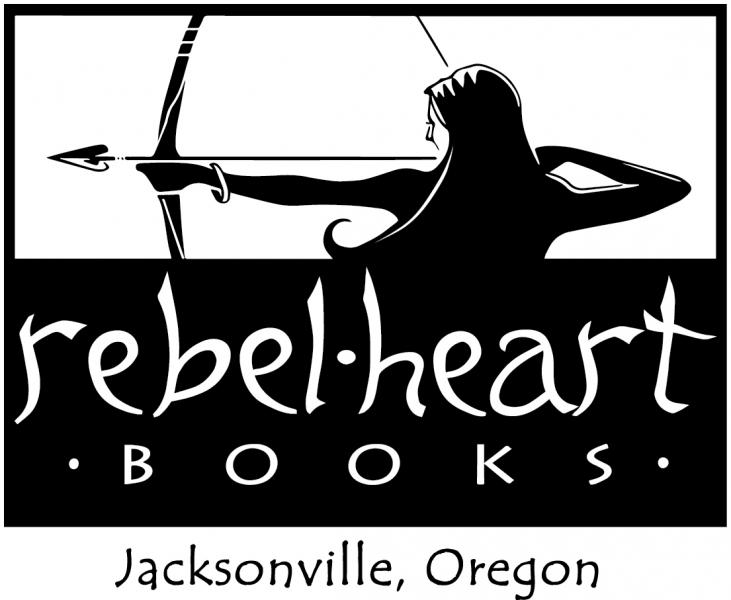 Physicians Eileen Bobek and Natalya Miller opened Rebel Heart Books, Jacksonville, Ore., on July 10. Bookselling This Week reported that in February, they teamed up to purchase the Martin-Zigler building, "an historic blacksmith's building from the 1800s, which is located on the town's main drag, California Street. The store is a 625-square-foot space within the building, which also contains 300 square feet for storage and an office."
Bobek, who previously practiced as an emergency room doctor, said she decided to open an independent bookstore with Miller, who still practices as a pediatrician, because of their mutual love of books and reading: "We became friends, and we'd been talking for a long time about opening a bookstore someday. We'd actually looked at a couple of buildings here and there over the years, but we finally found one just last year."
Acknowledging that the space is small, she said they "made room for as much as we could because we want anybody to be able to walk into the bookstore and find something for themselves, no matter who they are." In addition, several local business owners were invited to create personalized recommendation shelves, "just to emphasize what a small, really close-knit community this is."
Miller played a major role in getting the building renovated and ready, and will continue to work on the logistical aspects of property restoration and maintenance. She said the building "had been used for many other things in the past, but it had never been a bookstore, and so it required quite a bit of restoration.... Now it is just a lovely space that feels really welcoming and inviting, so that is one of the things I think is really neat about the store."
The store's name was inspired by the idea that everyone has a little bit of a rebel in them," BTW noted. Bobek said: "It comes from this desire to do or be something other than what people perceive you to be or think that you are. Everybody's got this little secret dream."
Bobeck told the Jacksonville Review: "In our travels, we have found booksellers to be remarkable and generous people who want nothing more than to see another bookstore open and be successful. Jane Almquist from Treehouse Books and Sheila Burns from Bloomsbury Books in Ashland have been invaluable mentors and advocates in our process."
---

---