Williams Bookstore Opens in Williamstown, Mass.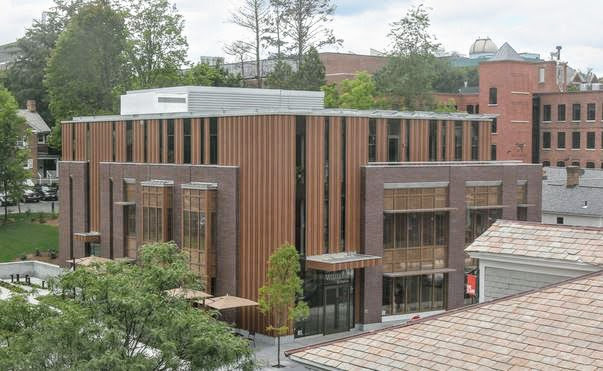 The Williams Bookstore in downtown Williamstown, Mass., which aims to serve both Williams College students and the larger community, opened this past weekend, iberkshires reported.

The three-story building has some 14,200 square feet of space, about a third of which will be rented out as office space. Trade books are on the first floor "because it's a community bookstore as well as a college bookstore," said construction manager Michael Wood. The first floor is also the site of the Uptown Tunnel Coffee café, run by Tunnel City Coffee. Upstairs is a conference room as well as school supplies, clothing, gifts and course materials.

Operated by Follett, the store is replacing Water Street Books. The building cost $10 million to construct, according to the Berkshire Eagle.

Manager Richard Simpson said that the new retail space may be slightly smaller than the old space, "but we're using it more efficiently. You'll see there are a lot more faceouts. You see the books are displayed better. It's much brighter, and I think there's a better continuity throughout the store.

"And it's more flexible. You can actually move the shelves if you want to. Water Street had a nice, maze-like feel to it. But it was very difficult to move sections."
---

---