Politics & Prose Opening Second Branch, in S.W. Washington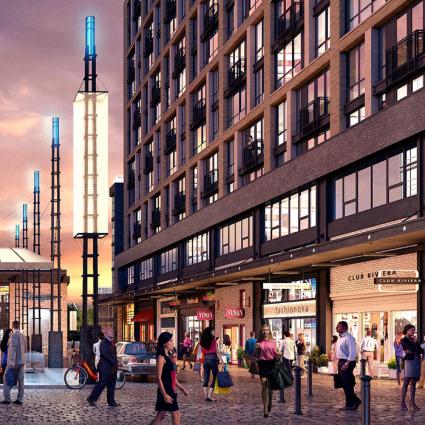 Politics & Prose, the Washington, D.C., bookstore that in May announced it was opening its first branch, in Northeast Washington, has just announced it will open another branch, this one at the Wharf, a mile-long mixed-use development being built by Hoffman-Madison Waterfront in Southwest Washington along the Washington Channel of the Potomac River.

The 2,300-square-foot store will open in October in the Wharf's District Square and carry a wide assortment of books and nonbook items, and will host regular author events and book signings. Among those already scheduled to appear this fall are MSNBC host Chris Matthews, Jordanian Filipina American writer and editor Malu Halasa, national security affairs specialist Mark Perry and cat behaviorist Jackson Galaxy.

"We're very excited to be expanding into Southwest D.C., an increasingly dynamic part of the city that has been woefully lacking in bookstores," said Bradley Graham, who owns Politics & Prose with his wife, Lissa Muscatine.

Calling Politics & Prose "a true national treasure," Amer Hammour, chairman of Madison Marquette, a partner in the project, said, "We are delighted that this newest location for Politics & Prose will extend their culturally-informative offerings and provide residents, tenants, workers, and visitors at the Wharf with a uniquely intellectual and compelling space in which to browse, buy and commune with book-lovers."

Monty Hoffman, founder and CEO of PN Hoffman, added, "Politics and Prose is a visionary D.C. institution with international cultural credibility--one that has stood the test of time while playing a central role in our city's renaissance. We're thrilled to bring the next iteration of Politics & Prose to the Wharf, where we're infusing the waterfront with creative thought leaders, artisans and cultural offerings intended to celebrate the roots of D.C. at its water's edge."

Politics & Prose's other new branch opens later this fall in Union Market in Northeast Washington.
---

---