Booksellers Staring at the Sun: Eclipse 2017
Whether they were in "totality" or a percentage thereof, many booksellers shared their Eclipse 2017 experiences on Facebook yesterday. Here's a sampling: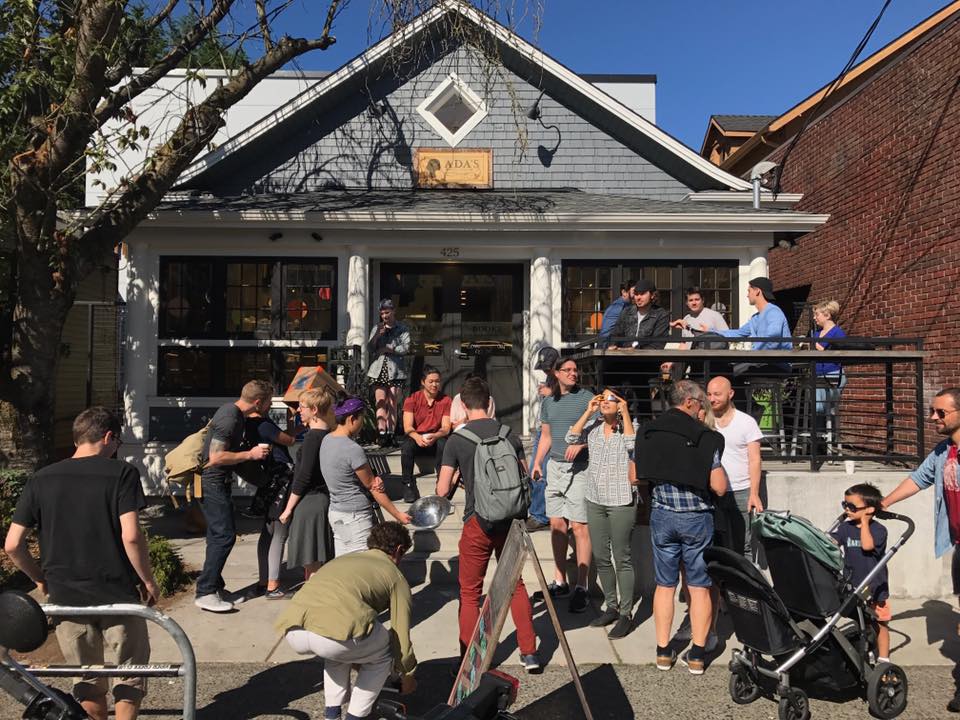 Scanning the sky at Ada's
Ada's Technical Books & Café, Seattle, Wash.: "Well, that was cool! We had a great little crowd gather out front and those with glasses and pinhole projectors were nice enough to share with everyone else. The colander (brought out by our kitchen crew) might have been our favorite way to view!"
Third Place Books, Lake Forest Park, Wash.: "Staff taking a break to enjoy the 92% eclipse (and resulting 8% sunlight). The eclipse was only partial here, but our love of books is always total."
Burke's Book Store, Memphis, Tenn.: "Burke's staff eclipse-gazing."
Bank Square Books, Mystic, Conn.: "We shared our eclipse glasses with people outside Bank Square Books and had a mini block party in the shade! How did you #eclipse today?--with Elissa Englund and Jessica Wick."
The Bookloft, Great Barrington, Mass.: "If anyone in the neighborhood doesn't have a pair of eclipse glasses, feel free to stop by and share our staff pair with us! We have already saved one customer from missing out!"
Left Bank Books, St. Louis, Mo.: "Watching the Solar Eclipse at Left Bank Books!"
Bear Pond Books, Montpelier, Vt.: "Claire got a hold of a few pairs of eclipse glasses and Amanda made some camera obscuras so we all had a fine time watching the moon eclipse the sun! Viewing was better at the back of the store."
Railroad Book Depot, Pittsburg, Calif.: "Eclipse viewers at RRBD..."
And when it was over...
Klindts Booksellers and Stationers, the Delles, Ore.: "Slightly used eclipse glasses now at Klindt's!"
---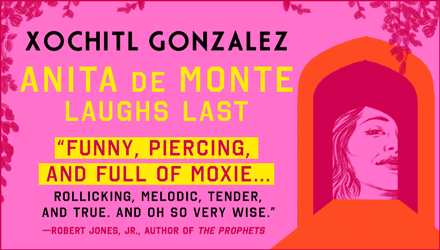 ---