More Plans for Indies First/Small Business Saturday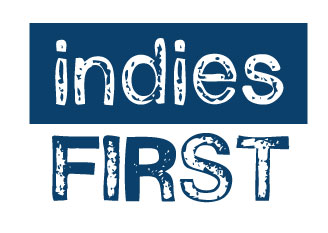 Indies First/Small Business Saturday 2017 and the start of the holiday shopping season are just a week and a half away, and more independent bookstores around the United States are finalizing their plans for the annual celebration of bookselling and small businesses. This year's spokesperson is young adult author Jason Reynolds (Long Way Down), who will spend November 25 at at East City Bookshop in Washington, D.C.

The American Booksellers Association is running an Indies First Sweepstakes from November 15 until the 26th. Instagram and Twitter users who feature an American indie bookstore in a post with the hashtag #ShopIndiesFirstSweepstakes will be entered to win $1,000 worth of books. There will be five grand prize winners, and for each winning post, the associated independent bookstore will receive $1,000 worth of books to be donated to a charitable organization of their choosing.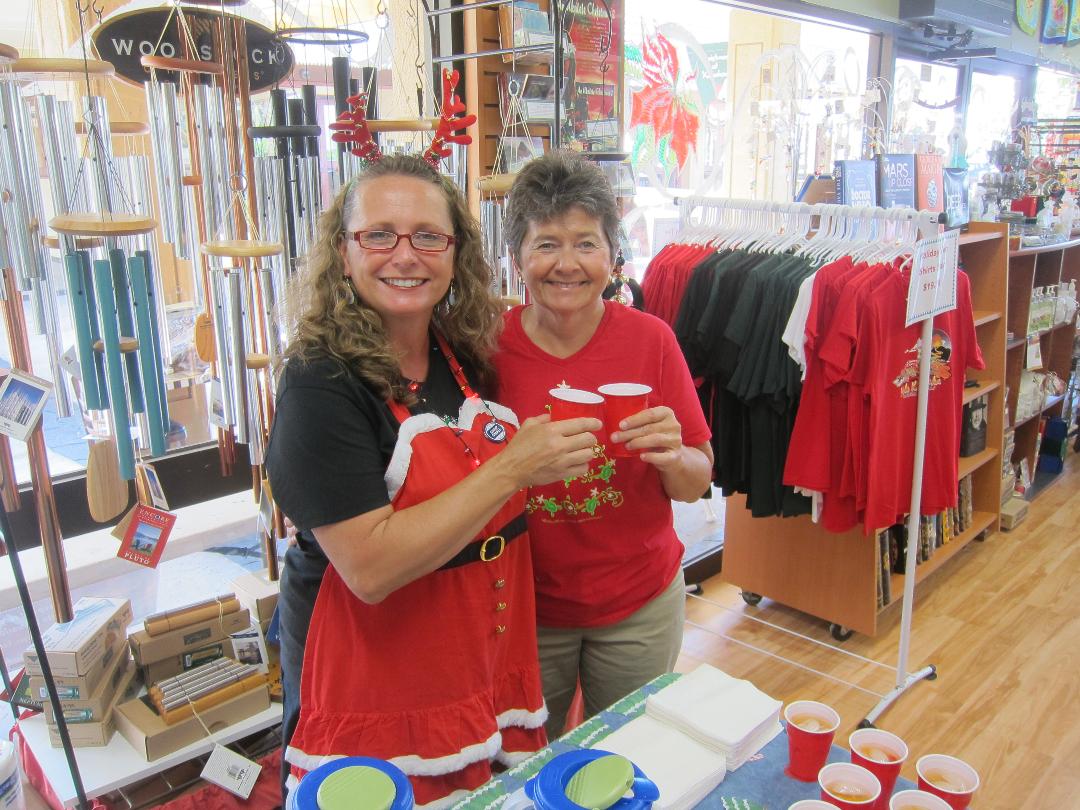 Sangria at Kona Stories
Kona Stories Book Store in Kahaluu-Keahou on the Big Island of Hawaii is celebrating its 11th anniversary on Indies First/Small Business Saturday. There will be promotions and giveaways, and local cookbook author Sonia R. Martinez will stop by to demonstrate recipes from her most recent book, Sonia Tastes Hawai'i: Recipes Inspired by the Farmers Markets of Hawai'i Island. The Grinch will be on hand for holiday photos, the West Hawaii County Band will play a concert in the courtyard outside of the bookstore, and co-owner Brenda McConnell will be making fresh sangria for adults.

On November 25, 2-3 p.m., Avid Bookshop in Athens, Ga., will host a Holiday Book Swap at its Five Points location. Customers are invited to drop by and swap old books for new ones, and any leftover books will be donated to Books for Keeps, an Athens nonprofit that donates books to children from low-income families. It costs $3 to participate in the Book swap; each ticket comes with entry into a prize raffle.

At Red Balloon Bookshop in St. Paul, Minn., Indies First/SBS will bring a host of children's authors into the store. Drew Brockington, author and illustrator behind the CatStronauts series; Rick Chrustowski, author and illustrator of My Little Fox; Megan Maynor, author of Ella and Penguin: A Perfect Match; Melanie Heuiser Hill, author of Giant Pumpkin Suite; Alison McGhee, author of Maybe a Fox; and Kelly Barnhill, 2017 Newbery Medalist for The Girl Who Drank the Moon, will be there as guest booksellers.

DIESEL, a bookstore will be hosting Indies First events at its Brentwood and Larkspur, Calif., locations. In Brentwood, authors Carter Higgins (Rambler Steals Home and the upcoming This Is Not a Valentine) and Christopher Farnsworth (Flashmob) will be guest booksellers. In Larkspur, meanwhile, naturalist and painter Obi Kaufmann will discuss and sign copies of his new book, The California Field Atlas, and some of his watercolors will be on display for sale.

In Detroit, Mich., Source Booksellers will celebrate the "Superheroes of Small Business" with a selfie station featuring a fathead poster of Stacy Mitchell, co-director of the Institute for Local Self-Reliance and author of Big-Box Swindle: The True Cost of Mega-Retailers and the Fight for America's Independent Businesses, as well as twitter and Instagram props related to the Indies First Sweepstakes. Children's author Jean Alicia Elster (The Colored Car and Who's Jim Hines) will be at the store in person.

Murder by the Book in Houston, Tex., will have a special "Best of 2017" edition of Murder by the Book Recommends on November 25. Staff members will take turns sharing their favorite books of the year, and the store will also offer a preview of its 2017 Advent titles. The staff recommendations and Advent titles will be 20% off on Small Business Saturday and for the weekend.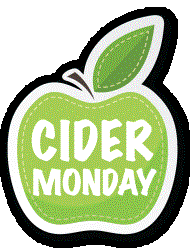 And last but not least, the tradition of Cider Monday, an offline, small-business alternative to Cyber Monday, will continue for its fifth year on the Monday after Thanksgiving. Locally owned stores everywhere are encouraged to join in by greeting shoppers with some warm cider and a heartfelt thanks for shopping locally. Willard Williams, the owner of The Toadstool Bookshop in Peterborough, N.H., came up with the idea several years ago, and slowly but surely Cider Monday has spread throughout New England and into more of the country. Williams said Cider Monday is "when local indie stores offer a refuge from the frenzy and a reminder of the contributions a bricks-and-mortar store can make to your local community." --Alex Mutter
---

---