National Book Award Winners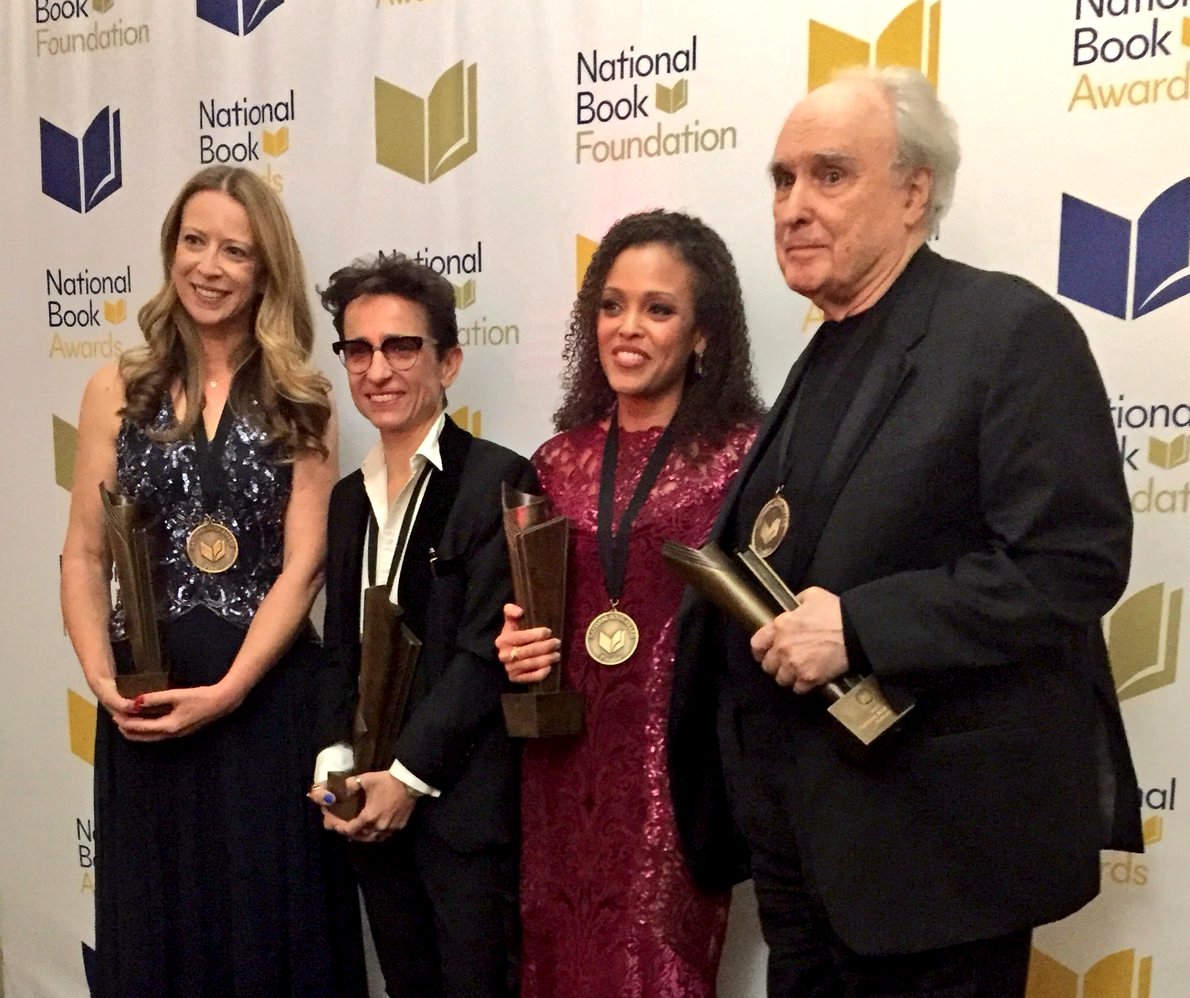 NBA winners Benway, Gessen, Ward, Bidert
The winners of the National Book Awards, presented last night in New York, are:
Young People's Literature: Far from the Tree by Robin Benway (HarperTeen).
Benway said, in part, "Teenagers are the toughest audience because they need to hear the truth more than anybody, especially in days like today. Writing for them has been the absolute biggest honor of my life, and every time I see this award and I think of this magical night, I will remember how important it is to do my job well and effectively and in honor of them."

Poetry: Half-light: Collected Poems 1965-2016 by Frank Bidart (FSG).
Bidart said, in part, "Writing the poems was how I survived. You might well ask is it really a question of survival? My sense is that all human beings alive have the most enormous schisms in their experience, terrifying schisms within our feelings and within what we discover the world to be. One premise of art is that anything personal seen deeply enough becomes general, becomes impersonal. I hope that the journeys these poems go on will help others to survive as well."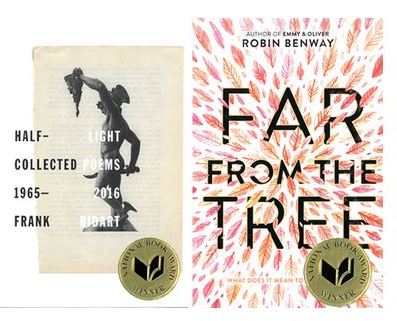 Nonfiction: The Future Is History: How Totalitarianism Reclaimed Russia by Masha Gessen (Riverhead).
"It has been such an honor to be on the longlist and the shortlist," Gessen said. "I never thought a Russia book could actually be longlisted or shortlisted for the National Book Award, but, of course, things have changed."

Fiction: Sing, Unburied, Sing by Jesmyn Ward (Scribner).
"Throughout my career when I've been rejected, there was sometimes subtext, and it was this: 'People will not read your work because these are not universal stories.' I don't know if some doorkeepers felt this way because I wrote about poor people or because I wrote about black people or because I wrote about Southerners. As my career progressed and I got some affirmations, I still encountered that mindset every now and again. I still find myself having uncomfortable conversations with reluctant readers who initially didn't want to read my work because they said, 'What do I have in common with a pregnant 15-year-old?' They said, 'Why should I read about a 13-year-old poor black boy or his neglectful drug-addicted mother? What do they have to say to me?'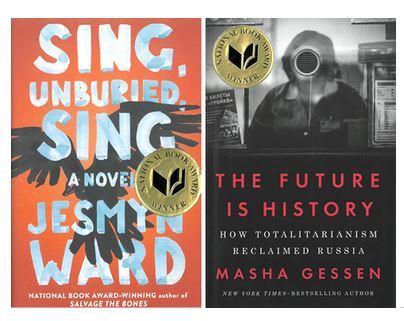 "And you, my fellow writers and editors and publishing people and National Book Foundation folks who read my work, you answered plainly. You looked at me and the people I love and write about. You looked at my poor, my black, my Southern children, women and men, and you saw yourself. You saw your grief, your love, your losses, your regrets, your joy, your hope, and I am deeply grateful to each and every one of you who reads my work and finds something that sings to you, that moves you in it. I hope to continue this conversation with you for all of our days."

Ward, who also won the National Book Award for fiction in 2011 for Salvage the Bones, thanked, among many others, her "home-state booksellers"--Mississippi's Pass Christian Books, Square Books, Lemuria and Turnrow--and "all of the independent bookstores and not so independents like Amazon and Barnes & Noble that helped my words find readers."
---

---