Notes: New Store; Late into the Night for Against the Day
This coming Saturday, November 11, Karen Elmore is opening StoryBook Lane Book Shoppe, a children's bookstore, in San Carlos, Calif., about halfway between San Francisco and San Jose. The 1,280-sq.-ft. store will stock children's books for all ages as well as many sideline items and toys. The store is "in a wonderful location on a main street with lots of young families," Elmore indicated. There's also a lot of foot traffic.

Elmore is a former school teacher and K-8 music teacher as well as the director of a children's theater company that has been staging Broadway musicals annually the last 26 years. She called StoryBook Lane Book Shoppe "a lifelong dream come true" and thanked reps, who have been "amazing and so helpful."

StoryBook Lane Book Shoppe is located at 653 Laurel St., San Carlos, Calif. 94070; 650-593-2720; fax 650-593-2717; e-mail storybooklane-sancarlos@comcast.net.

---
Congratulations to Bernie Sanders, the independent Vermont Representative who was the main force behind an unsuccessful bid to change parts of the Patriot Act that applied to bookstores and libraries. After yesterday's elections, he is now Senator-elect Bernie Sanders.

---
In response to one reader's query, which we mentioned yesterday, yes, there is some excitement about the new Thomas Pynchon novel, Against the Day (Penguin Press, $35, 159420120X), which comes out Tuesday, November 21.
The most striking event: Skylight Books, Los Angeles, Calif., will hold a party on Monday night, November 20, "an event for those of us who think Pynchon deserves a midnight party as much as that Harry Potter guy."

The Los Feliz store will stay open until 12:30 a.m. Tuesday morning, to make available "to the Los Angeles literati the new novel by that greatest of American novelists." People who pay in advance or show up for the party receive 15% discounts on Against the Day.
Incidentally Skylight just celebrated its 10th anniversary. Congratulations!
---
The changes in its distribution business that Perseus Books Group will make, as outlined in yesterday's Shelf Awareness, will cost the jobs of about 30 employees at Consortium, the St. Paul, Minn., distributor that Perseus bought this past summer, the New York Times reported. Consortium will retain its sales and marketing staff in St. Paul, but its warehouse, customer service and finance operations are being moved to Perseus's warehouse in Jackson, Tenn., effective March 1.

---

The American Booksellers Foundation for Free Expression is urging booksellers to post a new statement about free speech and reader privacy. Available for download from ABFFE's Web site in two versions, the statement "explains why booksellers believe it is important to carry a wide diversity of books, including works that some people may find offensive," ABFFE said. "It also promises customers that the bookstore will protect the privacy of their book purchases."

"There are many good reasons for making a clear statement of store policy on First Amendment issues," ABFFE president Chris Finan said in a statement. "It makes the point that one of the most important roles of a bookstore is to protect free speech. It helps build support for the store and for free speech. It also can be useful in dealing with customers who may be offended by a particular book by reminding them that bookstores exist to serve the entire community."

Called "To Our Customers," the statement is an updated version of a statement ABFFE has been distributing since its founding in 1990. The privacy statement was published as part of an ABFFE pamphlet called "Protecting Customer Privacy in Bookstores." To order a copy of the pamphlet, send an e-mail to Caitlin Delohery.


---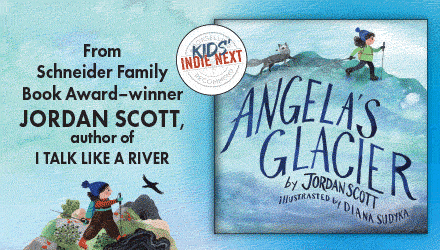 ---