Notes: Audacity of Audacity; New Metaphysical Store
Helped by positive reviews ("that rare politician who can actually write," according to Michiko Kakutani) and great media (Oprah and 60 Minutes, among others), The Audacity of Hope by Senator Barack Obama will be No. 1 on this Sunday's New York Times bestseller list and is "something of a publishing stunner," as today's Times put it.

The book has sold 182,000 copies, according to Nielsen BookScan figures, and has beaten out John Grisham's first nonfiction book and Bob Woodward's State of Denial. The book is also different from most political books. As Mark LaFramboise, of Politics and Prose, Washington, D.C., told the paper: "Obama is out of the ballpark completely. Even comparing books by administration officials, nothing comes close. We're expecting this to just build and build and build."
---

The bookstore at the Unity by the Sea Church, Gleneden Beach, Ore., opened yesterday and will specialize in "prosperity, healing, relationships and the nature of consciousness," the Newport News Times reported. Stocking new and used books, the store will be managed by volunteers.

"We're working closely with the Crystal Wizard down the road to make sure that we complement each other's offerings," manager Marie Fields told the paper. "Between the two stores, we have just about anything anyone could want in the area of metaphysics."

Featured titles this month include Myrtle Fillmore's Healing Letters and Ralph W. Trine's In Tune With the Infinite, Metaphysics for the 21st Century. In December, the store will feature Masaru Emoto's The Secret of Water.
The store is located at 7040 Gleneden Beach Loop, Gleneden Beach, Ore. 97388.
---

Congratulations to Joyce Meskis, owner of the Tattered Cover, Denver, Colo., who has won Historic Denver's Ann Love Award, which celebrates "people who may not consider themselves traditional preservationists but have shown initiative, creativity and commitment to preserving the history, culture and architecture of Denver," according to Rocky Mountain News.

Last June the flagship Tattered Cover store moved into the Lowenstein Theater. The owner of the Theater, St. Charles Town Co., won a community preservation award from Historic Denver.
---

Craig Maxwell, owner of Maxwell's House of Books in La Mesa, Calif., did not join the ranks of bookseller-mayors Tuesday. Mayor Art Madrid won re-election with about half the vote, while Maxwell and another candidate split the rest of the vote, the San Diego Union-Tribune reported.

Past and current bookseller-mayors include Neal Coonerty of Bookshop Santa Cruz, Santa Cruz, Calif., Richard Howorth of Square Books, Oxford, Miss., and Tom Lowry of Lowry's Books in Three Rivers and Sturgis, Mich. (and mayor of Three Rivers).

---

The Eskridge House Book Store, a used bookstore, opened last Friday in Burbank, Calif. Co-owner Linda Allen told the Burbank Leader, "We like the people in Burbank because they're all creative types."

The store specializes in classics, children's classics, romances, histories and popular modern fiction.


---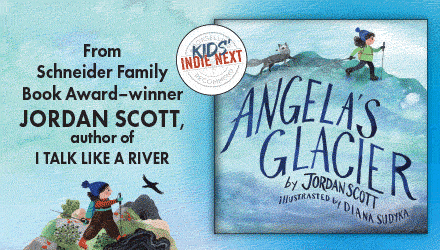 ---