Waterstones Plans Controversial 'Unbranded' Edinburgh Shop
Waterstones plans to open Stockbridge Books, one of its "unbranded stores," in Edinburgh next spring. The Bookseller reported that the shop "will be located in a new development at Raeburn Place in the Stockbridge area."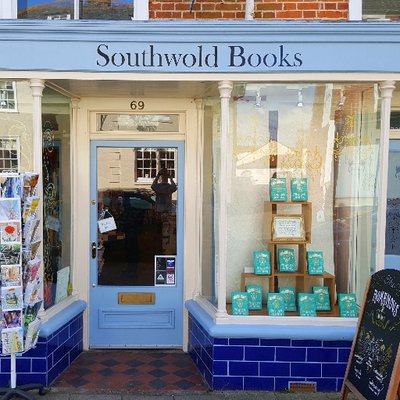 A Waterstones' "stealth bookshop" in Suffolk.
"Waterstones is delighted to be opening a bookshop in Edinburgh's Stockbridge," Waterstones CEO James Daunt said. "It is an area of the city in which we have long wished to have a shop and Raeburn Place Foundation's development offers a wonderful space in which to do so. It will be a tad smaller than our Princes Street flagship and, like every good bookshop, will draw its personality from its community and neighboring shops. In consequence, we will be calling it Stockbridge Books and look forward greatly to its opening."
Critics of the planned new store accuse Waterstones of reneging on an earlier pledge by Daunt that unbranded shops would not open in areas that are already home to independent booksellers. The Guardian wrote that "the plans have drawn the ire of Golden Hare Books, which is also based in Stockbridge. The retailer pointed to comments last year by [Daunt], who said of the new stores: 'They are very small shops in towns that had independents and very much wish they still had independents but don't.' "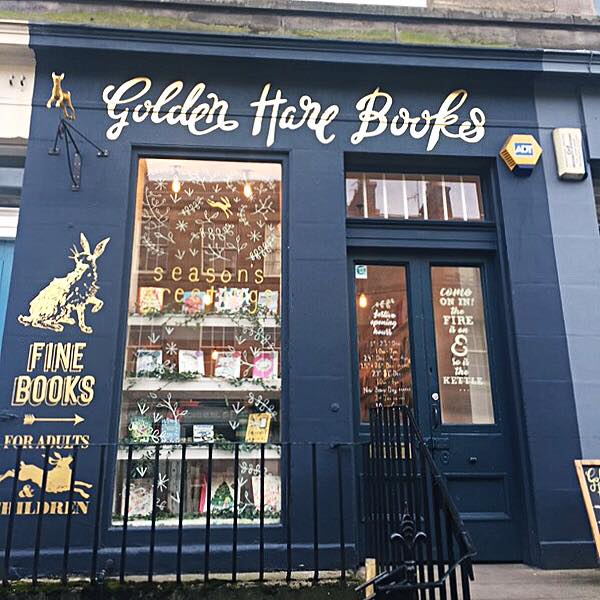 "We can see why they are opening here because it's a vibrant community, and the fact is that it is more about the name than the shop opening," said Julie Danskin, manager of Golden Hare Books. "It's about the fact that this will be masquerading as an independent bookshop. James Daunt talks a lot about an even playing field and working with independent brands, but this is essentially backtracking on his previous statements. We don't have plans to go anywhere and really hope that people will choose to support us, but if more chains open up then we are going to see a homogenization of streets."
Golden Hare Books tweeted: "We have built our independent business. We do it for the love of books and people. We love being part of our community, Stockbridge, and want to be there for many years to come. Only you can help us do this. If you do, Waterstones cannot hurt us. Please choose to shop indie."
Fellow indies expressed their support and frustration on Twitter, including:
Lighthouse Bookshop, Edinburgh: "SHAME on @Waterstones for their Stockbridge plans! Over and over they stated they would NOT open shops in neighborhoods where an indie bookshop already existed & ASSURED the book trade they wouldn't MASQUERADE as an indie--'Stockbridge Books' is just that!"
Big Green Bookshop, London: " 'Unbranded branches, says Daunt, will not threaten independents...' Well that's exactly what this unbranded Waterstones is doing."
Gutter Bookshop, Dublin, Ireland: "Fine to let customers decide between supporting @Waterstones or supporting a local indie bookshop--but don't open a fake indie with all the buying power, support & discounting that a real indie could never afford!"
LittleApple Bookshop, York: "Well, we are proof that having a Waterstones just round the corner is not a death knell for a small bookshop. However, the unbranded element of the Stockbridge Waterstones is very mischievous. We sympathise!"
Author Val McDermid: "We have a perfectly good indie bookshop in Stockbridge, thank you. Waterstones accused of breaking pledge not to take on independents."
In an update, Golden Hare tweeted: "We have been overwhelmed by your love and support. Don't worry, we're not going anywhere."
---

---