New Owners for the Avid Reader in Davis, Calif.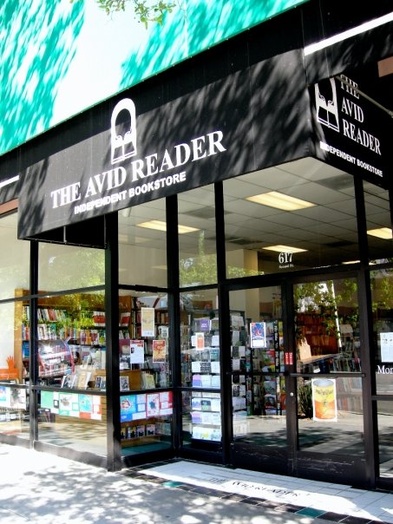 The Avid Reader in Davis, Calif., which was put up for sale last summer by founder Alzada Knickerbocker, changed ownership January 31, the Enterprise reported. The new owners of the Avid Reader and Avid Reader Active are Brett and Erin Arnold along with their children Emelyne and Owen. To mark the change, a celebration and reception will be held February 21 at the bookstore.
The Arnolds, who have long ties to the Davis community, said they are "thrilled to be taking over the reins of such a beloved local business." Erin Arnold, who "has a soft spot for children's and young adult literature," is also "an experienced traveler and loves to discover great travel books and resources," the Enterprise noted, adding that Brett Arnold "has been practicing civil litigation for the last 10 years and in his free time loves to read everything from fantasy novels to finance texts."
Davis has been a wonderful place to raise our kids," Erin Arnold said. "Most of our dearest friends and family live inside these 10 square miles."
Brett Arnold added: "For years, Emelyne and I have been going on father-daughter dates downtown and our favorite part is always ending the evening at the Avid Reader, where Emelyne gets to pick a new book. The store is just a magical place for us."
"I couldn't have chosen better buyers to carry on the legacy of the Avid Reader here in Davis," Knickerbocker observed. "Their enthusiasm, savvy and local ties and history make them ideal successors."
The long-term Avid Reader staff will continue with the store under new ownership. Knickerbocker praised them as a "seasoned and competent staff, who will work to insure the Avid Reader and Avid Reader Active will continue to serve their customers going forward with the same high standards and friendly outreach they've exhibited in the past."
---

---