'Bookshops Are Part of the Soul of Our City'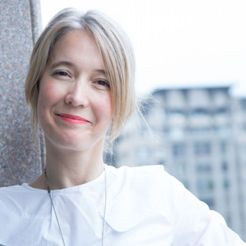 "There's nothing quite like an independent bookshop.... In this digital, screen-obsessed world we live in, books matter and bookshops matter too. In all corners of our city, there are wonderful bookshops giving you the chance to get lost in literature. Shops that may look small from the outside, but inside are a treasure trove for our imaginations. Shops that offer us what online stores don't--a conversation with a real person, a sense of community and belonging.
"Over the last four months these gems on our high street have had to temporarily close their doors due to the pandemic. They've played their part in fighting the spread of the virus at a time when we've needed them the most. Independent bookshops have been hit hard, but--now they're slowly reopening--it's time for us to make sure they survive.
"So what can you do? Support the bookshops on our Pay it Forward platform and get behind our #LondonIsOpen campaign, venture out onto your high street with your mask, grab a coffee and buy a book from your local independent bookshop. Bookshops are part of the soul of our city and their future is in our hands, so let's get out and support them."
--
Justine Simons, OBE
, London's deputy mayor for culture and the creative industries and chair of the World Cities Culture Forum (via
Harpers Bazaar
)
---

---