National Book Award Winners
Last night, for the second year in a row, the National Book Awards were held virtually, hosted this year by Phoebe Robinson and livestreamed from Penguin Random House offices in New York City. (Watch the entire presentation here.)
The winners were: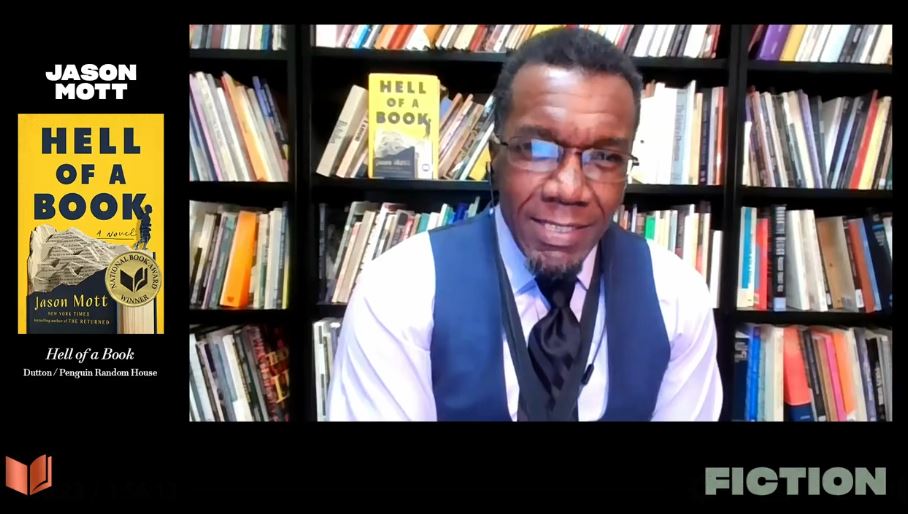 Fiction: Hell of a Book by Jason Mott (Dutton)
Mott said in part that he dedicated the award "to all the other mad kids, to all the other outsiders, the weirdos, the bullied, the ones so strange that they had no choice but to be misunderstood by the world and by those around them, the ones who in spite of this, refused to outgrow their imagination, refused to abandon their dreams, and refused to deny or diminish their identity or their truth or their loves, unlike so many others."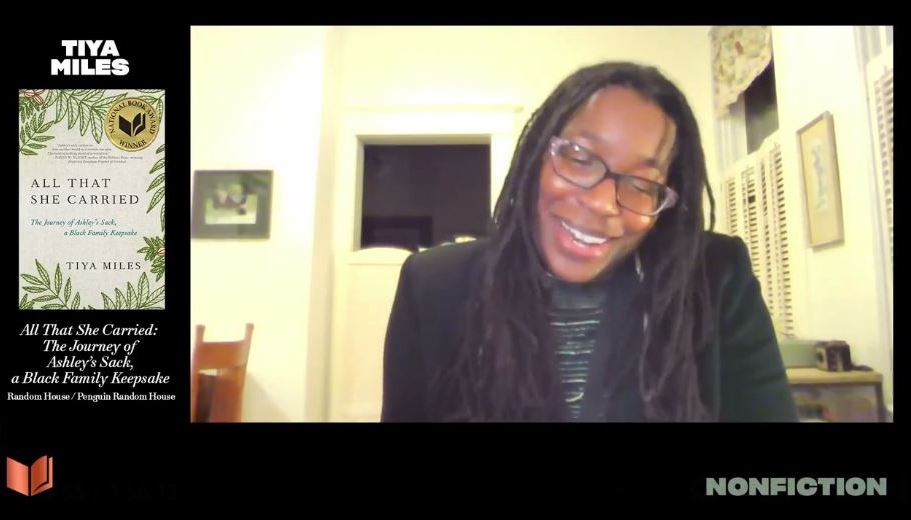 Nonfiction: All That She Carried: The Journey of Ashley's Sack, a Black Family Keepsake by Tiya Miles (Random House)
Miles said, in part, that she was "so proud to be standing beside" all the finalists, and especially those in nonfiction, "as we tried to interpret and translate the pressing issues of our times." She also thanked her family "who make all this possible and who actually attempt to read my books, even if they only get partway through."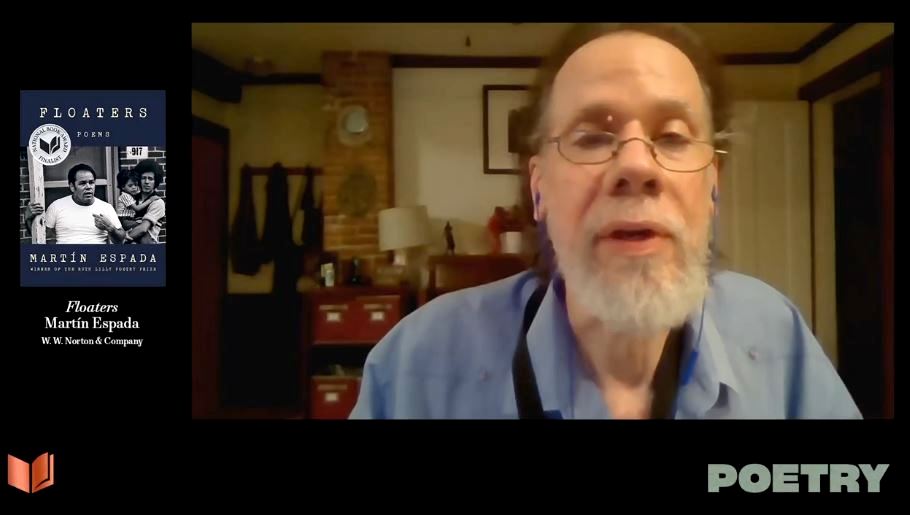 Poetry: Floaters by Martín Espada (Norton)
In a very short speech, Espada thanked, among others, his wife, "to whom the book is dedicated and who is present on every single page," and his late father, "who provided both an artistic and ethical example to me throughout my life" and who is "also on every page of Floaters."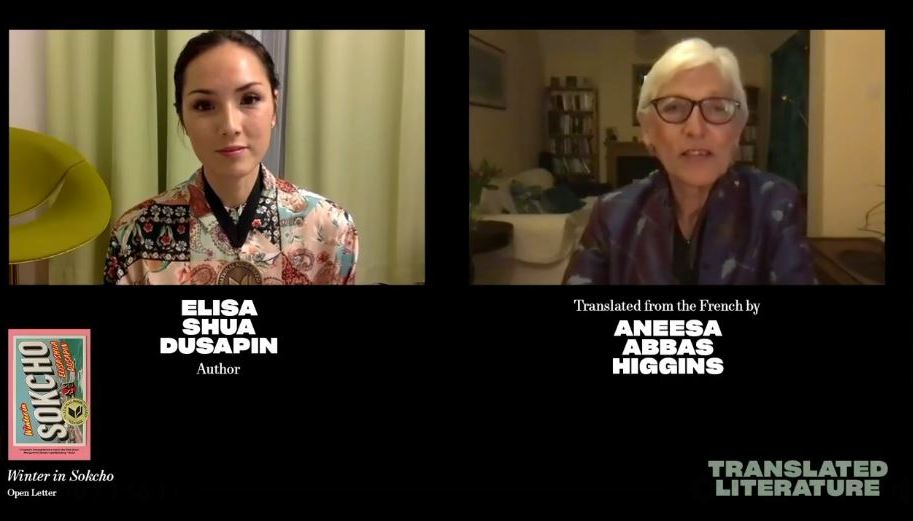 Translated Literature: Winter in Sokcho by Elisa Shua Dusapin, translated from the French by Aneesa Abbas Higgins (Open Letter)
In brief remarks in French (translated by Higgins), Dusapin said the "book came from her heart and these are things that are very, very dear to her." Higgins called the award "fantastic for all of us and for all of the people who will now read your book and will get to know more of your work."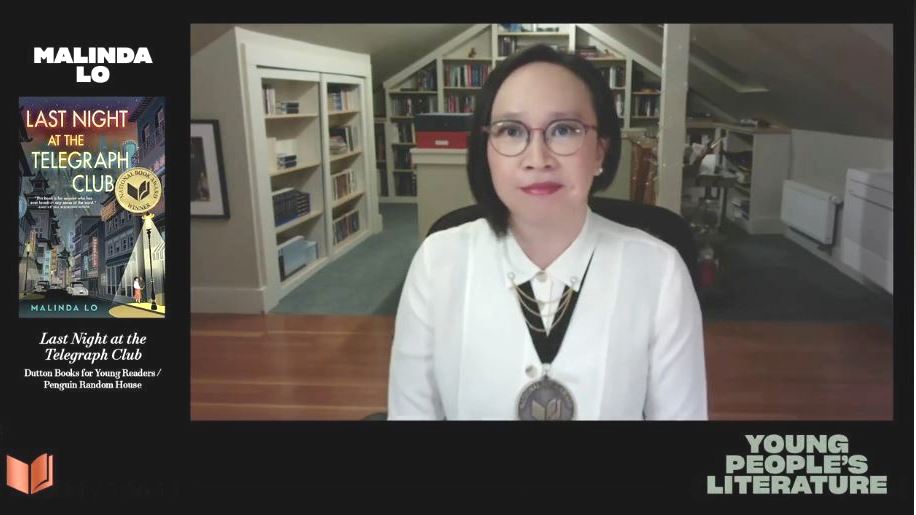 Young People's Literature: Last Night at the Telegraph Club by Malinda Lo (Dutton Books for Young Readers)
Lo noted in part that when her first novel came out in 2009, "it was one of 27 young adult books about LGBTQ characters or issues published that year. This year hundreds of LGBTQ YA books have been published. The growth has been incredible, but the opposition to our stories has also grown. This year schools across the country are facing significant right-wing pressure to remove books about people of color, LGBTQ people and especially transgender people from classrooms and libraries. I urge every one of you watching to educate yourselves about your school boards and vote in your local elections. 2022 is coming, and we need your support to keep our stories on the shelves. Don't let them erase us."
---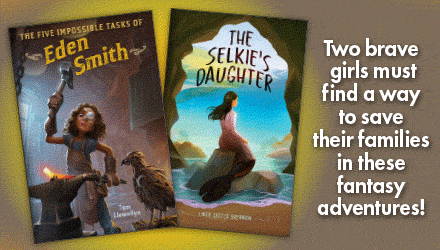 ---