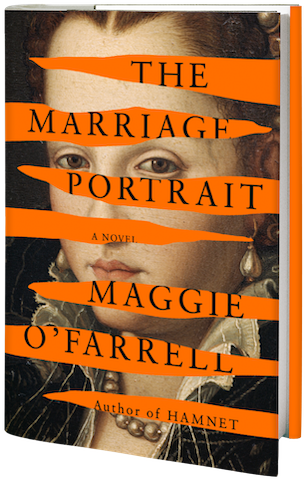 The Marriage Portrait
Maggie O'Farrell
In The Marriage Portrait, Maggie O'Farrell, the National Book Award-winning author of Hamnet, tells the immersive and poignant untold story of Lucrezia di Cosimo de' Medici, the woman who inspired Robert Browning's famous poem "My Last Duchess."
At the age of 15 in 1560, Lucrezia must leave her home in Florence, Italy, to marry Alfonso II d'Este, the Duke of Ferrara. Alfonso, originally engaged to marry Lucrezia's sister, who had died not long before, is desperate for an heir to consolidate his power. He appears considerate and patient at first, but during the first year of their marriage, Lucrezia discovers that a much different man lurks beneath his calm exterior.
O'Farrell paints a startlingly intimate portrait of one woman whose rebellious spirit must be confined to the wild images she hides in her landscape paintings. And her means of surviving her union to Alfonso speaks to the uncanny power dynamics of marriage more broadly.