Coming Home
Rather than recommend yet another World War II narrative about the Normandy landings or the Battle of Stalingrad, for this Father's Day, we'd like to highlight a few books about a much less mythologized subject: what happened after the war ended, when millions of displaced people looked to find their way home.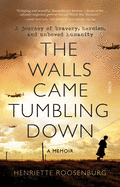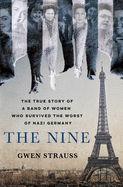 The Walls Came Tumbling Down by Henriette Roosenburg (Scribe US, $18) and The Nine by Gwen Strauss (St. Martin's Press, $28.99) both document the difficult journeys of mostly female bands of resistance fighters escaping from Nazi captivity. While The Nine takes place when the war was not yet over, both books capture the chaos of Germany in a rapid state of collapse. The women make their way home by any means necessary, including floating downriver in boats and crossing crumbling bridges. Though the dangers the women face are significant, their unorthodox means of travel help contribute to an unexpected feeling of picaresque adventure, as the women lie and scavenge their way toward freedom.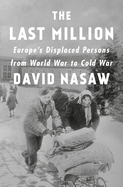 The women were lucky to have homes to return to. The Last Million by David Nasaw (Penguin Press, $35) recounts the fate of the approximately one million refugees left in Germany who refused to return to their home countries or had nowhere to go. Many of these refugees had legitimate political reasons to be fearful of returning to territory now controlled by the Soviet Union, while others were Nazi collaborators and war criminals seeking to evade punishment. The displaced million formed complex mini-societies in their temporary camps, seeking to re-create the homes that they might never return to as they waited to be resettled in reluctant Allied nations.
Together, these three books are testaments to the powerful draw of home as millions of people tried to put their lives back together in the wake of catastrophe. --Hank Stephenson, manuscript reader, the Sun magazine