Mix-ups, Murder, Meddling Mothers--and Love
No matter the season or the setting, weddings are fertile ground to explore family drama, relationship dynamics and cultural expectations. But in the hands of some authors, they turn into much more than that.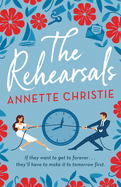 Annette Christie's lighthearted yet insightful debut, The Rehearsals (Little, Brown, $28), gives a Groundhog Day twist to longtime couple Tom and Megan's wedding weekend (with their complicated families) on a beautiful island. Something goes wrong when both the bride and groom keep waking up stuck in the same day. Christie uses the time-loop plot device to dig into big questions about Megan and Tom's relationship: long-simmering resentments, the choices they've each made, and whether they really want to get married after all.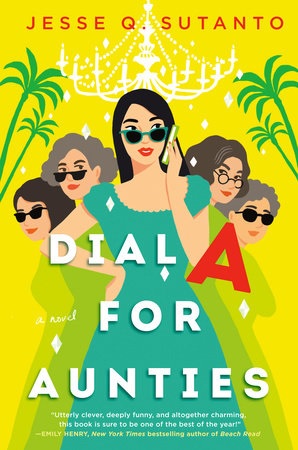 Singaporean-Indonesian author Jesse Q. Sutanto draws on her own family for inspiration in her hilarious adult fiction debut, Dial A for Aunties (Berkley, $16). Photographer Meddy Chan, her mother and three highly capable but argumentative aunties have scored a lucrative wedding weekend--a boon for their family's events company. But when Meddy (accidentally!) offs her blind date the night before, all five women get caught up in a hilarious game of trying to hide the body while keeping the wedding party happy and oblivious. Sutanto's narrative mixes slapstick humor, a sweet second-chance love story and family dynamics even stickier than wedding-cake icing.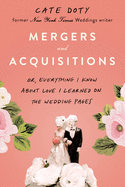 Cate Doty spent several years on the wedding desk at the New York Times, interviewing the big players in society weddings. Doty's wry, warmhearted memoir Mergers and Acquisitions (Putnam, $27) weaves together her time reporting on high-end nuptials with her own lifelong wedding obsession, a few romances that didn't work out--and one that just might. Doty's keen eye for detail and the probing questions she asks about love and its trappings make her memoir a thought-provoking delight. --Katie Noah Gibson, blogger at Cakes, Tea and Dreams