The Truth Is Bad Enough
It's easy--and understandable--to look at the effects of climate change and slip into a dark, hopeless mood about the future of the planet. Books like The Uninhabitable Earth by David Wallace-Wells (Tim Duggan Books, $18) and Losing Earth by Nathaniel Rich (Picador, $16) have sold well, warning about the near-apocalyptic consequences of climate change. But it's important to keep a sense of perspective. These two titles, for example, are written by journalists, and do not necessarily represent consensus views among climate scientists and activists. In fact, in influential climatologist Michael E. Mann's The New Climate War (PublicAffairs, $29), he strongly criticizes both books, arguing in his chapter titled "The Truth Is Bad Enough" that The Uninhabitable Earth in particular plays into a narrative of "doomism" that "arguably poses a greater threat to climate action than outright denial."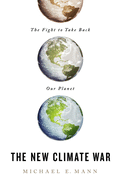 Mann's point is not that the problems facing us are simple to overcome, but rather that apocalyptic or misleading narratives might serve to foster hopelessness or point the arrow of blame at the wrong culprits. He argues that Losing Earth places the onus on human nature for failing to tackle climate change in the 1980s, rather than on Republican politicians or the fossil fuel industry, which plays into unhelpful narratives "deflecting responsibility from corporate polluters to individual behavior."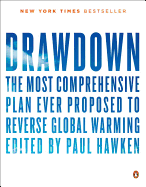 Readers trying to combat climate despair might be better served by The New Climate War or Paul Hawken's Drawdown (Penguin, $23), which make up for what they lack in writerly flair with their focus on effective ways to limit the impact of climate change. The worst scenarios envisioned by The Uninhabitable Earth aren't inevitable--some of them aren't very likely--and individual agency, particularly in pushing for political action, still exists. Still, books like Losing Earth and The Uninhabitable Earth can be instructive, as long as they are read with perspective. --Hank Stephenson, manuscript reader, the Sun magazine