Inviting Board Books
Pre-readers should love touching, gazing at and playing with these board books.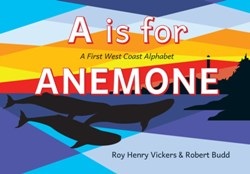 A Is for Anemone (Harbour Publishing, $12.95) is a tactile knockout. The abecedary is a "first west coast alphabet" and includes entries like, "Sunsets glow on tranquil seas./ Totem poles tell our stories." Roy Henry Vickers, illustrator and co-author with Robert Budd, is a carver, painter, printmaker and storyteller of Tsimshian, Haida and Heiltsuk ancestry. His illustrations beautifully depict representations of the West Coast, but the art literally stands out--every page includes a softly embossed feature that often can't be seen until children run their fingers over the page. The texture is in the tentacles of jellyfish, the lines of pouring rain and a bird that is almost invisible to the eye... it's a touch sensation.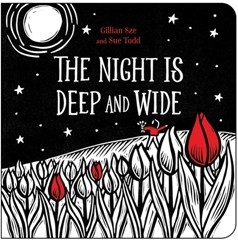 Gillian Sze and Sue Todd's The Night Is Deep and Wide (Orca, $10.95) offers soothing text and arresting illustrations. Sze's quiet story about bedtime is enhanced by Todd's art, an ancient printmaking technique similar to woodcut: linoleum carving. Todd uses this technique to incredible effect, keeping every illustration black-and-white except for one pop of color per spread--all the more striking and likely to catch any child's eye.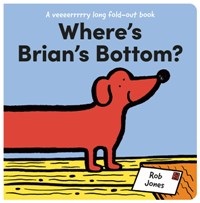 In the "veeerrry long fold out book" Where's Brian's Bottom by Rob Jones (Pavilion Children's, $9.95), children and the adults reading to them travel through several rooms in a house to find the back end of Brian, a red dachshund. Every page turn--through the hallway, into the living room, ending in the bedroom where Brian's "bottom is still in bed!"--makes the book grow and grow. When children finally lay out the whole book, it reaches an impressive 6.5 feet. --Siân Gaetano, children's and YA editor, Shelf Awareness