Padma Lakshmi: Cooking in Season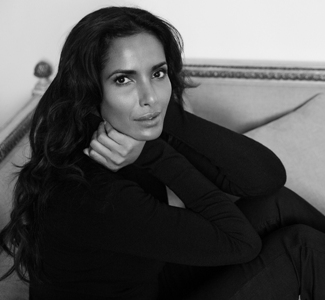 Padma Lakshmi
One July several years ago my daughter Krishna asked for pomegranates. A treat in our family is pomegranate toast: silky peanut butter on toasted sourdough, sprinkled with pomegranate seeds on top for a tangy crunch. "We don't eat pomegranates in the summer, kanna," I said. I realized then that, as a child growing up in New York City, Krishna wouldn't know what's in season unless I told her. I started teaching her about when things grow through a story that would become Tomatoes for Neela. In it, the main character, Neela, is a young Indian American girl who loves cooking with her amma (mother) and jotting down the recipes in her little notebook. These rituals help make her feel closer to her paati (grandmother) who lives far away in India.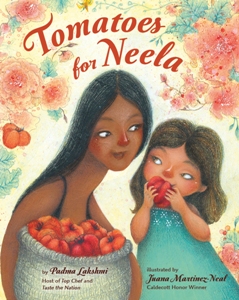 When I was growing up, there were very few children's books that had characters who looked like me. I wanted to write an intergenerational tale centered on a brown-skinned family to reinforce for kids of color that they're valuable and their stories matter. I wanted to inspire families to cook with their children as early and consistently as possible, to instill an appreciation for healthy eating and stewardship of the environment. The book also explores the ritual of writing down recipes, which imparts critical thinking skills: sequential order, spelling and basic fractions. Finally, Tomatoes for Neela underscores the importance of farm workers and everyone working along the food chain.
I hope this picture book will help the children in your life feel informed, empowered and creative in the kitchen. It's a dream come true to think that somewhere out there, maybe even right now, families are making their version of "Neela's Tomato Chutney" from the book and savoring it together. --Padma Lakshmi
Padma Lakshmi is a food expert, Emmy-nominated television host and producer, and bestselling author.