The Gift of Staying Present
The books that have granted me the most joy are those that have kept me connected to the present during this time of great uncertainty. We covered many of them in our Gift Cookbooks issue, with its bounty of new recipes and new flavor combinations; our general Gift issue, teeming with photographic and exotic books ideal for inspiration; and the Children's and Young Adult Gift issue with titles to accompany the young people in your life as they try to make sense of the world. But if you know someone who prefers shorter bursts of reading, here are three books of essays that buoyed me this fall--at least one of which may be ideal for someone on your list.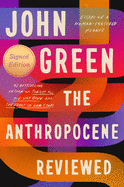 My salve was John Green's book of essays rating elements and experiences of our present-day world, The Anthropocene Reviewed (Dutton, $28). It began as a series of podcasts, but the way in which Green fine-tunes words heard into a feast for the eyes is a wonder to behold.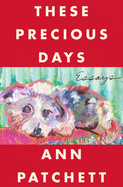 Ann Patchett's collection of essays These Precious Days (Harper, $26.99) is a work of alchemy: she takes her own experience of the pandemic--clearing things out, supporting her community, observing the shadow of mortality--and transforms them, through beauty and honesty, into gold.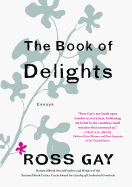 And the one I've returned to most often these past 20 months is The Book of Delights by Ross Gay. The daily observations he records with a poet's sense of awe and precision prompted me to immerse myself in the glory of nature, the joy of a shared meal, the nugget of wisdom gleaned from a friend. I have given this book at graduations, at times of loss, in congratulations for a new job, and... just because. These wonderful companions will keep you--and the friends you give them to--rooted in the moment. And what a gift that is. --Jennifer M. Brown, senior editor, Shelf Awareness