Back to the Cold War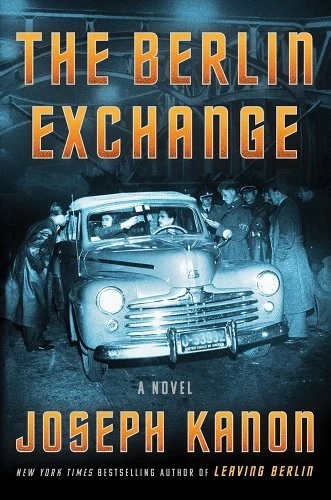 For Joseph Kanon, the Cold War has been fertile ground for a string of taut, powerful thrillers, including The Good German, Leaving Berlin, The Prodigal Spy and more. His latest, The Berlin Exchange, just out from Scribner ($28), is set in 1963 in East Germany, and it's resonating in an unexpected way since Russia's invasion of Ukraine last week. East Germany is where Vladimir Putin was stationed as a KGB officer for much of the 1980s--a time and place that obviously helped shape his dangerous worldview.
In The Berlin Exchange, an American physicist caught spying for the KGB is exchanged for several Westerners held by East Germany. After having spent a decade in a British prison, Martin Keller is looking forward to seeing his ex-wife and son, who live in East Berlin. Still, Keller wonders why the trade was arranged and by whom: his ex-wife, a German long committed to the Communist cause who helped him spy? His ex-wife's new husband, who is well connected in East Germany? Someone from Keller's KGB past?
Quickly it becomes apparent that in this setting, deception and mystery is not limited to spycraft; it seeps into almost all relationships and situations in Keller's new life in the East. Most everyone seems to hide deep secrets that threaten to destroy personal relationships, careers, even the stagnant, repressive East German state itself. At first, Keller seems like an innocent, but soon he joins what feels like an intricate, life-and-death chess game and develops an audacious plan to break free that might succeed--after all, he was trained by the best Soviet spymasters.
This is another engaging espionage thriller from Joseph Kanon, deeply atmospheric, tense, not a word wasted, with obscure, fascinating historical details on which the plot turns. And sadly it is all the more relevant today. --John Mutter, editor-in-chief, Shelf Awareness