Remarkable Women: Then and Now
The year has already brought a number of excellent books for children and teens written by and about incredible, inspirational women. We're showcasing three of them here in honor of Women's History Month.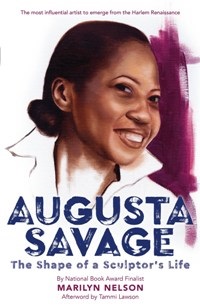 Marilyn Nelson skillfully uses poetry to form the image of Harlem Renaissance sculptor Augusta Savage (1892-1962) in the distinctive and thought-provoking YA biography Augusta Savage: The Shape of a Sculptor's Life (Christy Ottaviano Books, $18.99). Nelson's striking verse gives powerful voice to the highs and lows the artist experienced, and the accompanying photos of Savage's sculptures are awe-inducing. This astute portrait of Savage, who overcame many obstacles to pursue her calling, celebrates the talent, tenacity and benevolence that shaped her character and changed the world of art.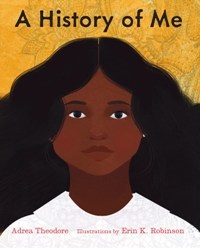 Adrea Theodore, a woman of color, a parent and a pediatrician, unpacks her experience of being the only brown or Black student in a classroom in her sensitive picture book debut, A History of Me (Neal Porter Books, $18.99), dynamically illustrated by Erin K. Robinson. The author acknowledges the prejudice and exclusion experienced by generations of their family, while also imparting an inspirational message through culturally affirming language. Robinson's evocative digital art features soft-focused portraits in the forefront with contemporary backgrounds, and creatively rendered, abstract historical scenes.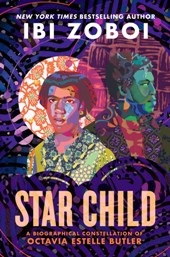 In Star Child: A Biographical Constellation of Octavia Estelle Butler (Dutton, $16.99), Ibi Zoboi pays radiant homage to the woman who inspired and taught her, and with whom she shared a birthday. Zoboi deftly combines poetry, prose, quotes and photos to create what she calls the "constellation" of science fiction writer Octavia Estelle Butler: "I decided to call this biography a constellation because Octavia's mind and her imagination were truly complex wonders--bright and far-reaching." Through this visionary approach, Zoboi ensures that Butler's light will reach young readers. --Siân Gaetano, children's and YA editor, Shelf Awareness