Kelley Armstrong: The Rabbits May Seem Harmless...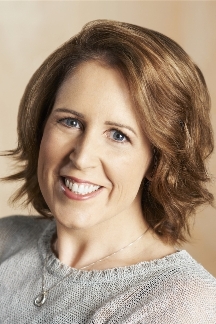 Kelly Armstrong (photo: Kathryn Hollinrake)
Kelley Armstrong is well-known for her 33 fantasy novels, beginning with the marvelous Bitten. She has now written a thriller, City of the Lost (Minotaur Books), and we asked her why she changed tack. She explained, "With the Otherworld, I saw my style as a fantasy and thriller mash-up. In the Cainsville series, I increased the mystery and decreased the fantasy, and realized that was the direction I wanted to head. For me, part of having a long and healthy career is shaking things up creatively, which includes exploring new genres. I wasn't tempted to throw fantastical elements into City of the Lost. I had to pay particular attention to anything that could be misconstrued as fantastical--if I mention howling in the forest, I need to be 100% clear that it's wolves, not werewolves!"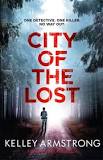 Even so, City of the Lost seems to have a bit of the fantastical in it: spooky events, "hostiles," possible cannibalism, feral animals. To Armstrong, "That really was both the appeal and creative challenge of [the town of] Rockton--hardcore world building within a realistic setting. Rockton has all the elements I'd incorporate in a fantasy world--a physical place, an economy, political system, legal system, etc. I added the threats that lurk beyond its borders, rooted in reality. Instead of werewolves, you have feral dogs; instead of zombies, you have ex-residents living in the forest, who might not be above resorting to cannibalism over a hard winter. It was an incredibly fun exercise in incorporating the things I love about fantasy in a non-fantasy novel."
Armstrong can be quite funny in a sly, offhand way ("The rabbits haven't killed anyone... yet."). How does that fit this macabre tale? "My background as a writer is deeply rooted in dark fiction. When I write dark, I take my cue from King and others, who pepper their work with humor and keep it from being unrelentingly grim. And as any Monty Python fan knows, those rabbits may seem harmless, but at some point, they're bound to turn on the residents of Rockton."