Carol Wallace: Updating a Classic
Carol Wallace is the great-great granddaughter of Lew Wallace, author of the novel Ben-Hur: A Tale of the Christ, first published in 1880. Carol, who holds degrees from Princeton University and Columbia University, has written more than 20 books and has just updated Ben-Hur (Tyndale House, $15.99 paperback) as the official tie-in for the remake of the classic film, out August 19; here's the trailer for this thrilling movie. We asked her about modernizing the novel.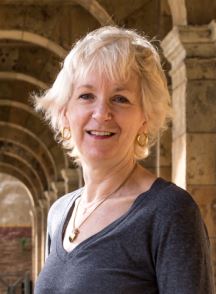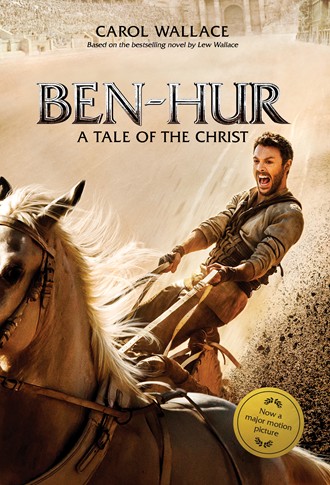 "Writing the new version of Ben-Hur was great fun, because Lew Wallace had already done the heavy lifting: the research, the wonderful plot, building characters that readers care about. The biggest challenge was probably writing the chariot race scene: it's only 11 pages in the original, but I wanted to stretch it out, since this is what everyone remembers. And there's a great deal of story still to come after the chariot race, which has to be exciting enough to keep readers going after what they expect--from the filmed versions--to be the end of the story.
"One big change was that I made the chapters very short, and made the dialogue more contemporary. And I spent more time on the point of view of the female characters, who were not really central in the original version. To be honest, I kept pretending I was Lee Child--I love his swift, compelling way of telling a story."
Karen Watson, associate publisher at Tyndale, also commented on Wallace's rewrite: "Carol's skillful reworking and updating of the novel put it into perfect sync with Tyndale's mission for making spiritual truth broadly accessible to the average reader, who would not likely engage with the 200,000-word original novel. Carol's updated version keeps the heart and arc of the wonderful redemptive storyline, while tightening and rewriting existing scenes for today's reader, and we're also able to engage them with exciting visuals from the new film. We are thrilled to introduce this classic to a broader, modern audience." --Marilyn Dahl, editor, Shelf Awareness for Readers