In Praise of Boredom & 'Beach Reads'
"Boredom is integral to the process of taking one's time." --Adam Phillips, from On Kissing, Tickling and Being Bored: Psychoanalytic Essays on the Unexamined Life
I come here to praise boredom, not to bury it under the weight of frantic summer activities. My current "beach reads" list features a range of titles, including Richard Russo's Everybody's Fool, Joy Williams's Ninety-Nine Stories of God, Jenny Diski's In Gratitude, Michael Connelly's The Crossing and Denise Riley's Say Something Back. As summer to-do lists go, this one is top shelf, but when will I ever find the time?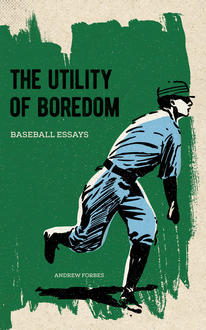 Here's what I tell myself: There is time--time to read and time to be a just a little bored, in a summer way. "Boredom is fertile. Boredom is potential. Boredom is the basic element of all of baseball's drama," writes Andrew Forbes in his fine new collection, The Utility of Boredom: Baseball Essays. "But baseball can make you feel like you've got time to burn. These days that's a precious feeling."
While "time to burn" is implicit in the beach read concept, I am a clock watcher by nature and nurture. And yet, I don't feel compelled to "finish" my book list. I just read. In those precious moments of freedom when I'm not working and my favorite chair on the deck beckons, I immediately sink into sun-drenched depths of boredom, ennui, lassitude, apathy, lethargy (take your pick), and then rise again... just a little, just enough to read well.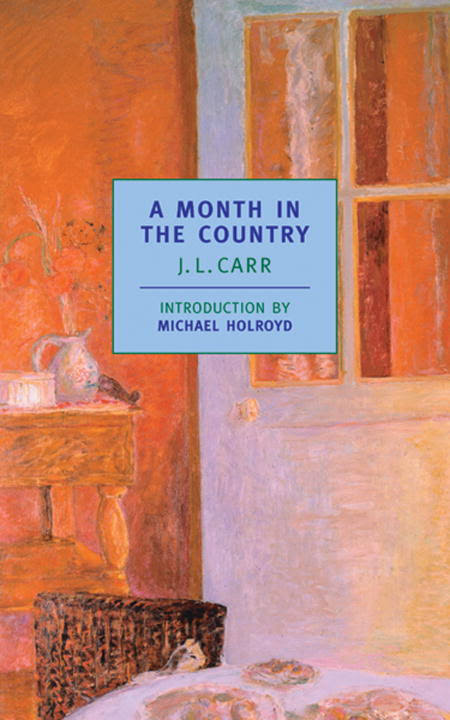 And to reread. This year my choice is J.L. Carr's slender masterpiece, A Month in the Country, one of my favorite novels set in this languid season. The narrator, Tom Birkin, gazes back 50 years, with longing and regret, to the golden summer of 1920, when he found a rare measure of peace, consolation and love never to be reclaimed. "Since, I sometimes have wondered if it was a dream," Birkin muses. A perfect summer thought.
Relax. Exhale. Turn the pages slowly.