How J.R. Ward Stays on Track
We spoke with bestselling author J.R. Ward (the Black Dagger Brotherhood series, the Bourbon King series), whose novels have more than 15 million copies in print in 25 countries. (Our review of The Angels' Share, the second Bourbon Kings novel, is below.)
Since Ward's two series are so different, we wondered how she keeps on track, and she ran with the metaphor: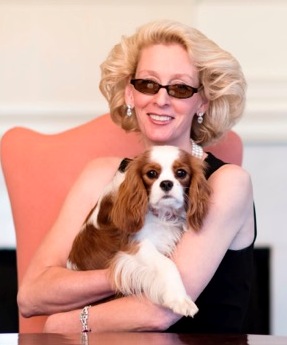 photo: Andrew Hyslop
"I love writing multiple series and find it easy because each one has a different train track in my head. When I'm drafting a manuscript or copyediting, I'm solidly in one world, with those people, those events. When it's time to switch, I simply hop over to the other one. There is no confusion because each world is unique. For example, no one in the Bourbon Kings series believes vampires exist, knows what lessers are, or has fallen in love with someone of a different species. The "vibe" of the two series is completely different. The Black Dagger Brotherhood and Black Dagger Legacy books are dark and gritty, with slang, pop culture references and violence, danger, sex and cursing. With the Bourbon Kings, the world is refined, genteel, elegant and rooted in Southern traditions, settings and mores. The people in it are more "real" and the situations that affect them and stir their emotions are closer to things that might actually happen in readers' lives.
"When it comes to the BDB books vs. the BDB Legacy books, the train tracks are certainly closer, and there is overlap in terms of settings, people (the Brothers function as trainers in that series, so you see a lot of them and their mates), and problems (lessers, Lassiter and biological limitations). Still, it's like a completely different stage set in my head. I will say, I don't like jumping back and forth too much. That bends my brain. I like to immerse myself in a certain world, do my job, and then go to the other one and come back. In fact, it's a cleansing of my author's palate!"