National Coloring Book Day
Today is National Coloring Book Day. It may be an obscure holiday right now, but given the surging popularity of adult coloring books, in a few more years maybe everyone will get the day off work.
Grab some coloring books starring your favorite characters, some great colored pencils or pens, margaritas or mojitos, and host a Coloring & Cocktails Party in honor of National Coloring Book Day! Here are some titles to fill in and up on: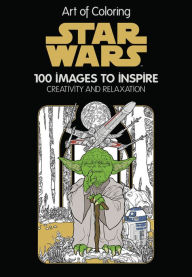 Art of Coloring: Star Wars: 100 Images to Inspire Creativity and Relaxation (Disney Editions, $15.99)
Full of Star Wars images from all the movies, and perfect for coloring while your spouse re-watches the films for the 92nd time.
Harry Potter Magical Places & Characters Coloring Book (Scholastic, $15.99)
From the tacky Dursley living room to the beauty of the Great Hall at Hogwarts, this beautiful coloring book brings the Harry Potter films to life.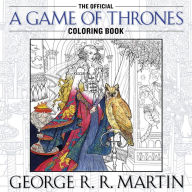 The Official A Game of Thrones Coloring Book (Bantam, $16.95)
Including beautifully detailed artwork and quotes from various Game of Thrones books, this would be a great accompaniment to one of George R.R. Martin's books on audio.
Alice's Adventures in Wonderland: A Coloring Book (Silver Dolphin Books, $12.95)
With illustrations based on John Tenniel's original illustrations for the book, this whimsical book captures the charms of Wonderland.
Romeo and Juliet: A Coloring Classic (Doubleday Books for Young Readers, $15.95)
For the lovelorn, coloring the pretty pictures in this classic book is bound to be more fun than swiping right or left on Tinder!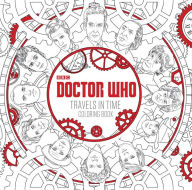 Doctor Who Travels in Time Coloring Book (Penguin Young Readers Group, $14.99)
Whovians will adore this detailed book featuring images of many of the Doctor's adversaries and friends, including everything from spaceships to Charles Dickens.
Classic Coloring: Jane Austen (Abrams, $12.95)
With 55 removable pages lovely enough to frame, this book is full of charming illustrations and some of Austen's most witty quotes.