Further Reading: Exploring the Great Outdoors
"Why do we, as animals, uproot ourselves and go somewhere else? Why do we venture into places where we were not born and do not belong? Why do we press forward into the unknown?"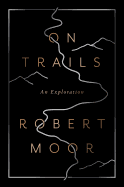 Robert Moor asks these large, philosophical questions in the prologue to On Trails (Simon & Schuster), an exploration of the world as understood by its trails. The questions themselves remain largely unanswered, but Moor's exploration proves the extent to which animals do uproot and go somewhere else, regardless of the reason. As Moor moves from microscopic fossil pathways to the modern hiking paths of today (touching on ant trails and game trails and desire trails and elephant trails and footpaths and roads and internet wires in between), On Trails brings readers a view of the world through the lens of the tracks that criss-cross its surface.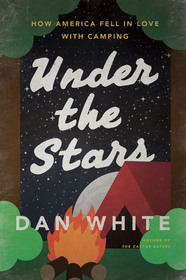 Dan White brings a slightly more focused--and more irreverent--view of the outdoor world to readers in Under the Stars: How America fell in Love with Camping (Holt). His travels from the Sierras to the Adirondacks to the Everglades cross the camping highlights of the United States as he, too, attempts to understand why we, as animals, venture into the great outdoors.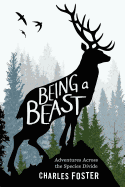 Charles Foster brings the same sense of curiosity about the natural world to his writing as Moor and White, though he does so a touch more literally. In Being a Beast (Metropolitan), he tries to live as the animals he studies: a badger, an otter, a fox, a deer and a swift, to understand better how animals experience the world.
On their own, each of these three books offers a fascinating, curious and amusing account of the natural world and our interactions with it; combined, they're sure to push even the most indoor-loving reader to venture into the great outdoors. --Kerry McHugh, blogger at Entomology of a Bookworm