Literary Pilgrimage
Literary pilgrimages are a specific type of travel--we venture to hallowed ground, we wander through dark houses, stand above eroded gravestones, selfie before empty facades, meander around gardens. All because we read a book, and experienced wonder; we are well aware a person crafted that wonder, and we want to be near its setting, or its author's.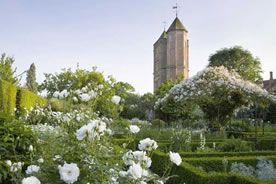 England is the land of language wielded with such force, such beauty, such knowledge and wisdom. It produced William Shakespeare, the brooding Brontës, the daring Woolf, the witty Austen, the crafty Dickens, the naughty Lawrence, the sublime Wordsworth, the enigmatic Sterne, the fantastical Tolkien....
A pilgrimage there is plunging into a canon so canonical it is beyond the great and good volumes of the British Library. So, we brought our books to England. In London, traveling companions reread Dickens and Doyle, but also the lovely Will in the World by Stephen Greenblatt, which enhanced the trip to Stratford-upon-Avon, where some pored over Emma Smith's Shakespeare's First Folio: Four Centuries of an Iconic Book, while others read aloud Anthony Burgess's underappreciated Nothing Like the Sun.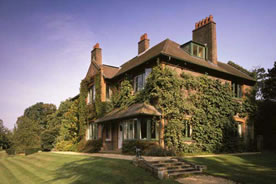 We traded Persuasion back and forth as we trimmed hedge-lined roads in Hampshire too narrow for cars, read Sons and Lovers in the dim coal towns of Nottingham, and discussed Wuthering Heights and Jane Eyre walking the sheep-speckled moors in lovely weather. Of course, in the Lake District, we quoted our favorite Romantics and raised our eyebrows at Confessions of an English Opium Eater by Thomas De Quincy.
There were so many biographies, so many retellings of everything Austen, photocopies of The Atlas of Literature, and a much-abused map--Bloomsbury looked like an abstract impressionist painting.
We returned with images of ourselves playing a version of bocce ball beside Virginia Woolf's writing cabin and grinning before a photo of A.A. Milne in a bar in Cambridge. All of it leads one to want to read more books, and then of course, to find where the inspiration started, ended, continues.... --Chris Priest