Last-Minute Gift Books
We miss Jon Stewart (although we love Trevor Noah--and Born a Crime), but thanks to The Daily Show (The Book): An Oral History by Chris Smith (Grand Central, $30), we can still get a Stewart fix, along with the usual suspects: John Oliver, Larry Wilmore, Asif Mandvi, Stephen Colbert and many others.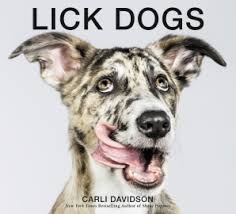 Dogs and cats--when they are goofy, perhaps even more when they're goofy, we love them. Goofiness is on full display in Lick Cats and Lick Dogs, photographed by Carli Davidson (Harper Design, $17.99). Following her successful Shake books, Davidson highlights more than 60 images of animals and their tongues; one guess as to which looks the more refined. But who cares about refinement?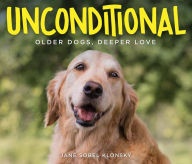 Love is what it's about, as seen in Unconditional: Older Dogs, Deeper Love by Jane Sobel Klonsky (National Geographic, $19.95). Ruby, a golden retriever, loves flying, fishing and riding in a sidecar. Adopted just before 9//11, she was a comfort to her owners during that tragic time. Ozzie, a large, strong Australian Kelpie-Shepherd, was a shelter dog who found a loving home with a cat and an owner who understood his need to roam (but always come home).

"Every day is a journey, and the journey itself is home" --Bashō is quoted in Jim Dratfield's The Love of a Lab (Lyons Press, $19.95). With quotes ranging from Ethel Barrymore to Steve Jobs, and 100-plus photographs, it's a perfect gift for any dog lover.

Working dogs are the stars of Dogs Who Serve: Incredible Stories of Our Canine Military Heroes by Lisa Rogak (Thomas Dunne, $16). From basic training to active duty to "stand down," military canines, their handlers and their fellow soldiers are celebrated with stories and abundant images. Happy Holidays!