Journals and Diaries as a Spectator Sport
5 March. Harold Nicolson, Diary, 9 November 1947 (after reading Pepys): "It is some relief to reflect that to be a good diarist one must have a little snouty sneaky mind." --Alan Bennett, "Diary," in the London Review of Books
Do you keep a journal or diary? The ending of one year and start of another seems to beg the question. I'm a lousy diarist myself. Always have been, and the damning evidence is lined up neatly on a shelf in my library, where unfilled leather-bound journals and Moleskin notebooks stand as witnesses for the prosecution.
As a reader, however, I have long been intrigued by the daily chronicles of other writers and artists. In an interview, May Sarton once said "people don't read the journals to discover me; they read the journals to discover themselves." That sounds right. Sarton's works--particularly Journal of a Solitude and The House by the Sea--have been part of my life for decades. Other longtime companions include the journals of Ralph Waldo Emerson and Thomas Merton as well as the travel writings of 17th-century Japanese poet Matsuo Bashō.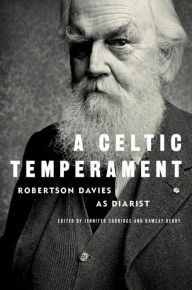 I'm always on the hunt for new opportunities to insert myself in the lives of others. My current TBR wish list includes War Diaries, 1939-1945 by Astrid Lindgren, translated by Sarah Death; A Celtic Temperament: Robertson Davies as Diarist, edited by Jennifer Surridge & Ramsay Derry; The Folded Clock: A Diary by Heidi Julavits; and Ian Brown's Sixty: A Diary of My Sixty-First Year.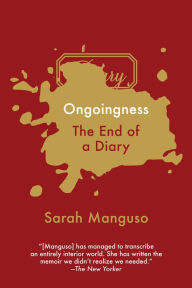 One of my favorite recent reads is a brilliant contemplation on the impossible dream of keeping a journal. In Sarah Manguso's Ongoingness: The End of a Diary, she confronts the beast itself: "I started keeping a diary twenty-five years ago. It's eight hundred thousand words long.... The trouble was that I failed to record so much."
As a writer, journal-keeping was a losing contest with the blank page. Fortunately for the reader in me, it has been a rewarding spectator sport.