There Is Poetry in Baseball, and Vice Versa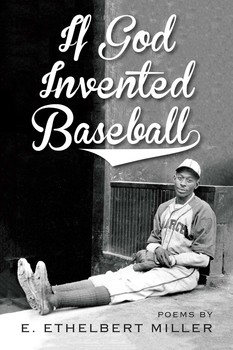 Baseball remains the sport nestled closest to our literary souls. In the preface to If God Invented Baseball: Poems (City Point Press), E. Ethelbert Miller writes: "There is no future without baseball. There is no past either.... Here are poems that celebrate and interpret the game. They are for everyone who has experienced the magic released when three holy things come together: bat, ball and glove."
And so they are. Miller is not the first poet to see this, of course. Donald Hall has always been up for a metaphorical game of catch: "Baseball, I warrant, is not the whole/ occupation of the aging boy." ("The Seventh Inning," The Museum of Clear Ideas, Mariner)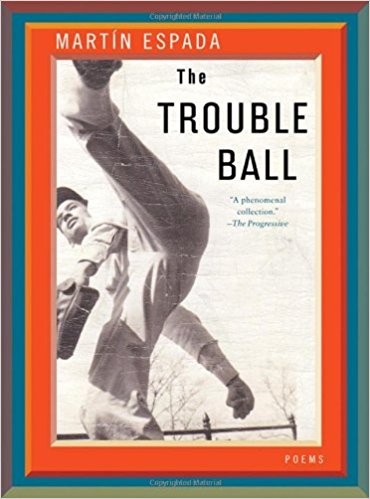 And I love Martín Espada's "The Trouble Ball" (The Trouble Ball: Poems, Norton): "On my father's island, there were hurricanes and tuberculosis, dissidents in jail/ and baseball. The loudspeakers boomed: Satchel Paige pitching for the Brujos/ of Guayama."
When she was 81, Marianne Moore threw out the first pitch at the Yankees' home opener in 1968. From "Baseball and Writing" (New Collected Poems, FSG): "Fanaticism? No. Writing is exciting/ and baseball is like writing./ You can never tell with either/ how it will go/ or what you will do;/ generating excitement--/ a fever in the victim--/ pitcher, catcher, fielder, batter."
I bought If God Invented Baseball right around Opening Day. I knew I'd love this collection because Miller is one of my favorite poets. He's also the only one I've actually seen play ball. (Well, it was softball on the Commons Lawn at Bennington College, but that counts, right?)
In "The Knuckleball," Miller writes: "Every black man should be born/ with a big mitt./ How else can one catch the world/ that flutters in unpredictable ways." Great baseball poetry must first be great poetry, and I think Miller's new collection is. "The knuckleball is Bebop/ Don't be baffled by its strange beauty/ Just keep hitting it with your ears." --Robert Gray, contributing editor