Earth Day: Dig into a Good Book!
Earth Day--April 22--is a wonderful time to celebrate nature and consider how our actions affect the world. Commemorate the day with one of these compelling novels or nonfiction books.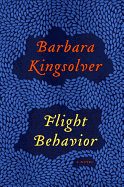 Flight Behavior (Harper Perennial, $16.99) by Barbara Kingsolver overlaps the personal challenges of a poor rural family with global environmental issues. Dellarobia, a wife and mother in Tennessee, discovers thousands of monarch butterflies in the valley behind the family's farm. The novel addresses how global warming changed the butterflies' behavior, along with the seldom-heard perspective of families living in poverty.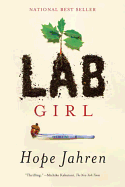 Hope Jahren is a botanist with a love of plants. Her memoir, Lab Girl (Vintage, $16), tells "the story of how my science is done with both the heart and the hands." This entertaining and engrossing book combines stories about Hope's work with accounts of her life since childhood, including some serious challenges. Sometimes laugh-out-loud funny and sometimes moving, Jahren's beautifully written book will make you want to go dig in your garden.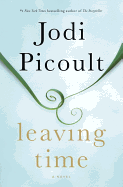 Jodi Picoult's compelling novel Leaving Time (Ballantine, $16) is a mother-daughter story that also delves into the plight of elephants, with fascinating information on their lives and the way they grieve. Thirteen-year old Jenna doesn't remember much about her mother, who disappeared 10 years ago, but she is determined to find her. Chapters alternate between her investigation and her mother's journals of her work with elephants, in Africa and at a sanctuary in New England.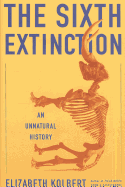 The 2015 winner of the Pulitzer Prize for Nonfiction, The Sixth Extinction: An Unnatural History (Picador, $17) by Elizabeth Kolbert, is an engaging account of five mass extinctions that have occurred on Earth and the sixth one that scientists say is happening now. Kolbert clearly explains these unfamiliar ideas, showing how scientists came to recognize the role of mass extinctions and the growing evidence of the severity of the current one. --Suzan L. Jackson, freelance writer and blogger at Book By Book