Children's Book Week: Almost 100!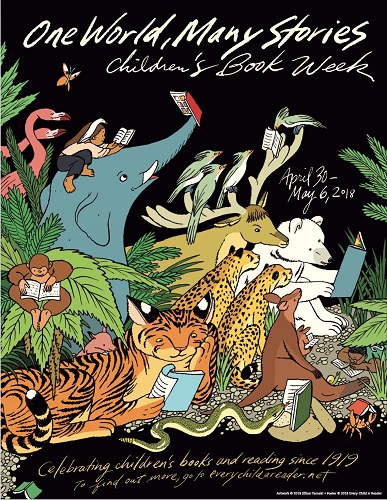 The 99th Children's Book Week begins in just a few days, starting Monday, April 30 and continuing through Sunday, May 6. This year's official poster is illustrated by Jillian Tamaki and inspired by the 2018 slogan, "One World, Many Stories," and there are exclusive bookmarks by children's book illustrators Sophie Blackall, Vashti Harrison, Don Tate, Leo Espinosa and Felicita Sala. Here's a look at some awesome works by the above illustrators to get you in the CBW spirit.

Jillian Tamaki illustrated Kate Beasley's middle grade debut, Gertie's Leap to Greatness, in which Gertie vows to be the best fifth-grader ever to prove to the mom who abandoned her that she is special.

In Sophie Blackall's The Baby Tree, words and pictures remain firmly planted in the boy narrator's consciousness as he attempts to understand the impending arrival of a new sibling.

Little Leaders: Bold Women in Black History originally began as Vashti Harrison's social media project during Black History Month and highlights courageous African American women who broke new ground by following their dreams.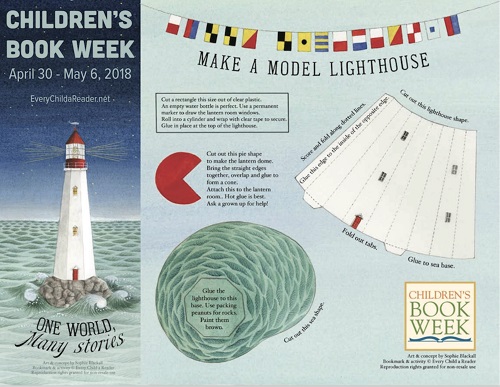 Don Tate's Strong as Sandow: How Eugen Sandow Became the Strongest Man on Earth is an honest and entertaining biography of Friedrich Wilhelm Müller/Eugen Sandow, a man once considered "the most perfect male specimen alive."

Illustrator Leo Espinosa brought Junot Díaz's first children's book, Islandborn, to brilliant life, blending the fantastical and true in a story of a young Dominican-American girl's first home in the Caribbean.

Felicita Sala illustrated Anne Renaud's deliciously funny take on the legend of George Crum, often credited with the invention of the potato chip, in Mr. Crum's Potato Predicament.

There is also an original Children's Book Week Comic that can be downloaded here, and the Children's and Teen Choice Book Award voting has already begun! Vote for your favorites here. --Siân Gaetano, children's and YA editor, Shelf Awareness