Some Friends of Dorothy
How exciting it was to learn in April that Andrew Sean Greer's novel of comic brilliance Less won the Pulitzer Prize! With its thoughtful, unassuming hero and sweet, understated romance, there is everything to love about Less. It's timely, too, now that it's out in paperback (Back Bay, $15.99), making it perfect for beach reading or your Pride Month book club.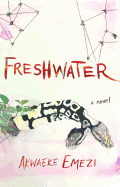 There are a lot of excellent, prize-worthy books coming from LGBTQ writers these days, and I love pointing people toward them!
Freshwater
by Akwaeke Emezi (Grove, $25.99) is a potent coming-of-age novel unlike anything I've read before. Difficult to describe, it's one you have to read to believe.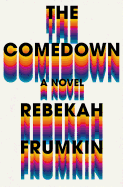 The Comedown
by Rebekah Frumkin (Holt, $27), on the other hand, is firmly planted in stark history from the late 20th century. It follows decades of hope and hopelessness in the lives of two Ohio families, for what we described in our review as "a talented debut from a novelist with a sharp eye."
Another first novel with some well-earned praise is Chelsey Johnson's
Stray City
(Custom House, $25.99). Set in Portland, Ore., and brimming with candid reflection, this one turns the idea of gaily ever after on its head. What happens when a die-hard lesbian falls into an affair with a man? Well, let's just say it's complicated.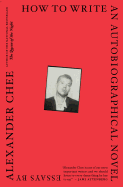 But it's not all fiction! The title to Alexander Chee's essay collection,
How to Write an Autobiographical Novel
(Mariner, $15.99), may give you pause, but don't miss this book. Reflecting on his formative years and his journey toward becoming a powerful voice in literature, Chee champions the process of writing fiction "because the ways you are human are not always visible to yourself."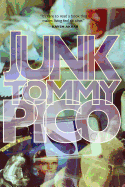 And if you want a break from prose altogether,
Junk
by Tommy Pico (Tin House, $15.95) is a book-length poem about love and heartbreak but in "a stream-of-consciousness style that recalls the generation-defining mythos of Allen Ginsberg's
Howl
," our review declares.
There are of course scores more, but this list will set you on the right track! --Dave Wheeler, associate editor, Shelf Awareness