Build Your Cookbook Shelf: Kitchen Tools
I own only one kitchen "unitasker," as Alton Brown dismissively refers to kitchen tools with a single purpose: a cherry pitter. (Really, if you've ever tried to pit a batch of fresh cherries without one, you'll quickly see why they're a necessity.) I'd rather save my pennies for a quality version of a kitchen tool I know I can use again and again, in any number of ways.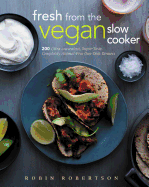 My slow cooker gets a ton of use for every meal imaginable, but it's especially in rotation in fall and winter. For cuisine-specific cookbooks for slow cookers, try
Fresh from the Vegan Slow Cooker
(Harvard Common Press, $16.95) by Robin Robertson, which offers 200 vegan recipes, or
The New Indian Slow Cooker
(Ten Speed Press, $19.99), in which author Neela Paniz offers slow-cooker recipes for traditional and nontraditional Indian dishes.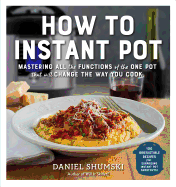 Not to be outdone, pressure cookers like the Instant Pot are starting to rival the slow cooker for kitchen popularity--and there are cookbooks to educate and inspire any new (or old) pressure cooker owner, too. Most notable is
How to Instant Pot
(Workman, $16.95), which promises to teach home cooks how to use this innovative device not only to pressure cook, but to slow cook, steam and even make rice or yogurt.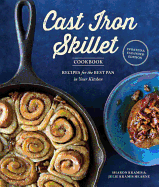 It's not just about fancy technological gadgets in the kitchen, though. Something as simple as a casserole dish can be inspiring in the right hands, as evidenced by
The 8x8 Cookbook
(Burnt Cheese Press, $24.95). In it, author Kathy Strahs breaks out of the brownie mold with a series of "square meals" for family dinners and desserts alike. Cast-iron pans offer even more flexibility, functioning on the stove, open fire or in an oven.
The Cast Iron Skillet Cookbook
(Sasquatch, $19.95) elaborates on the many benefits of cast iron, from browning to changing the texture of baked goods, and the team behind
Cook's Country
magazine has collected its favorite cast-iron recipes in Sharon Kramis's
Cook It in Cast Iron
(America's Test Kitchen, $26.95). --
Kerry McHugh
, blogger at
Entomology of a Bookworm