Go Norse
Norse mythology and history are having something of a cultural moment. From hit TV shows such as
Vikings
to the enormously successful video game
God of War
, Scandinavian culture has been finding a larger place in the popular imagination. In the literary world, Neil Gaiman's
Norse Mythology
(Norton, $15.95) offers an approachable introduction for children and adults to Thor, Odin, Loki and many more legendary characters who--believe it or not--are far more interesting than their counterparts from the Marvel movies. Gaiman's appreciation for Norse mythology has been apparent in many of his books, especially in the beloved
American Gods
(Morrow, $19.99), and here he turns his enthusiasm and storytelling abilities to the dark, weird myths that inspired characters like Mr. Wednesday.
In historical fiction, I would recommend Linnea Hartsuyker's
The Half-Drowned King
(Harper, $15.95), the first book in an ambitious trilogy about Viking-era Norway, and
Bernard Cornwell
's Saxon Chronicles (HarperCollins), an extensive series about the ninth-century Viking invasion of what would become England.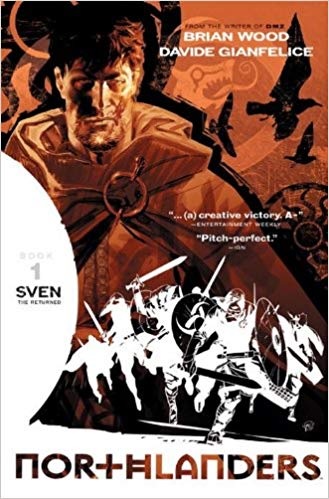 Some of the best historical fiction about the Norse can be found in comics and manga, from Brian Wood's epic
Northlanders
(Vertigo, $16.95) to Makoto Yukimura's
Vinland Saga
(Kodansha, $19.99).
Northlanders
is best approached as a series of short stories or novellas in settings as diverse as the Orkney Islands and Iceland, often focusing on the colonizing efforts of the far-travelling Norse. Illustrated by a number of personal favorites including Fiona Staples and Becky Cloonan,
Northlanders
is not to be missed.
Vinland Saga
is a lengthy, winding story eventually concerned with Viking efforts to settle in North America. Yukimura tells a well-researched story rich in visual detail. It's wonderful to see Norse culture celebrated in so many different mediums by so many talented authors, and to have simplistic depictions of Viking barbarians replaced by a more nuanced picture. --
Hank Stephenson
, bookseller, Flyleaf Books, Chapel Hill, N.C.