Before There Was Stonewall
The half-century anniversary of the 1969 Stonewall riots this year drew much fanfare to the significance of that historical moment. It's undeniably encouraging to see the strides made since and, perhaps counterintuitively, continues to pique my curiosity for what came beforehand.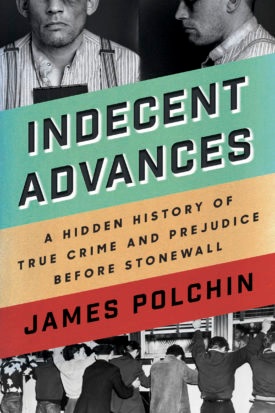 One book I have found indispensable this summer has been Indecent Advances: A Hidden History of True Crime and Prejudice Before Stonewall (Counterpoint, $26) by James Polchin. Extrapolating from news clippings from the early 20th century, Polchin reads between the lines of reportage, teasing out the homosexual implications of certain stories of violent crime. In many of these cases, two unrelated men check into a hotel, but only one checks out. Perhaps more chilling is the way each defendant leans into "gay panic" as motivation--fearful self-defense when faced with "improper advances." Polchin shows how lawyers and newspapers approached these trials with overt and lurid bias, implicating victims in their own deaths. As a result, such defense strategies became viable, and gay men became easy targets for more violence.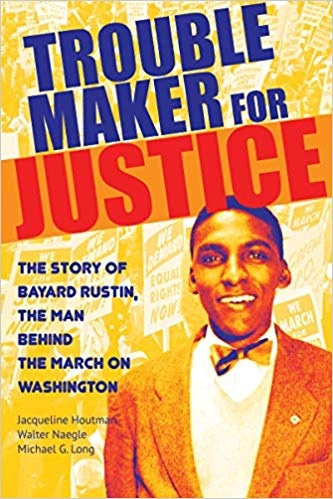 Further illumination of this time period is found in Troublemaker for Justice ($13.95) by Jacqueline Houtman, Walter Naegle and Michael G. Long. It's a slim biography of Bayard Rustin, who inspired Dr. Martin Luther King Jr. toward nonviolent resistance during the civil rights era. The first YA book from San Francisco publisher City Lights, Troublemaker is an excellent introduction to the gay black Quaker called "Mr. March-on-Washington himself" by friends and undercut by opponents for his sexual orientation. When South Carolina Senator Strom Thurmond sought to derail the March, he targeted Rustin as a pervert. Philip Randolph, though, defended his friend and co-activist with a declaration of utter confidence in Rustin's "character, integrity, and extraordinary ability."
The history of social (in)justice runs deep, and these two books are tremendous additions to that legacy. --Dave Wheeler, associate editor, Shelf Awareness