Female Excellence
As we near the end of Women's History Month, let's take (another) moment to appreciate some of the truly excellent work women do. Here, across genres and age-groups, we have examples of incredible women writing, illustrating, photographing and exploring the universe.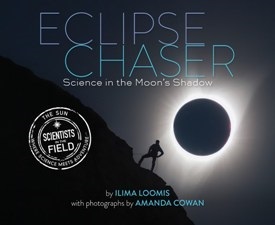 Solar physicist Shadia Habbal travels the world to study the sun's corona. In Eclipse Chaser: Science in the Moon's Shadow (Houghton Mifflin Harcourt, $18.99, ages 10-12) by Ilima Loomis, with photographs by Amanda Cowan, readers follow Habbal and her team of scientists in the United States as they prepare for the 2017 eclipse. Budding astronomers should find much to enjoy in these pages, and the Eclipse Chaser herself is likely to light a spark of interest in others as well.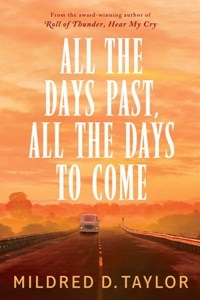 Newbery Award-winner Mildred D. Taylor concludes the Logan family saga in All the Days Past, All the Days to Come (Viking, $19.99, ages 12-up), a decades-spanning epic of self-discovery set against the backdrop of the U.S. civil rights movement. Taylor portrays coming-of-age as a lifelong process as Cassie faces discrimination, sexual harassment, pressure from her family and threats to her loved ones' lives. Teen readers and adults who fondly recall the Logans will appreciate the mature themes, as well as Taylor's great gift for writing about ordinary people in extraordinary times.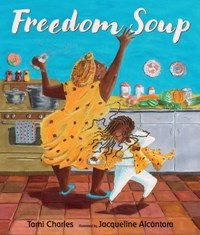 In Tami Charles and Jacqueline Alcántara's Freedom Soup (Candlewick, $16.99, ages 5-9), a granddaughter and grandmother create a traditional Haitian meal together, combining history and delicious food. The two prepare Freedom Soup, a stew made to celebrate the new year in most Haitian households. As Ti Gran instructs Belle on what ingredients to slide into the pot, she explains the origins of the soup, which doubles as the history of Haitian independence from colonialism and slavery. Charles's text is just as celebratory as Alcántara's images.
--Siân Gaetano, children's and YA editor, Shelf Awareness