When Rerouting Leads to Unanticipated Reading Obsession
Last month I considered the art of "rerouting"--those wonderful moments when a book sends you off in unexpected new reading directions. One of those journeys was launched by Adam Johnson's novel The Orphan Master's Son, which sent me to Barbara Demick's nonfiction work Nothing to Envy: Ordinary Lives in North Korea.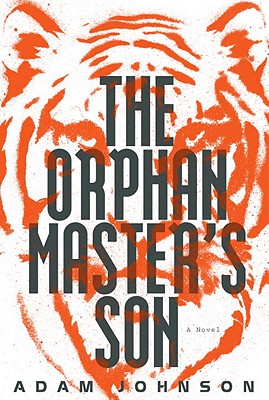 But sometimes rerouting turns into full-blown, unanticipated obsession. Now I'm reading The Cleanest Race: How North Koreans See Themselves and Why It Matters, in which B.R. Myers writes that "experts continue to describe North Korea as 'puzzling,' 'baffling,' a 'mystery'--and no wonder. Hard facts cannot be put to proper use unless one first acquires information of a very different nature."
Reading is a way--my way--to seek information of a different nature. After Eating with the Enemy: How I Waged Peace with North Korea from My BBQ Shack in Hackensack by Robert Egan and Kurt Pitzer, I moved on to Escape from Camp 14: One Man's Remarkable Odyssey from North Korea to Freedom in the West by Blaine Harden. Now Victor Cha's The Impossible State: North Korea, Past and Future is at the top of my to-be-read list.
Fiction also continues to play its valuable role in the quest. All Woman and Springtime by Brandon Jones offers a haunting portrayal of young North Korean women caught in a sex trafficking ring. A Corpse in the Koryo by James Church features Inspector O, a DRPK cross between Arkady Renko and Humphrey Bogart whose noirish wiseguy 'tude, while entertaining, also seems like an ongoing death wish under the circumstances.
Each book opens the curtain just a bit. Do I understand more than I did before my unanticipated obsession kicked in? Perhaps. Do I understand North Korea? Of course not. All I can do is keep reading. --Robert Gray, contributing editor, Shelf Awareness