Winter Is for Soups
One exquisite pleasure I have in the gloom of winter is simmering a big pot of soup on the stove. What satisfies the body as deeply as a flavorful, well-balanced broth?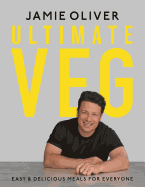 On the simpler end of the spectrum is Jamie Oliver's Super Comforting Veggie Gumbo, a recipe found in Ultimate Veg (Flatiron, $35). This book is so handy for anyone looking to cook hearty vegetarian and vegan dishes, and this gumbo offers home chefs a springboard into bigger and broader flavors. Building from a loose roux with onion, celery and bell pepper, Oliver tosses in chickpeas and okra, but suggests any variety of seasonal vegetables as well. I stirred in some pumpkin back in the fall; more recently, scallops!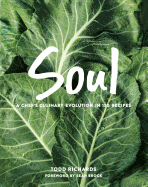 Todd Richards's Collard Greens Ramen from Soul (Southern Living, $35) is another favorite, and requires only a little more effort than the gumbo. Beginning with his recipe for collards, stewed for a couple hours with smoked ham hocks and bourbon, the transformation into mouthwatering bowl of ramen takes little more than hard-boiling some eggs, cooking the noodles and garnishing with scallions, sesame seeds and soy sauce. Once, I traded in the ham hocks for smoked turkey tails; how's that for seasonal flair?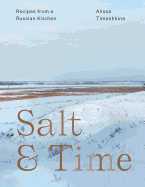 The most involved soup I love is Alissa Timoshkina's magnificent, if iconoclastic, Borsch recipe in Salt & Time (Interlink, $35). I know it sounds extreme, but it is absolutely worth making the broth a day in advance and letting it steep in the fridge overnight. It's an incredible blend of beet, sauerkraut, fennel and dill flavors, further enhanced by fresh veggies roasted just before dinnertime: beets drizzled in pomegranate molasses, kidney beans dusted with smoked paprika, red onions and bell pepper. Top each steaming bowl with sour cream and fresh herbs.
My tummy grumbles just thinking about it! --Dave Wheeler, associate editor, Shelf Awareness