True Stories with Staying Power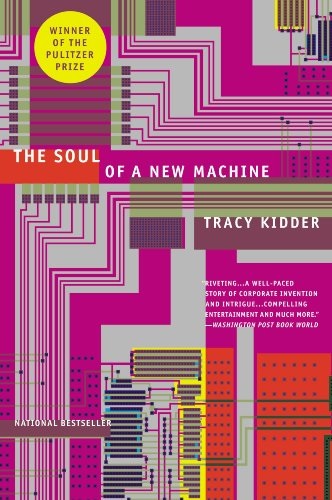 When Tracy Kidder won the Pulitzer Prize and National Book Award in 1982 for The Soul of a New Machine, he was launched on a career that now spans nearly four decades, featuring books about an assortment of fascinating people. These three are my favorites from an impressive body of work.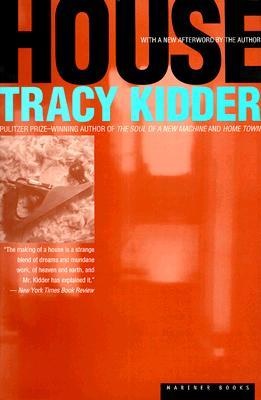 In House (Mariner, $18.99), Kidder embedded himself with Judith and Jonathan Souweine, a young couple from Amherst, Mass., as they embarked on the construction of their first house with a small company of unconventional craftsmen whimsically named Apple Corps. From negotiating the contract to the dwelling's completion, Kidder provides a comprehensive account of the pleasures and pains of the undertaking that's as intimate as it is informative.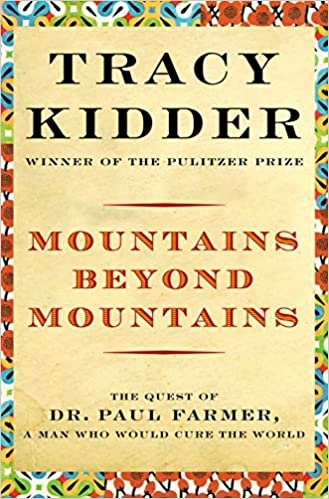 Mountains Beyond Mountains: The Quest of Dr. Paul Farmer, a Man Who Would Cure the World (Random House, $18) is Kidder's profile of the founder of Partners in Health, a physician and anthropologist who's devoted his life to fighting tuberculosis and AIDS in impoverished countries like Haiti. Over the course of a year, Kidder follows Farmer from his base in Boston on exhausting trips to Cuba, Siberia and elsewhere, exploring the values that fuel his relentless commitment to public health, and revealing how this talented and driven man surmounts the obstacles that stand between him and his lofty goals.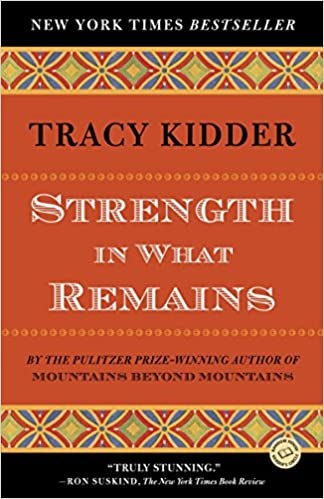 The life Kidder describes in Strength in What Remains: A Journey of Remembrance and Forgiveness (Random House, $18) would seem almost impossible to believe were it not for its author's scrupulous reputation for accuracy. Deo is a young man who flees the genocidal terror of his native Burundi, arriving in New York in 1994 with $200 to his name, and eventually graduates from Dartmouth Medical School. Kidder's description of his subject's return to Burundi to establish a clinic recounts an inspiring journey of memory and reconciliation. --Harvey Freedenberg, freelance reviewer