Week of Friday, April 29, 2022
In this issue, we review The Last Mapmaker, a fantasy adventure about a young apprentice who sails off the edge of the map, from Newbery Honor author Christina Soontornvat; T. Kingfisher's Nettle & Bone pits an underdog princess and a party of adventurers against an evil prince and powerful enchantments; in Things You May Find Hidden in My Ear: Poems from Gaza, Mosab Abu Toha harnesses the raw power of words and imagery to expose the realities of living in a city under siege; plus much more.
In the Writer's Life, Katharine Gregorio speaks of her discovery that her great-aunt was a Cold War spy, leading to The Double Life of Katharine Clark.
The Best Books This Week
Fiction
Rouge Street: Three Novellas
by Shuang Xuetao, transl. by Jeremy Tiang
The three novellas in Rouge Street, Shuang Xuetao's prodigious English-language debut, feature multilayered voices revealing intricate perspectives that result in gloriously gratifying rewards. Booker Prize finalist Madeleine Thien introduces Shuang's enigmatic work, contextualizing his fiction, which "teeter[s] on a fulcrum between past and future," between Mao's China and the country's global rise. Award-winning writer/translator Jeremy Tiang follows with a detailed explication of the title's origin--a reference to Yanfen Street, Shuang's childhood neighborhood in the northeastern Chinese city of Shenyang. Shuang recalls his early home "as a run-down place of dirt roads and dingy houses," populated with neighbors who were "thieves, swindlers, con artists, drunkards, and gamblers."
That milieu is exactly the setting of all three stories, beginning with "The Aeronaut," which follows the interconnected Gao Likuan and Li Zhengdao families throughout the decades. "Bright Hall" is another multi-faceted narrative, about a sculptor robbed of his middle fingers to prevent him from creating another "reactionary clay statue"; a boy sent to live with an aunt and cousin he's never met; and a bully being raised by his grandmother, who never gives up hope of finding the mother who abandoned him: these threads intertwine at the bottom of a frozen lake. Finally, seven voices relay the events of "Moses on the Plain," which involves the murders of five taxi drivers in a single month in 1995.
Shuang's crisp, unadorned sentences might seem to contrast his fantastical twists and turns, but that irresistible combination is waiting to be discovered by lucky new audiences. --Terry Hong, Smithsonian BookDragon
Metropolitan, $26.99, hardcover, 240p., 9781250835871
Lucky Turtle
by Bill Roorbach
A story of love and heartbreak in a world of breathtaking splendor and deep injustice, Bill Roorbach's Lucky Turtle is a novel of perseverance, brimming with entertaining dialogue and rich details of the flora and fauna of the West.
Sixteen-year-old Cindra, a "fresh delinquent" from suburban Boston, faces a minimum of two years of "voluntary enrollment" at Camp Challenge in the town of Elk Creek, Mont. Montana enthralls Cindra, who anticipates an adventure: "the view opened up to at least eternity." Behind the barbed-wire fence, she fixates on Lucky, an inscrutable but courteous staffer with "diamond toughness." Cindra sees Lucky, who is reputedly Crow, as "a box of broken crayons to draw a new life with, his quietude a thick pad of good paper." Mutual attraction sparks romance, and soon they escape from the Camp. As told in Cindra's voice, the flight into the Montana hills, which Lucky skillfully navigates, is tense with the threat of discovery. It is also joyful as they share their hidden home, Far Turtle Wilderness. Months of surviving on young love and hunting and foraging feel doomed. Yet Lucky's Auntie Maria, characteristically "full of visions," predicts a baby. He "will be a man one day and come back here to see me."
As unlikely as it is that the "splendid isolation inside each other's hearts" will survive, Roorbach (The Girl of the Lake) sustains hope through the ensuing decades. Cindra lives a desolate suburban life with no word of Lucky, though their brilliant son has unwavering faith that he's alive. Readers also remain optimistic, following these sympathetic characters to an ultimately happy ending. --Cheryl McKeon, Book House of Stuyvesant Plaza, Albany, N.Y.
Algonquin, $27.95, hardcover, 416p., 9781643750972
Girl
by Camille Laurens, transl. by Adriana Hunter
Girl, by award-winning French novelist Camille Laurens (Little Dancer Aged Fourteen), offers a lyrical and perceptive portrait of a woman growing up in a society that undervalues and overlooks girls. From the moment Laurence Barraqué was born in 1959, her life has been defined by the first words she hears: "It's a girl." Her parents, who wanted a son but ended up with two daughters, raise her under a shadow of disappointment, while Laurence puzzles through girlhood and puberty, attempting to understand her sexuality, her worth and herself in relation to men. But when she becomes a mother to a daughter in the 1990s, Laurence wants to raise her to think differently about what it means to be a girl--if she can only figure out how to do that.
Girl, quiet and meditative, focuses its unwavering attention on Laurence's internal life. Despite the deeply personal core of the text, translated by Adriana Hunter, Laurens manages to remove too much sentimentality, keeping her exploration of a female experience in a sexist society as clear-eyed as possible. Nevertheless, Laurens's language, as subtle as it is poignant, takes center stage in the novel, sweeping readers along 40 years of Laurence's life as if on a wave. And though Laurence's experiences are meant, in some ways, to be representative of those of a generation of middle-class white women, the intimacy of her first-person narration and the thoughtful details with which Laurens crafts her life allows readers to understand that the "girl" represents much more than one word can convey. --Alice Martin, freelance writer and editor
Other Press, $16.99, paperback, 256p., 9781635421019
When We Fell Apart
by Soon Wiley
Soon Wiley's searing debut, When We Fell Apart, deftly reveals in alternating chapters an abruptly truncated love story. Min Ford, a biracial Korean American, is a Samsung cultural specialist who has lived for three years in Seoul. Kim Yu-jin is in her final year at elite Ewha University. Theirs is a happy relationship, albeit a temporary one. Neither expected their union would "go beyond his time in Seoul or her graduating from university." After 10 months together, Yu-jin is dead, allegedly by suicide.
Min's narrative arc progresses in the present day as he denies someone so strong could kill herself, that he could be so unaware, setting in motion an intense three-month search for answers. Yu-jin's story begins at the end of high school, when she was laser-focused on escaping her demanding parents and insular hometown to reinvent herself in Seoul. While shrinking the temporal gap chapter by chapter, Wiley seamlessly exposes Yu-jin's immediate circle: vibrant So-ra, inseparable best friend since freshman year; wealthy Misaki, Yu-jin and So-ra's third-wheel roommate; and Yu-jin's father, now national Minister of Defense, whose impossible expectations loom.
Wiley--who, like Min, has a white father and Korean mother--brilliantly and achingly confronts all the ways his characters struggle to connect and to be whole: Min, who "never felt wholly American... [and] hoped to find some sense of belonging" in Seoul; Yu-jin, So-ra and Misaki each struggle to be their own selves. That search for ethnic, historic, familial and sexual identities, seemingly so elusive for adults coming of age, propels Wiley's untethered characters in diverse directions. Some are delusional; some, liberating; and one proves tragically fatal. --Terry Hong, Smithsonian BookDragon
Dutton, $27, hardcover, 368p., 9780593185148
Finding Grace
by Janis Thomas
In the intriguing thriller Finding Grace, the seventh novel from Janis Thomas (What Remains True), the uneasy reunion of an estranged mother and daughter evolves into a cross-country road trip. The journey, fueled by a paranormal undercurrent, reveals the choices each woman has made that have shaped their personalities.
By her own admission, Grace Daniels was not a good mother to her daughter, Louise, whom she hasn't seen in five years. Unstable Grace would disappear for weeks, even months at a time, during Louise's childhood, including abandoning her at a Mexican restaurant when she was six years old. Louise, now age 33, works as a bartender, lives a spartan life in a tiny New York apartment and avoids long-term relationships.
Louise learns her mother is in New York when Bellevue Hospital informs her that Grace has been admitted; she had been found dressed in only her underwear, singing to herself on the George Washington Bridge. The psychiatrists want to commit Grace permanently. Against her better judgment, Louise has Grace discharged, giving in to her mother's demands that they drive to California to rescue a girl Grace insists in in danger, 12-year-old Melanie.
Finding Grace smoothly incorporates the perspectives of Louise and Grace, and of Melanie, whose life with her fourth set of foster parents is unraveling in alarming ways. The contentious trip becomes a poignant meeting of the minds as resentful Louise and manipulative Grace learn secrets about each other. The quest to help Melanie grows into an emotional search for themselves. --Oline H. Cogdill, freelance reviewer
Blackstone Publishing, $28.99, hardcover, 328p., 9781799921417
One of Us Is Dead
by Jeneva Rose
Shannon is over 40 and recently divorced--in other words, just about the worst thing a person can be in the wealthy Georgia suburb of Buckhead. One of Us Is Dead, a fast-paced, melodramatic thriller from Jeneva Rose (The Perfect Marriage), follows Shannon and four other women--Karen, Olivia, Crystal and Jenny--as they vie for money and power and cling desperately to the vestiges of youth in their gilded corner of the world. Olivia, who doesn't care who she hurts or humiliates as long as her fortune and influence are trending upward, is the most devious and sociopathic of them all. Jenny is at the center of every conflict; she owns an exclusive salon where Buckhead women gather to be trimmed, waxed, buffed and polished--while exchanging catty gossip, of course. Because of her intimate role in these women's lives, Jenny knows all of their secrets. It's a superpower that might help her--if it doesn't kill her first.
The characters in this thriller, even the comparatively down-to-earth ones, are not particularly likable, but they are not supposed to be. Reading this novel feels like sitting in the high school lunchroom, waiting for a fight to erupt at the popular girls' table: seeing any one of them get swiped across the face by another's perfectly manicured claws would feel oddly satisfying. Characters who are worth rooting for eventually emerge, and a true villain becomes apparent. But the most enjoyable part of this witty and gripping whodunnit is taking a brief mental vacation into a world where appearances rule but nothing is what it seems. --Angela Lutz, freelance reviewer
Blackstone Publishing, $28.99, hardcover, 318p., 9798200706846
Science Fiction & Fantasy
Nettle & Bone
by T. Kingfisher
Fantasy novelist and cult favorite T. Kingfisher (The Hollow Places; The Twisted Ones) pits an underdog princess and a quirky party of adventurers against an evil prince and powerful enchantments in the clever and bold-hearted fairy tale Nettle & Bone.
For Princess Marra's eldest sister, Damia, marriage to a prince ends in her death. Marra's middle sister, Kania, marries the prince next so as to appease the larger kingdom, while Marra leads a contented life of service in a convent. She then learns that the prince had murdered Damia and now abuses Kania, who cannot escape the situation without placing their smaller kingdom in danger of reprisal. "She is riding a dragon," says their mother, "and all of us... are riding along with her." Against all odds, Marra sets out on a quest to kill the prince before he destroys Kania and makes Marra his next victim. Her party consists of a witch who speaks with the dead, an exiled knight, her estranged fairy godmother, an adorable dog made of bones, and a chicken who may be inhabited by a demon. Braving impossible tasks, goblin markets and cursed puppets, the group battles for the fate of a sister, a nation and their own futures.
Marra's hard-fought journey from third-string princess to hero will delight fantasy readers. Kingfisher's signature offbeat humor remains as entertaining as ever, and her treatment of domestic abuse is filled with compassion and dignity. This rollicking feminist fairy tale is filled with redemption, community and courage, its dark passages the road to a satisfyingly uplifting endgame. --Jaclyn Fulwood, blogger at Infinite Reads
Tor, $25.99, hardcover, 256p., 9781250244048
Part of Your World
by Abby Jimenez
Abby Jimenez (The Happy Ever After Playlist) brings readers another irresistible story in Part of Your World, displaying her knack for ably blending hilarious moments with darker themes. This incredible romance novel manages to weave into its plot difficult personal circumstances as well as a pig named Kevin Bacon.
Alexis Montgomery is one of those Montgomerys. She became a doctor because her parents and grandparents were surgeons and part of the upper echelon of Minneapolis society. But some car trouble leads Alexis to the small town of Wakan and the surprising discovery of Daniel Grant. Daniel runs a bed-and-breakfast and essentially holds Wakan together. Alexis finds herself irresistibly drawn to him, repeatedly making the drive out from Minneapolis. Not only is Daniel a country boy--her parents would profoundly disapprove--but he's also nine years younger than Alexis. Daniel has a whole town relying on him; Alexis has a hospital and her family depending on her. Neither of them wants to disappoint anyone, yet they long to be together. Can they be a significant part of each other's worlds?
Heartfelt and poignant, Part of Your World is the perfect combination of comedic romance and depth. The characters have a fair amount of trauma in their pasts, and Jimenez expertly navigates tricky emotional waters. She adds levity with livestock and dogs and meals gone awry along the way. Fans of Emily Henry or Casey McQuiston are sure to love Abby Jimenez. --Jessica Howard, freelance book reviewer
Forever, $15.99, paperback, 400p., 9781538704370
The Last Days of the Dinosaurs: An Asteroid, Extinction, and the Beginning of Our World
by Riley Black
In The Last Days of the Dinosaurs: An Asteroid, Extinction, and the Beginning of Our World, Riley Black (Deep Time) translates scientific knowledge of the mass extinction that ended the Age of Dinosaurs into a narrative account of death, survival and rebirth. Black takes readers, through a combination of scientific extrapolation and imagination, into the day-to-day lives of enormous, now-legendary animals, such as the Tyrannosaurus rex, creating an evocative portrait of life in the Late Cretaceous period. When the asteroid hits Earth, The Last Days of the Dinosaurs becomes more like a disaster movie, recounting in hellish detail a calamity "as immediate and horrific as a bullet wound." But Black is even more interested in the comparatively neglected story of what happened next--how life survived eventually to mount an impressive comeback, repopulating the planet and paving the way for the Age of Mammals.
The Last Days of the Dinosaurs is in many ways a celebration of the smaller, scrappier animals and plants that were able to survive the impact and the devastating years-long winter that followed. These organisms might lack the size and majesty of the Triceratops horridus, but that doesn't make their survival and eventual flourishing any less dramatic. One of the keys to the book's success is Black's willingness to narrate events from the animals' perspectives, which allows readers to conceptualize both the scale of the disaster and the luck and ingenuity that allowed species to survive. The book also succeeds by lending immediacy and an admirable narrative sweep to scientific information. --Hank Stephenson, manuscript reader, the Sun magazine
St. Martin's Press, $28.99, hardcover, 304p., 9781250271044
Things You May Find Hidden in My Ear: Poems from Gaza
by Mosab Abu Toha
In Things You May Find Hidden in My Ear: Poems from Gaza, the sensational young Palestinian poet Mosab Abu Toha deftly harnesses the raw power of words and imagery to expose the cruel and often absurd realities of sustaining life in a city under siege. Abu Toha, who reflects on his family's prolonged statelessness, is a literary warrior for whom crafting poetry is an act of resistance against the occupying power.
Poems, such as "Palestine A-Z," chronicle the contradictions inherent in the poet's daily existence, in which beauty, hope and destruction coexist, and the simple act of making tea can take a bizarre turn when the stove is destroyed by a missile attack ("Olympic Hopscotch Leap"). In the title poem, he asks the doctor treating his wounds to remove the buzzing of drones from his damaged ear, while preserving the sound of his mother's voice, birdsong and his favorite poetry. A soulful longing to meet his late grandfather and visit the family's ancestral home, a place that no longer exists, infuses much of Abu Toha's work.
Born in a refugee camp like his father before him, Abu Toha has devoted his career to the written word and is the founder of an English-language library in Gaza, the first of its kind. His debut poetry collection offers emotionally frank vignettes as well as an extended interview conducted by Ammiel Alcalay. The poetry cracks open a window to the stark realities of life for Gaza's struggling residents, with Abu Toha serving as a gentle yet insistent messenger who whispers: look, see our wounds, they are real. --Shahina Piyarali, reviewer
City Lights, $15.95, paperback, 144p., 9780872868601
Second Place
by Rachel Cusk
With her Outline trilogy (Transit; Kudos), Rachel Cusk confirmed her status as a thoughtful, provocative novelist, one that appears even more secure with the publication of Second Place, a psychological novel that's a serious exploration of themes that include female identity and the meaning of art.
The titular location refers to a cottage the narrator, identified only as M, and her second husband, Tony, have built on reclaimed wasteland adjacent the isolated coastal marsh where they live. Her plan is to use the dwelling as a home for "the higher things... that I had come to care about one way or another in my life." To further that goal, M impetuously decides to extend an invitation to an artist named L, whose work, she says, "picked me up off the street and put me on the path to a different understanding of life." There's nothing casual about M's invitation. A writer whose own output has been modest, she's dogged by a lifelong identity crisis. After L initially accepts, and then rejects M's hospitality, he arrives with Brett, a much younger woman whose relationship to him is ambiguous.
Cusk meticulously charts the rising tension between L and M as the two come into a conflict that L seems to have sought from the beginning, and that involves a shocking amount of asymmetric psychological warfare. Cusk is a patient, elegant writer, in some respects like her creation M, who admits she needs to "get at the truth of a thing and dig and dig until it is dragged painfully to light." Second Place is the admirable product of that determination. --Harvey Freedenberg, freelance reviewer
Picador, $17, paperback, 192p., 9781250838681
The Last Mapmaker
by Christina Soontornvat
A gutsy young apprentice sails off the edge of the map in this bold, high-stakes fantasy adventure from two-time Newbery Honor author Christina Soontornvat (A Wish in the Dark; All Thirteen).
In the Kingdom of Mangkon, generational wealth is a literal concept. Golden chain bracelets called lineals show how far back a person can trace their lineage, and the longer the lineal, the more opportunities and privilege go to the wearer. Children receive their lineals when they turn 13, but as 12-year-old Sai watches other kids begin to show off theirs, she dreads her upcoming birthday. In her Apprentice uniform, Sai can fool the higher classes into thinking she belongs, including her employer Paiyoon, Master Mapmaker of the Mangkon Royal Navy. In reality, "there was exactly one link to my past, and it certainly wasn't made of gold"--Sai's father is a small-time criminal, her background not prestigious enough to earn her a lineal. When Paiyoon receives a commission to serve as mapmaker on a royal expedition, Sai leaps at the chance to join him. But on the high seas, surprising alliances can form and betrayal may be inescapable.
Daring deeds and the shadow of destiny loom large in this Thai-inspired world, and Soontornvat strings a series of dangerous situations and narrow escapes close together throughout the story. The high action factor and hints at possible dragon appearances make The Last Mapmaker a solid bet to draw a middle-grade audience, and subtle themes of anti-imperialism and environmental preservation add an appealing social message. This bighearted, moving tale of finding one's place and living by a moral compass is eminently seaworthy and set in a rich, thoughtfully built world. --Jaclyn Fulwood, youth experience manager, Dayton Metro Library
Candlewick , $17.99, hardcover, 368p., ages 8-13, 9781536204957
Ready for Launch: An Astronaut's Lessons for Success on Earth
by Scott Kelly
Former U.S. Navy pilot and NASA astronaut Scott Kelly offers up sage advice from his numerous military experiences and command positions on the space shuttle Endeavour and the International Space Station (ISS). Kelly uses a sympathetic, conversational style to impart his words of wisdom to teens and tweens.
Kelly wasn't always an overachiever. In fact, he confesses to many failures throughout his life and says, "I believe that everyday human failures--if handled correctly--can be one of our greatest opportunities to learn, grow, and succeed." He relates his struggles learning to read (saying even his grandmother gave up on him), an experience in flight school that almost ended his flying career (and life) and a mistake on the ISS that could have prevented the resupply spacecraft from docking. Kelly also illustrates the ways he learned leadership lessons and the value of diversity, and he discusses the importance of admitting mistakes. Each chapter is full of smart lessons and enduring motivations such as, "Lead like a partner, not like a boss" and "Our differences become our strength when we allow ourselves to learn from each other."
Ready for Launch affords space enthusiasts a look at life in the space station; it also offers a role model for success and a blueprint for developing leadership styles. Readers from all walks of life will be able to take away nuggets of inspiration to envision their ambitions as realistic possibilities. --Jen Forbus, freelancer
Crown Books for Young Readers, $17.99, hardcover, 128p., ages 10-up, 9781524764326
Gone Dark
by Amanda Panitch
This absorbing survival story shows what could happen if the entire United States lost power.
Seventeen-year-old Zara grew up in a "self-sustaining home in the thick of the woods" in New York with her doomsday-prepping parents, until she and her mother fled to civilization in Los Angeles. So when a nationwide blackout occurs, survival tactics Zara learned earlier immediately kick in. Amid the ensuing chaos, the only person she can find is her best friend's brother, Gabe, and the two set out to find their families and travel cross-country to Zara's apocalypse-proof off-the-grid homestead. With supplies in short demand and the real reason she left the compound haunting her, the journey isn't easy, but Zara looks to her past to help pave a path for her future.
Gone Dark by Amanda Panitch (The Trouble with Good Ideas) is a complex look at mental and physical abuse, the treatment of marginalized people and the way it all manifests during a large-scale catastrophe. Zara's instincts are often in the form of her dad's admonishing voice in her head, telling her to be "ruthless" and that "survival is about the individual," but Panitch skillfully uses Zara's physical and emotional journey to show the importance of teamwork and that "it's okay not to be okay all the time." Panitch also deftly shines a light on what it's like for disadvantaged groups during a disastrous event with "safe" communities created by "men's rights" fanatics and chronically sick people left for dead. An all-too-real and enthralling novel. --Lana Barnes, freelance reviewer and proofreader
Margaret K. McElderry Books, $19.99, hardcover, 448p., ages 12-up, 9781534466319
The Writer's Life
Reading with... Katharine Gregorio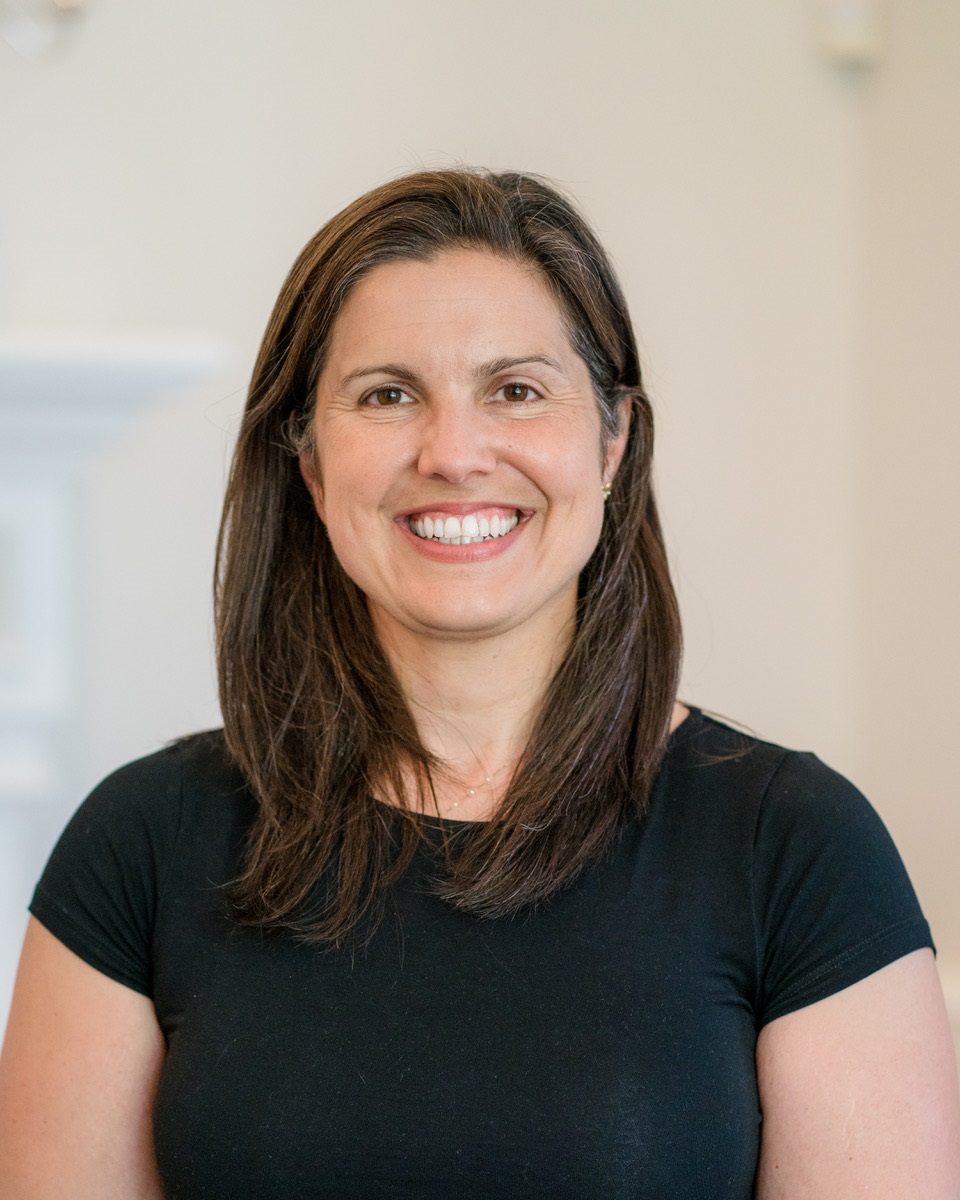 photo: Lacey Khiev
Katharine Gregorio was inspired to write The Double Life of Katharine Clark (Sourcebooks) when she uncovered a family secret about her great-aunt, who worked as a foreign correspondent in Europe at the height of the Cold War. Gregorio used what she learned earning degrees in history from Dartmouth College and international relations from the London School of Economics and Political Science in her quest to unravel the story, which was years in the making. She lives with her family in San Francisco.
Handsell readers your book in 25 words or less:
Would you risk your life for a friend? Correspondent Katharine Clark did. This thrilling Cold War adventure tells how this decision changed her and history.
On your nightstand now:
There are three: The Last Olympian by Rick Riordan, the last book in the Percy Jackson series. My son got me hooked on them, and we've been reading the series in parallel, comparing our impressions and thoughts about this amazing half-human, half-mythological adventure story. The Amazing Adventures of Kavalier & Clay by Michael Chabon. I found it while unpacking some boxes in the garage and have just started rereading this wonderful book. Hell of a Book by Jason Mott. I am almost done with this beautiful story. It is absolutely brilliant. I am in awe.
Favorite book when you were a child:
Am I allowed to say all of them? If I had to pick one, it would be the poetry of A.A. Milne found in Now We Are Six and When We Were Very Young. I loved the content and rhythm of the poems, which my mother made richer with different voices, emphasis and volumes. Some of my favorite poems were and still are "Disobedience," "Buckingham Palace" and "King John's Christmas."
Your top five authors:
Hard to answer this one, as there are so many. The authors whose works I've read completely and who I most often recommend to others are: Evelyn Waugh, Nikolai Gogol, Jane Austen, F. Scott Fitzgerald, Milan Kundera.
Book you've faked reading:
I honestly can't think of one. When I was younger, I forced myself to finish every book, even if I disliked it. Now I am much more protective of my time; I have no problem adding something to a DNF pile. My philosophy is there are too many books to enjoy in the world to bother with ones that don't sing to you.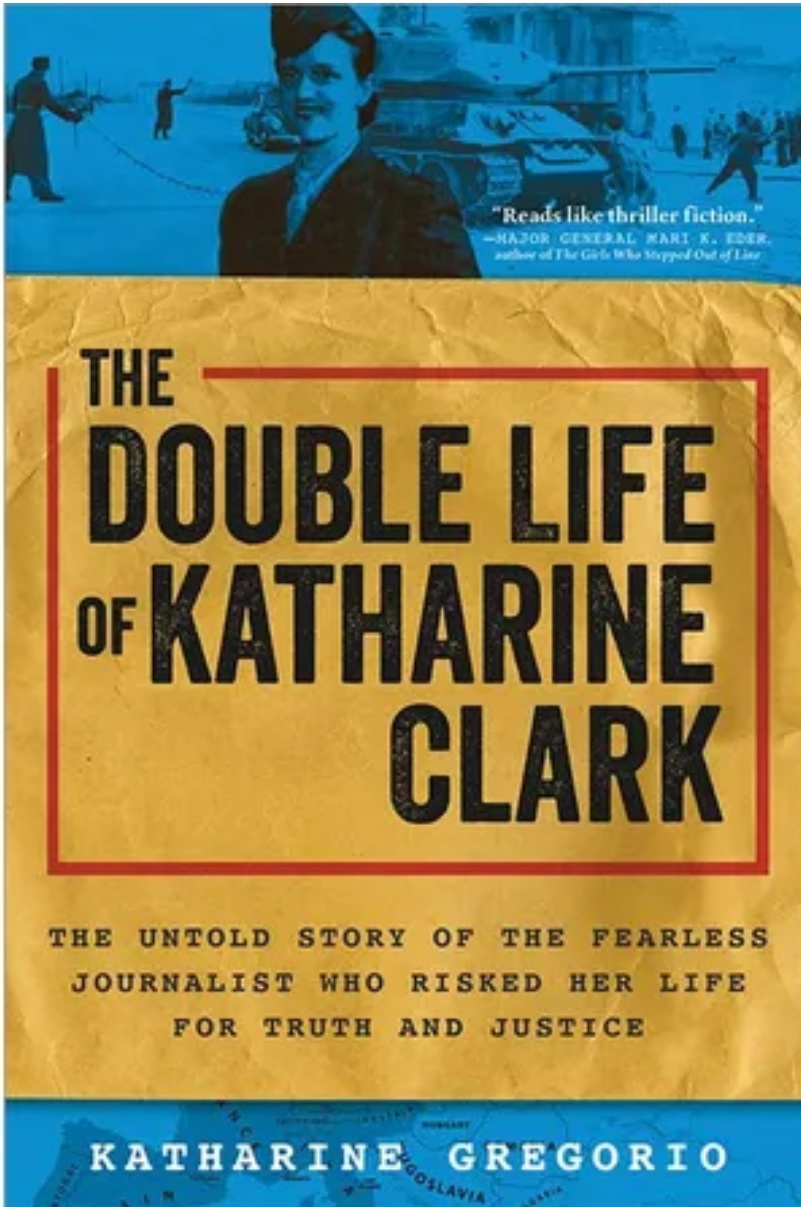 Book you're an evangelist for:
The Path Between the Seas by David McCullough. It's one of the most amazing accounts about the making of the Panama Canal, detailing the sacrifices and ingenuity required to build it. And there is a connection to my book! In the late 1930s and up until 1941, my great-grandparents were stationed in Panama. (And Katharine stays with them for part of this period, giving her a stepping stone into radio). While in Panama, my great-grandmother befriended the daughter of William Gorgas, the doctor who discovered the connection between mosquitoes and diseases like yellow fever and malaria. McCullough details this scientific breakthrough in stemming the tide of worker deaths.
Book you've bought for the cover:
The Curious Incident of the Dog in the Night-Time by Mark Haddon. The cover was red and had an illustration of an upside-down dog. The title font was rounded, friendly and all lowercase. Who wouldn't buy it?
Book you hid from your parents:
My parents encouraged me to read everything, exposing me to different authors and subject matters so that I could gain a broad perspective and form my own opinions. If you're asking how many nights I turned on a flashlight and read under my covers after I was supposed to be asleep, that would require a different response.
Book that changed your life:
I read The Razor's Edge by W. Somerset Maugham the summer before my senior year in college. I was in Rome, interning for the United Nations and starting to think about what I wanted to do after graduation. The book is about a man seeking the meaning of life after returning to Chicago society after war. His rejection of the material in order to find deeper meaning leads him ultimately to a sunset on a mountain peak in the Himalayas. It was the right book at the right time and made me realize I alone controlled decisions that would make me happy. Its lessons still guide me today.
Favorite line from a book:
"So we beat on, boats against the current, borne back ceaselessly into the past."
Like every other American teenager, I read The Great Gatsby by F. Scott Fitzgerald in high school. (Unlike every other American teenager, I wrote a paper on the book, arguing that eyes were like toilets, because Fitzgerald used words like plunging and flushing when he described his characters' eyes.) I loved every sentence in the book, but with this single last one Fitzgerald captured the book's entire premise. It stopped me the first time I read it and has stuck with me ever since.
Five books you'll never part with:
The Razor's Edge by W. Somerset Maugham
Pride and Prejudice by Jane Austen
Anna Karenina by Leo Tolstoy
The Westing Game by Ellen Raskin
Just So Stories by Rudyard Kipling
Book you most want to read again for the first time:
The Master and Margarita by Mikhail Bulgakov. I read it in a two-quarter Humanities class at Dartmouth that covered literature from Homer to present day and grouped stories by time and geographies so that we could compare and contrast similarities and differences. I had never heard of this book until that class. When I finished it, I felt it was the most fascinating story I had ever read, one that defied any prediction I could make of the plot. I wish I could go back to not knowing how it unfolds and experience that joy of delight and surprise all over again.
Fictional character would you most like to meet in real life:
Hands down, Mrs. Piggle-Wiggle, the title character in the series by Betty MacDonald. She lived in an upside-down house and had pirate treasure buried in her backyard.
Rediscover
Rediscover: Lygia Fagundes Telles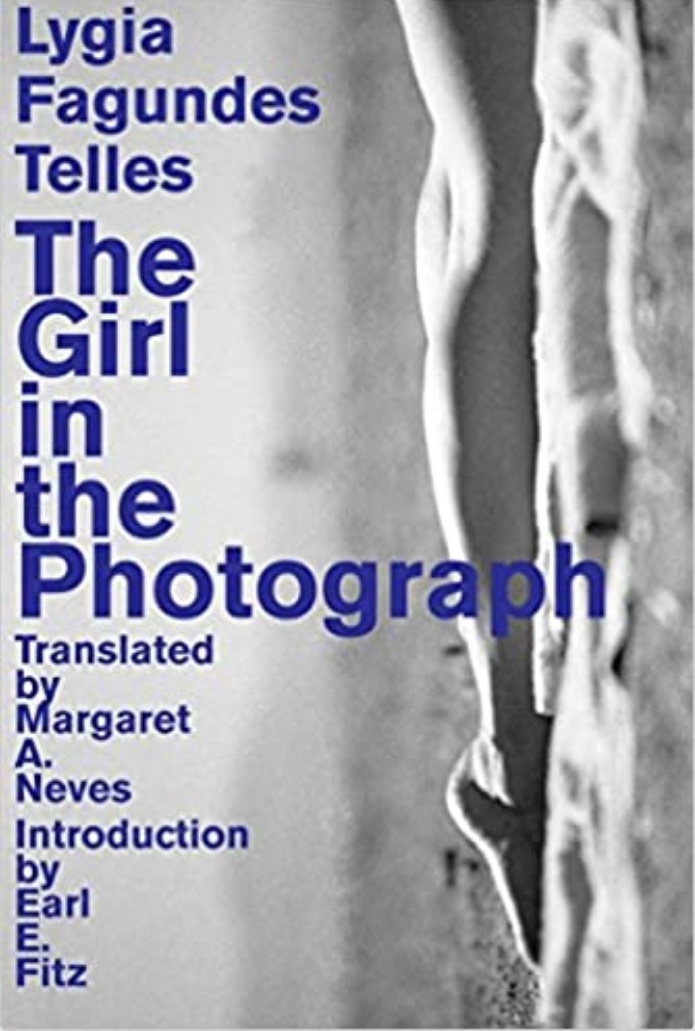 Lygia Fagundes Telles, "one of Brazil's most popular writers, whose stories of women trapped in unsatisfying relationships could also be read as allegories of her country's political situation," died April 3 at age 98, the New York Times reported. Her best known novel, The Girl in the Photograph (1973), "tells the story of three starkly different young women during the regime's most repressive years and includes graphic descriptions of officially-sanctioned torture, a subject that seemed certain to get the work banned by military censors. But in a twist of fate, the censor apparently found the book so boring that he gave up reading before he got to that part," the Times wrote.
Telles self-published her first book of short stories, Cellar and Townhouse, in 1938 at age 15. Her second collection, Living Beach, found a publisher in 1944, a year before she earned her law degree. For several years, Telles wrote a weekly column in A Manhã, a Rio newspaper, before publishing The Marble Dance (1954). Her other books include Before the Green Ball (1970), The Discipline of Love (1980) and The Garden Gnome (1995). In 1985, she became the third woman elected to a seat in the Brazilian Academy of Letters. She won the Camões Prize, sponsored by the governments of Portugal and Brazil, in 2005 and was nominated for a Nobel Prize in Literature in 2016 by the Brazilian Writers' Union.