Week of Tuesday, May 3, 2022
In this issue, we review Holly Black's gripping foray into adult books, Book of Night, introducing an irresistible femme fatale, a grifter trying to go straight; naturalist Sy Montgomery pays tribute to a "living dinosaur" in The Hawk's Way; debut author/artist Jihyun Kim brilliantly captures The Depth of the Lake and the Height of the Sky in her wordless picture book; plus many more.
Maud Newton describes in The Writer's Life how her book Ancestor Trouble: A Reckoning and a Reconciliation "flowed from decades of wrestling with my own strange and troubled Southern family," the books she read during her research, and about the book that made her cry. --Jennifer M. Brown, senior editor, Shelf Awareness
The Best Books This Week
Fiction
Science Fiction & Fantasy
Book of Night
by Holly Black
Holly Black has a knack for heightening the tension between the world as readers know it and supernatural elements that infiltrate that world, bringing her characters face to face with themselves.
In her gripping debut novel for adults, Book of Night, Black (the Curse Workers series; Doll Bones, a Newbery Honor book; The Coldest Girl in Coldtown) creates an irresistible femme fatale in Charlie Hall, a gifted grifter living between the gritty real world of Easthampton, Mass., and its cursed underbelly, where gloamists manipulate human shadows for money and prestige. From youth, Charlie has purloined books and artifacts for the gloamists, but for the past 10 months, she's been trying to go straight. She likes her bartender job and her boyfriend, Vince. But when she comes upon one of her bar patrons--body gutted, shadow shredded--Charlie gets sucked back into the game to uncover the culprit. And she can't help thinking Vince is connected somehow to Easthampton's shady dealings; he has no shadow ("shadowless people had an absence in them"). Or is it just that she can't believe she's worth his affection? "That's what good con artists did," she tells herself. "They didn't need to convince you of anything, because you were too busy convincing yourself."
Into her haunting mystery, with classic horror and gothic elements, Black injects a sizzling romance and a protagonist attempting to do the moral thing in an amoral world. --Jennifer M. Brown, senior editor, Shelf Awareness
Tor, $27.99, hardcover, 320p., 9781250812193
Book Lovers
by Emily Henry
Emily Henry's endearing Book Lovers centers on Nora Stephens, a shrewd literary agent who has somehow been cast in the role of "Evil Villainess" in her own life. She's been dumped no less than three times by boyfriends who have left the city on some temporary basis but who fall in love with the small-town vibes--and a small-town girl, decidedly unlike Nora. She tells herself she's made peace with that, pouring her heart into work and her younger sister, Libby, the only family she has left after their mother's death. When her sister invites her on a much-needed vacation to a small town in North Carolina, she doesn't expect Libby's Life-Changing Vacation List, drawn straight from a "small-town romance novel experience," to be actually life-changing. But when the "Dour, Unappeasable, Stick-in-the-Mud" editor she knows from New York shows up in the same small town, sparks fly and lives are, in fact, changed.
Like Henry's past novels (Beach Read), Book Lovers uses classic romance tropes with purpose and intention, offering readers a satisfying romance unto itself, while also reflecting on why romance novels are so enticing to begin with. Henry draws in themes of family and mental health, holding and taking space for self and loved ones, and the power of books to heal, soothe and reveal. "This book has crushed me with its weight and dazzled me with its tiny bright spots," says Nora of a new manuscript she's working on with a client. These words could describe Book Lovers, a smart, charming and dazzling book unto itself. --Kerry McHugh, freelance writer
Berkley, $17, paperback, 400p., 9780593334836
The Year of the Horses: A Memoir
by Courtney Maum
Novelist and writing guru Courtney Maum takes readers on a candid, deeply moving journey that details how she found her way out of a labyrinth of depression by rekindling her passion for horses.
By her 35th birthday, Maum (Before and After the Book Deal; Costalegre) was a successful novelist, working on her second book. She was at her happiest--a beloved wife and doting mother of a beautiful baby girl, Nina. She and her equally creative filmmaker husband had moved from Brooklyn, N.Y., into a fixer-upper house they bought in the Berkshire mountains of Massachusetts. But when Nina turned two, something indefinable manifested in Maum--an existential crisis. Maum was deluged with roiling feelings that stalled her writing, plagued her with insomnia and provoked a general feeling of emotional malaise. A non-life-threatening car crash sustained with her husband and daughter "was a match to the depression" that would all-out engulf her. However, the accident proved a necessary jolt that sent Maum on a journey to reassess her life and decipher what might bring her a sense of peace and joy, and restore her equilibrium.
In therapy, Maum mined her past, recognizing how she missed her affinity and fascination for horses, starting when she was a child with a pony, boarded in a barn near her family's Greenwich, Conn., home. Maum's journey of healing and salvation in reconnecting to equine culture is wittily engaging and uncompromisingly forthright. She confronts the past, while also braiding in delightful flourishes regarding the metaphorical meanings of horses and the universal role they have played throughout history and in the arts. --Kathleen Gerard, blogger at Reading Between the Lines
Tin House Books, $27.95, hardcover, 9781953534156
The Hawk's Way: Encounters with Fierce Beauty
by Sy Montgomery
In the radiant The Hawk's Way, naturalist Sy Montgomery (The Hummingbirds' Gift), who has written more than 30 books for children and adults, pays tribute to the raptors that offer her close encounters with wildness--and to the humans who mediate that relationship.
The falconer-bird bond is unusual, Montgomery discovers: it's a hunting partnership, described by her falconry instructor as one in which the human is "the junior partner." Montgomery's hawk-handling experience, which spans more than a decade, begins with a visit to Nancy Cowan, master falconer in New Hampshire. When Cowan introduces her to Jazz, a four-year-old Harris's hawk, Montgomery is smitten: "I love that she is fierce; and I love, too, that she might be unpredictable." Montgomery's travel schedule does not permit an apprenticeship with Cowan, but her interest persists. Along with tales of her growing familiarity with raptors, including her participation in the Audubon Society's Hawk Watch and the introduction to a falconer neighbor's hawk, Montgomery delivers a snappy survey of the history of falconry, with its specific equipment and terminology. For instance, a bird ready to hunt is "in yarak," which linguists say might come from a Persian term for power.
A hawk is a "living dinosaur," Montgomery insists, not a pet or accessory. She passionately conveys the thrill of connection with "a mind wholly unlike my own," but falconry also brings sadness. Jazz dies suddenly of cancer, and this short work (adapted from a chapter of Montgomery's Birdology, published in 2010) is in memory of Cowan, who died early in 2022. Collapsing the distance between birds and people, this concise and charming book feels custom-made for readers of Helen Macdonald's H Is for Hawk. --Rebecca Foster, freelance reviewer, proofreader and blogger at Bookish Beck
Atria, $20, hardcover, 96p., 9781668001967
A Trillion Trees: Restoring Our Forests by Trusting in Nature
by Fred Pearce
The idea of planting one trillion trees to turn back the press of climate change and humans' planetary destruction has been kicked around for a few decades now. But what does that really mean? And how could it be done effectively so that the impact is real and lasting, not just large gestures that can cause greater harm than good? In A Trillion Trees: Restoring Our Forests by Trusting Nature, environmental journalist Fred Pearce asks these important questions. He finds practical, if potentially uncomfortable, answers by exploring forest ecosystems ranging from the Amazon rainforest to the hills of Nepal--and everywhere in between.
Pearce (Fallout) clearly outlines how forests and international waterways are deeply intertwined and interdependent. He also deftly points out the hypocrisies and failures of the so-called green initiatives of rich nations, asserting that a "global restoration of the world's forests will require rich nations to take responsibility for the impact of their consumption, to both protect existing forests and make room for more."
The author combines knowledge from environmental science, meteorology and the perspectives of Indigenous communities around the world to provide evidentiary support for the practices of stewardship as Indigenous tribes engage in it, community forests and agroforestry. Above all, Pearce demonstrates that nature knows best. Reforestation is successful when done in the right places with an emphasis on biodiversity, usually by just letting the forests recover without human interference. Readers will leave this comprehensive piece of nonfiction with a sense of hope and direction for the future (and homework, thanks to an extensive further reading list). --Michelle Anya Anjirbag, freelance reviewer
Greystone Books, $28.95, hardcover, 352p., 9781771649407
I'm More Dateable than a Plate of Refried Beans: And Other Romantic Observations
by Ginny Hogan
Stand-up comedian Ginny Hogan (Toxic Femininity in the Workplace) has reached a conclusion: dating sucks. She doesn't have a lot of nice things to say about relationships either. In the ceaselessly funny I'm More Dateable than a Plate of Refried Beans: And Other Romantic Observations, Hogan relives some of her mortifying, demoralizing and traumatic experiences on the dating scene and maybe--just maybe--makes up a few incidents for laughs.
The book is organized around themed chapters ("Early Dating," "Breakups and Exes," etc.) that are then subdivided into sections ("Overthink Piece" and "Textually Active") that include mock Cosmo quizzes ("What's the Right Dating App for You to Settle Down With?") and questionable advice ("You can't sleep with anyone who's ever slept with any of your friends. Not because of loyalty, but because they all have terrible taste. Why so many method actors?").
Occasionally Hogan takes a jaundiced look at romance classics of the screen and page. In "Phantoms and Prejudice," the narrator, sent back in time from the year 2022, has to break it to Pride and Prejudice's Lizzie Bennet that the reason she hasn't received a letter from Mr. Darcy isn't that he's busy; it's that he's ghosting her: "Look, Lizzie.... This is a Jane Austen novel. Everyone is just sitting around all day. If he wanted to write you, he would have written you."
I'm More Dateable than a Plate of Refried Beans is a faux self-help book like no other: it's hilarious, obscene and depressing--in the good kind of way. --Nell Beram, author and freelance writer
Chronicle, $22.95, hardcover, 160p., 9781797212265
The Depth of the Lake and the Height of the Sky
by Jihyun Kim
More than a foot tall and nine inches wide, the exquisite The Depth of the Lake and the Height of the Sky, by Korean author/illustrator Kim Jihyun, makes a magnificent first impression. The pages within showcase spectacular illustrations and, without a single word, gorgeously reveal a story of family, nature and discovery. Two parents, their young son and playful pup leave their city apartment for a car trip along country roads and through rolling hills to where grandparents await.
While the adults are busy with warm greetings, the boy notices a winding trail just beyond the windows. With the pup following, he ventures into the nearby forest. Through the trees, boy and dog discover a small wooden dock on a wide-open lake. The boy dives in to discover a wondrous underwater world of swaying plants and curious fish. Back on land, boy and dog soak in the bright sun until it's time to return to the house for a boisterous family meal. As darkness falls, the shimmering nighttime beckons boy and dog back out for a starry spectacle.
Kim's art, in her debut book, proves both visually splendid and cleverly contextual. The illustrations are "entirely drawn and painted using writing ink and slow-dry blending medium." Kim's opening palette is predominantly greyscale with just the merest suggestions of underlying blue. As the family transitions from city to country, the single color expands and intensifies. Every page turn brightens the scenery, as Kim deftly employs varying hues of blue to mirror the variations on the water's surface or to capture the limitless expanse of uninterrupted, soporific skies. --Terry Hong, Smithsonian BookDragon
Floris Books, $17.95, hardcover, 48p., ages 4-7, 9781782507420
I Will Protect You: A True Story of Twins Who Survived Auschwitz
by Eva Mozes Kor with Danica Davidson
Educator and Holocaust survivor Eva Mozes Kor recounts her brutal imprisonment, struggle for survival and journey to forgiveness in the grim but ultimately hopeful middle-grade memoir I Will Protect You: A True Story of Twins Who Survived Auschwitz, written with Danica Davidson.
Eva's childhood was marred by antisemitism and torment that culminated in their Jewish family's transfer to Auschwitz. Ten-year-old Eva and her identical twin sister, Miriam, were plucked from the crowd at the death camp and subjected to medical experimentation. Eva, fueled by a desire to protect Miriam, committed herself to surviving dehumanizing conditions and the suffering inflicted upon them by the notorious Dr. Josef Mengele. Against overwhelming odds, the sisters lived. Eva spent subsequent years of her life educating children on atrocities of the Holocaust and eventually found that forgiveness unburdened her from the weight of her memories: "I did not forgive Mengele and the other Nazis because they deserve it. I forgave them because I deserve it."
Davidson interviewed Eva, and Eva's clear voice provides an edifying lesson most welcome among Holocaust narratives. Davidson relates young Eva's experiences at Auschwitz with pragmatic and accessible prose that neither shies away from nor sensationalizes the horrors she suffered. Eva contextualizes historical trends of antisemitism with helpful background knowledge and offers her own post-liberation dalliance with Communism for nuance about the persuasive danger of nationalism. Backmatter includes a timeline and glossary, as well as eight pages of photographs.
A powerful testimony to survival and forgiveness, Eva's story should find quick purchase among collections of witness literature. --Kit Ballenger, youth librarian, Help Your Shelf
Little, Brown Books for Young Readers, $17.99, hardcover, 240p., ages 8-12, 9780316460637
The Writer's Life
Reading with... Maud Newton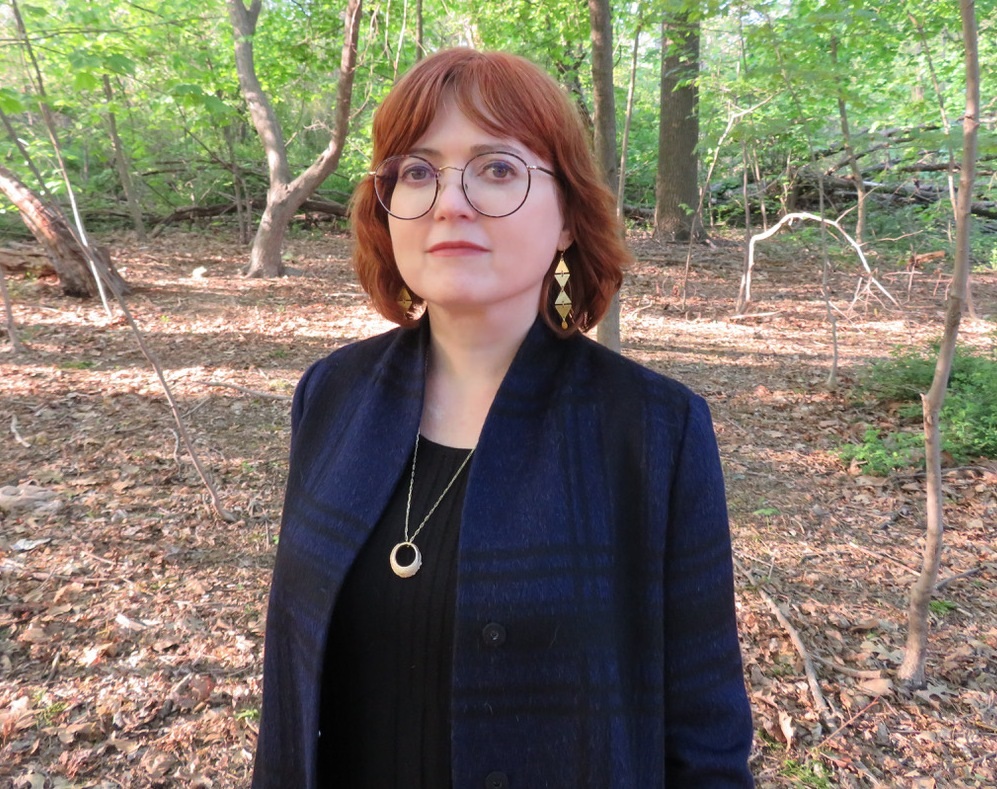 photo: Maximus Clarke
Maud Newton is a writer and critic. Her first book, Ancestor Trouble: A Reckoning and a Reconciliation (Random House, March 29, 2022), grew out of family history posts on her blog and a 2014 Harper's cover story on Americans' obsession with genealogy. Her work has also appeared in the New York Times Magazine, Narrative, the New York Times Book Review, the Oxford American, Harper's Bazaar, the Los Angeles Times, the Boston Globe, Granta, Bookforum, the Paris Review Daily, the New Republic, the Awl and many other publications and anthologies, including the bestselling anthology What My Mother Gave Me.
Handsell your book to readers:
Ancestor Trouble flowed from decades of wrestling with my own strange and troubled Southern family and broadened into an exploration of history, psychology, genetics, spirituality and the transformational possibilities our ancestors have for all of us.
On your nightstand now:
I'm currently reading Robin Fleming's Britain After Rome, Caitlin C. Gillespie's Boudica, Owen Davies's Grimoires and Elaine Pagels's Beyond Belief (about the Gospel of Thomas), all fuel for the novel I'm working on, which seems to want to have an unexpected historical component.
Favorite book when you were a child:
One of my favorites was E.B. White's Charlotte's Web. My first-grade teacher read the book aloud to our class a chapter at a time, and she and I weren't the only ones sobbing by the last page.
Your top five authors:
Impossible to choose just five, but lately I've been rereading James Baldwin, Nathaniel Hawthorne, Muriel Spark, Jamaica Kincaid and W.S. Merwin. Merwin's late poetry tends to treat the Earth as kin to humans and in that way, it resonates deeply with changes in my own approach to life.
Book you've faked reading:
I was supposed to read Søren Kierkegaard's Either/Or for a college existentialism class but found it tedious. His Fear and Trembling was a more interesting entry point, although I'm still not a fan.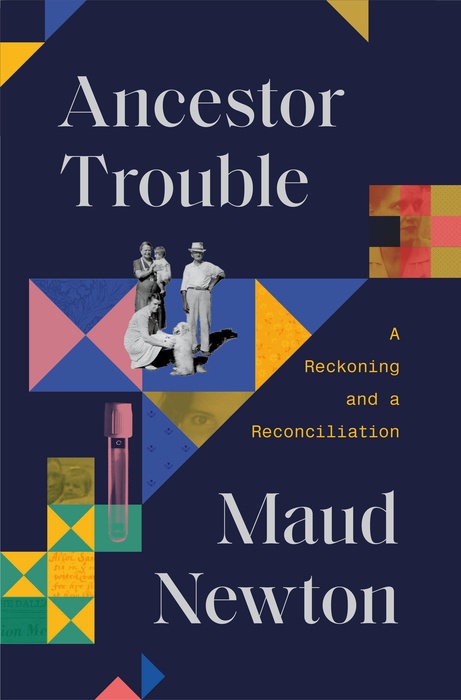 Book you're an evangelist for:
So many! It really depends on the person I'm evangelizing to. Books published over the past year that I can't stop recommending include Honorée Fanonne Jeffers's The Love Songs of W.E.B. Du Bois, Xochitl Gonzalez's Olga Dies Dreaming, Lauren Groff's Matrix, Rebecca Donner's All the Frequent Troubles of Our Days, Kaitlyn Greenidge's Libertie, Sarah Schulman's Let the Record Show and Taylor Harris's This Boy We Made.
Book you've bought for the cover:
I don't think I've ever bought a book for the cover alone, with the possible exception of the 1991 RE/Search zine Angry Women, edited by Andrea Juno and V. Vale, which introduced me to Wanda Coleman, Kathy Acker, Diamanda Galás, bell hooks, Susie Bright, Lydia Lunch, Holly Hughes and so many other mind-blowing artists and activists. The cover depicts a stern, slightly scowling, somewhat bemused or amused contemporary Medusa figure, whose face is surrounded by snakes in place of hair.
Book you hid from your parents:
My parents were strict Christians, one very evangelical and one more fundamentalist, so I hid quite a few books--from Judy Blume novels like Deenie, Forever and Then Again, Maybe I Won't as a preteen to Jay McInerney's Bright Lights, Big City and Bret Easton Ellis's Less Than Zero in my teen years. When I was in college and home for the summer, my mom confiscated my copies of Jean-Paul Sartre's Nausea and Friedrich Nietzsche's Thus Spoke Zarathustra, telling me they would "mess up" my mind.
Book that changed your life:
Nearly every book I love changes me a little bit. One from the past several years is Elaine Pagels's The Gnostic Gospels. Understanding the diversity of interpretations of Christianity in the century or two after Jesus's death, the extent to which the canonized Bible is arbitrary and the ways that Gnosticism reflects and might have been influenced by Buddhist thought has given me an interesting entry point into re-examining the religion of my childhood.
Favorite line from a book:
One passage that stayed with me as I worked on Ancestor Trouble is from Robin Wall Kimmerer's Braiding Sweetgrass: "After all these generations since Columbus, some of the wisest of Native elders still puzzle over the people who came to our shores. They look at the toll on the land and say, 'The problem with these new people is that they don't have both feet on the shore. One is still on the boat. They don't seem to know whether they're staying or not.' "
Five books you'll never part with:
So many! But here are five incredible, impeccable books by writers I know that I'll keep forever: Laila Lalami's The Moor's Account, Maaza Mengiste's The Shadow King, Sarah Smarsh's Heartland, Nicole Chung's All You Can Ever Know and Madeline Miller's Circe.
Book you most want to read again for the first time:
I'd love to be able to go back in time to my college years and read Alexander Chee's How to Write an Autobiographical Novel at that age. I feel like it would have prevented so much uncertainty around writing as a calling for me. Instead I urge the book on every young writer I know.
Books that were important for writing Ancestor Trouble:
To name just a few, I drew from personal memoirs, like Emily Raboteau's Searching for Zion and Dani Shapiro's Inheritance; from books about genetics and epigenetics written for a popular audience, such as Carl Zimmer's She Has Her Mother's Laugh and Siddhartha Mukherjee's The Gene; from scientific histories of heredity compiled for scholars, such as Heredity Produced: At the Crossroads of Biology, Politics, and Culture, 1500-1870, edited by Staffan Müller-Wille and Hans-Jörg Rheinberger; from books on biological inheritance in ancient and modern philosophy, from Aristotle's and Hippocratic writings to Jenny Davidson's Breeding and John Waller's Heredity; books on psychology, including Anne Ancelin Schützenberger's The Ancestor Syndrome, Kay Redfield Jamison's Touched with Fire, Carl Jung's Memories, Dreams, Reflections and James Hillman and Sonu Shamdasani's Lament of the Dead: Psychology After Jung's Red Book; and books on the role of ancestors in spiritual life, including Eternal Ancestors edited by Alisa LaGamma, the works of Malidoma Patrice Somé, Peter Brown's The Cult of the Saints, Francesca Stavrakopoulou's Land of Our Fathers, Ronald Hutton's Pagan Britain, the works of Graham Harvey and Ancestors in Post-Contact Religion edited by Steven J. Friesen.
Rediscover
Rediscover: The Interrupted Journey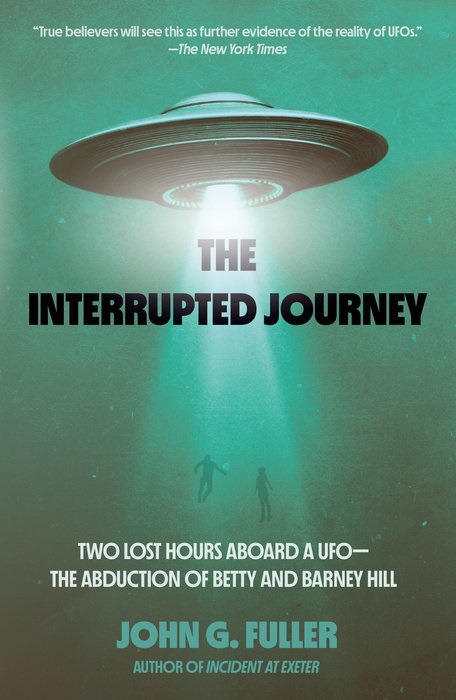 On the night of September 19, 1961, Betty and Barney Hill were driving near Lincoln, New Hampshire when they noticed a light moving erratically in the night sky. The Hills paused several times to watch the multicolored craft until they realized the interest was mutual. After a series of strange sounds, the couple came to several hours later and miles down the road. They finished driving to their home in Portsmouth, N.H., each bearing confusing images and impulses from the night before. The Hills reported their experiences to the Air Force, close friends and UFO researchers. In an attempt to end Betty's repeated nightmares about the incident, she and Barney underwent hypnosis sessions that resulted in remarkably similar accounts. Many elements of their ordeal--strange lights, missing time, inhuman entities and medical tests--would repeat thousands of times in skyrocketing alien abduction reports over following decades.
The Betty and Barney Hill story did not receive attention outside of UFO circles until 1966, when journalist John G. Fuller wrote The Interrupted Journey: Two Lost Hours Aboard a UFO. Fuller is also the author of We Almost Lost Detroit, The Ghost of Flight 401 and Incident at Exeter. On May 10, Vintage is reissuing The Interrupted Journey for the first time since its initial publication. --Tobias Mutter