Week of Friday, May 13, 2022
This week, we review Nghi Vo's Siren Queen, the breathtaking follow-up to her debut, The Chosen and the Beautiful, in which magic and monsters permeate the world of Old Hollywood; Bad Actors, the farcically turbulent eighth entry in the Slough House series from Mick Herron; and Family of Liars, E. Lockhart's unforgettable prequel to We Were Liars; plus much more.
With the increase in book bannings across the country, we appreciate Dave Eggers, who's protesting the Rapid City, S.Dak., school board's decision to destroy titles on the English 12 syllabus. He's partnering with a local bookstore to supply the books directly to students.
The Best Books This Week
Fiction
Science Fiction & Fantasy
Magic and monsters permeate the world of Old Hollywood in Siren Queen, the darkly enchanting second novel by author Nghi Vo.
In Luli Wei's world, Hollywood has a dark magic. The studio heads are monsters--some figuratively, some literally--who control the fate of their actors; demons call seductively from the shadows of film lots, luring the innocent into danger; blood pacts and ritual sacrifice are an accepted part of doing business; and when actors becomes stars, part of their essence shoots into the sky as new celestial bodies. Despite the dangers, Luli has longed to star in films since childhood: "from the first, I was possessed, poisoned to the core by ambition and desire." But for a queer Chinese American girl from a poor immigrant family, stardom is far from guaranteed, especially after she refuses the racist roles Hollywood presents. Navigating the dangers of her chosen career, she finds a role she understands: a vengeful siren.
Hugo Award-winning author Nghi Vo (The Chosen and the Beautiful) reimagines a recognizable time in American history by weaving magic into its roots to create a world in Siren Queen that is both familiar and enchanted. Her heroine is bold and brave, exploring first loves and self-identity while balancing her own ambition with the demands of her deadly employers. Vo packs the novel with themes of racism, queer identity, immigrant experience and the freedom to define one's own life and relationships, while maintaining a richly cultivated and dreamlike world. With lush imagery and a gorgeously rendered atmosphere worthy of its complex heroine, Siren Queen is magical realism at its most beautiful and intoxicating. --Jennifer Oleinik, freelance writer and editor
Tordotcom, $26.99, hardcover, 288p., 9781250788832
6,000 Miles to Freedom: Two Boys and Their Flight from the Taliban
by Stéphane Marchetti, illus. by Cyrille Pomès, transl. by Hannah Chute
The title 6,000 Miles to Freedom: Two Boys and Their Flight from the Taliban is an apt distillation of the stunning graphic odyssey it entails. Author/director Stéphane Marchetti adapts the striking narrative from his 2017 documentary with Thomas Dandois, Les enfants de la jungle, illuminating the wrenching experiences of two refugee boys. Award-winning comics artist Cyrille Pomès infuses every panel with the dynamic motion of their flight. And versatile Hannah Chute, fast becoming a go-to translator of graphic works, deftly enables French-to-English access.
Adel, 12, and his 16-year-old cousin, Shafi, steal moments of unrestrained joy in a ragtag game of cricket, despite the surrounding destruction in war-torn Afghanistan. Tragedy is unavoidable: Adel's father dies. Then his uncle marries his mother and sends an unwilling Adel to a madrasa where the youngest are recruited for martyrdom. When Adel's suicide bombing mission fails, the Taliban and the Afghan police make it impossible for him to return home. He and Shafi flee; horrors and kindness define their 6,000 miles toward freedom.
Testimonies from refugee youth inform Marchetti's story, its timely urgency inspiring a reading in one sitting. Pomès wields blocks of muted earth tones, as if reminders to stay earthbound, stay alive and eschew the fundamentalist declarations of martyred heaven. His phenomenal panels capture the journey from Afghanistan to the Pakistan/Iran border (green-tinged browns), into Europe (evergreens) and then to the open water to make it to France's Calais Jungle refugee camp (grayish blues), all leading to the possibility of a new life (a reddish-brown palette). Human survival proves remarkable, perhaps even more so through the resilience of young people. --Terry Hong, Smithsonian BookDragon
Graphic Mundi, $24.95, hardcover, 128p., 9781637790212
Zabar's: A Family Story, with Recipes
by Lori Zabar
Lori Zabar--granddaughter of Louis and Lilly Zabar, the founders of iconic New York City food store Zabar's--died in February 2022. The posthumous publication of her Zabar's: A Family Story, with Recipes makes for a touching and well-researched paean to the Zabar family. This is a love letter to a family and the business empire they created; it encompasses a history of Ukrainian pogroms in the early 20th century, an exploration of the New York City grocery industry in the 1940s, a discussion of the exploding gastronomic scene in the 1970s, with family stories and photographs deftly woven throughout.
When Louis and Lilly separately fled their hometown of Ostropolia, Ukraine, after a wave of brutal violence against Jews after World War I, they never imagined they were taking the first steps toward a legendary dynasty. They reconnected in New York City, and--thanks to Louis's acumen--their business progressed, by the 1940s, from vegetable stand to fish counter to appetizing store.
To this day, the counters of Zabar's are staffed by third- and fourth-generation Zabars, who love the vitality of the family business. Deliberately chaotic and busy, Zabar's has always been on the cutting edge of food trends and helped lead a gastronomic revolution in New York City in the 1970s. Often lauded in film and books, Zabar's legacy extends far beyond the confines of NYC. With wonderful photos of relatives over the years and many of Lilly's recipes included, Zabar's: A Family Story, with Recipes is a beguiling stroll through New York history--and a fascinating glimpse into an ambitious family. --Jessica Howard, freelance book reviewer
Schocken, $28, hardcover, 240p., 9780805243390
Her Country: How the Women of Country Music Became the Success They Were Never Supposed to Be
by Marissa R. Moss
Women have long been a mainstay of country music, but they've been all but pushed out of radio play--and elbowed aside in other spaces--over the last 20 years. In her debut, Her Country, veteran music journalist Marissa R. Moss calls out the mostly white, straight and male institution of Nashville country music for its blatant bias, and she charts the gutsy trajectories of female artists blazing a new path for themselves and other women in the genre.
Moss begins her narrative in 1999 when Shania Twain, the Chicks (then known as the Dixie Chicks) and other female artists were riding high on the country charts. She details the genre's subsequent, deliberate turn away from female stars to all-male "bro country" and recounts the career challenges of artists like Kacey Musgraves, Maren Morris, Miranda Lambert and Mickey Guyton, all of whom had to make a way for themselves outside of the Nashville tradition. Moss unapologetically exposes the genre's baked-in sexism and racism, and highlights the courage and creativity of female singers, songwriters, producers and executives. She argues brilliantly for more diversity on country radio, more women in every part of the industry and more creative control for female artists. Her interview subjects share the grit required to make it in an industry that often shuts them out, and Moss herself celebrates their blatant refusal to "shut up and sing."
Her Country is a richly layered history of the last two decades in country music and a clarion call for the genre--and its stakeholders--to do better. --Katie Noah Gibson, blogger at Cakes, Tea and Dreams
Holt, $28.99, hardcover, 320p., 9781250793591
Trailed: One Woman's Quest to Solve the Shenandoah Murders
by Kathryn Miles
The mystifying unsolved murders of two female backpackers in Virginia's Shenandoah National Park--and the revelation of other disturbing acts of violence toward women in U.S. national parks--is the obsessive focus of Trailed by journalist Kathryn Miles (Quakeland). In the early summer of 1996, two expert backcountry leaders in their 20s, Lollie Winans and Julie Williams, were in love and doing what they enjoyed most when a sadistic killer found their off-trail campsite adjacent to the Appalachian Trail. Despite a massive joint investigation by the FBI and National Park Service, the case remained unsolved for years.
In 2002, Miles was a professor at the Maine wilderness college Lollie had attended when the first capital case under the new post-9/11 federal hate crime legislation was announced against Darrell David Rice for their murders. When the case was dropped two years later, Miles became consumed by it and the many unanswered questions left in its wake. Was an innocent man's life ruined? Were other unsolved murders committed by the same individual who escaped justice? Miles pulls apart these disparate but interlocking threads in a haunting piece of journalistic reportage that includes the author's own struggles with the grim realities of her research: "Writing this book has taken every toll I feared it would." In Trailed, Miles brings Winans and Williams (and other female victims of backcountry violence) into tender human focus, while shining a light on deficient law enforcement practices that don't fully serve the people they are designed to protect. --Peggy Kurkowski, book reviewer and copywriter in Denver
Algonquin, $28.95, hardcover, 320p., 9781616209094
Let Me Be Frank: A Book About Women Who Dressed Like Men to Do Shit They Weren't Supposed to Do
by Tracy Dawson
In 2013, television writer and actor Tracy Dawson was passed over for a job writing shows because they didn't have any "female needs." Naturally infuriated, she became interested in women over the centuries whose opportunities and options have been limited by their sex. From this curiosity is born Let Me Be Frank, in which Dawson profiles several dozen women from the 1400s BCE through the present. In a pithy, one-liner-laden style, she brings these remarkable and little-known histories to light with comedic flair.
Some of the women are classics: Joan of Arc, Kathrine Switzer and a chapter's worth of once-anonymous literary figures who are now household names (Jane Austen, Mary Shelley, the Brontës, George Sand). But the majority are more obscure: Hannah Snell, who served as a Royal Marine in the 1750s; Ellen Craft, who fled slavery in 1848 disguised as a white male slaveowner. A teenaged Dorothy Lawrence, rejected as a war correspondent in World War I, took herself to the front by boat, bicycle and soldier's garb. The 1890s entertainer and male impersonator Florence Hines, 1940s comic book creator Tarpé Mills and 1980s miner and entrepreneur Pili Hussein are among these diverse, colorful stories.
Let Me Be Frank is peppered with punchy jokes in an informal, conversational tone that suits Dawson's background in television. Tina Berning's portraits evoke the women's personalities and literally color the narratives. The result is an easy-to-read, eye-opening look at female bravery amid sexism and misogyny throughout history; it is funny and rousing and proud. --Julia Kastner, librarian and blogger at pagesofjulia
Harper Design, $29.99, hardcover, 224p., 9780063061064
Ill Feelings
by Alice Hattrick
In their first book, Ill Feelings, British writer Alice Hattrick bears fascinating witness to the arduous burden of sickness and chronic infirmity. It is a deeply personal, thoroughly researched, philosophical memoir.
In 1995, Hattrick's mother contracted pneumonia. In her long struggle to recover, she developed a series of chronic, disabling symptoms that greatly diminished her quality of life, stymied doctors and markedly shaped Hattrick's childhood. After years of being belittled and cruelly undermined by medical practitioners, who often attributed her symptoms to "hysteria," Hattrick's mother was ultimately diagnosed with myalgic encephalomyelitis/chronic fatigue syndrome (ME/CFS), a complex manifestation of greatly misunderstood symptoms due to an "overactive immune system," for which there is no definitive cause or cure.
Hattrick's mother's story is remarkable in itself. However, when Hattrick starts to manifest chillingly similar symptoms, their stories entwine and tangle: sick, heartbroken mother and daughter are both forced to battle a cold, impersonal medical bureaucracy. Probing the experiences of their shared, long-term disability inspires a quest for insight, understanding and meaning. Hattrick draws on journal entries, sifts information gathered from medical consultations and case notes, and mines the lives of other notable women who also struggled with mysterious illnesses that isolated and marginalized them from society.
Hattrick's multi-faceted, poetically drawn account elevates the traditional illness narrative. The breadth of information presented--the astute, carefully considered issues raised--even stretches into the Covid-19 virus, which has left legions to combat a range of staggering long-haul symptoms that often mirror the disruptive manifestations of ME/CFS. Hopefully, Hattrick's moving account will encourage more research into mysterious ailments and their long-term bio-social-physiological implications. --Kathleen Gerard, blogger at Reading Between the Lines
Feminist Press, $17.95, paperback, 352p., 9781558612303
Creative, Not Famous: The Small Potato Manifesto
by Ayun Halliday
Unartistic readers of Ayun Halliday's Creative, Not Famous: The Small Potato Manifesto may wonder why anyone in their right mind would pursue the creative life, given the statistically slim chance of achieving success, never mind financial solvency. But for readers with artistic ambitions, Halliday's guide will be something novel and invaluable: a self-helping pep talk with cartoons.
Halliday (Zinester's Guide to NYC), a puppet-favoring writer/performer whose literary output includes the long-running zine the East Village Inky, is realistic about her chances of becoming a big-name artist: "I have no illusions about the market prospects of an oddball variety show whose antiquated themes change monthly," she writes. In what amounts to a public service, she has tapped 37 fellow "small potatoes" to chime in on subjects relevant to artists determined neither to languish nor starve. Chapter titles include "Paying the Bills," "The World of Self-Doubt" and "The Perks of Being a Small Potato." In the latter, Halliday writes, "Staying relatively poor helps me not accumulate debt or loans to repay."
Creative, Not Famous swirls with tips ranging from the expected ("You have to swallow your pride and just push") to the inspired (artists should wear a self-advertising T-shirt on vacation "for extra souvenir photo mileage in front of natural wonders and iconic landmarks"). Scattered throughout the book are several dozen illustrations by Halliday and contributors; many images are drawings of anthropomorphized potatoes offering consolation, encouragement and a reminder not to take oneself too seriously: "Dot your i's. Cross your Ts. Make it the best looking garbage anyone's ever seen." --Nell Beram, author and freelance writer
Microcosm, $14.95, paperback, 288p., 9781648410598
The Hurting Kind: Poems
by Ada Limón
Poet Ada Limón (The Carrying) crafts nearly 60 poems that run like a river in early spring: serene and musical from a distance but, up close, piercing and boundless and full of unexpected life. In The Hurting Kind, Limón demonstrates her singular skill, drawing on both the natural world and humanity, both broken and beautiful. Organized seasonally, the collection moves from spring to winter, starting with "Give Me This." Seeming to be one thing (a description of a groundhog "all muscle and bristle" stealing tomatoes from the garden, "taking such/ pleasure in the watery bites"), it becomes another when Limón conflates the animal with the human, asking, "Why am I not allowed/ delight?" At the close of the poem, it turns yet again: "She is a funny creature and earnest,/ and she is doing what she can to survive" leaves readers to decide which "she" is being described.
Limón's poems often perform this kind of sleight of hand, hiding a kernel of pain inside a loosely closed fist. Each time, however, the magician's palm opens to reveal not emptiness but peace or light. Once-living things get buried in this collection--a translucent bird embryo in "Not the Saddest Thing in the World," a fish fairly caught in "The First Fish" and an unborn chick in "Cyrus & the Snakes," all feathers and curve. But somehow the hurt of these losses (or those still raw and unburied) does not turn to despair, as the poet delights in the earnest desires of the body and in love or lust or beauty. In the poem "I Have Wanted Clarity in Light of My Lack of Light," Limón asserts, "Lose my number, sadness. Lose my address, my storm door, my skull." --Sara Beth West, freelance reviewer and librarian
Milkweed Editions, $22, hardcover, 112p., 9781639550494
Punch Me Up to the Gods: A Memoir
by Brian Broome
In his thoroughly electric debut, Punch Me Up to the Gods: A Memoir--winner of the Kirkus Prize, a Stonewall Honor Book and a Shelf Awareness Best Book of the Year--Brian Broome will shatter your heart. Then make you laugh, sweat and cringe. And--all while eviscerating stereotypes and expanding notions of Black masculinity and queer identity--he'll shatter your heart again, then carefully, exquisitely, piece it back together.
Broome structures his multidimensional memoir around two themes: Gwendolyn Brooks's seminal poem "We Real Cool" and a thread detailing a bus ride during which Broome watches a young Black father offer lessons on how to behave--how to "be a man"--to his toddler son. Interspersed between lines of Brooks's poem and vignettes from the bus ride, Broome offers brutal memories and beautifully rendered stories from his own life, fleshing out the various ways he, too, has been taught, encouraged or forced to be a man. The sum is an exploration that with unflinching honesty and style creates room for Black masculinity like his: queer, sensitive, reflective, funny, flawed, terrible at basketball. (See that story for monumental cringing.)
With his book's dedication to "Brother and Sister Outsiders everywhere," Broome honors Audre Lorde, and he pays consistent, vocal homage to the Black women who have supported him throughout his life. He is also generous with the forgiveness that thrums through recollections of even the most brutal abuses--sometimes even his own. As a boy, Broome accidentally burned down his family's house. Now, he incinerates preconceived notions: of Black manhood, of storytelling and of their stakes--both for the writer himself and anyone lucky enough to be his audience. --Katie Weed, freelance writer and reviewer
Mariner Books, $17.99, paperback, 272p., 9780358695257
The Writer's Life
Reading With... Don Lee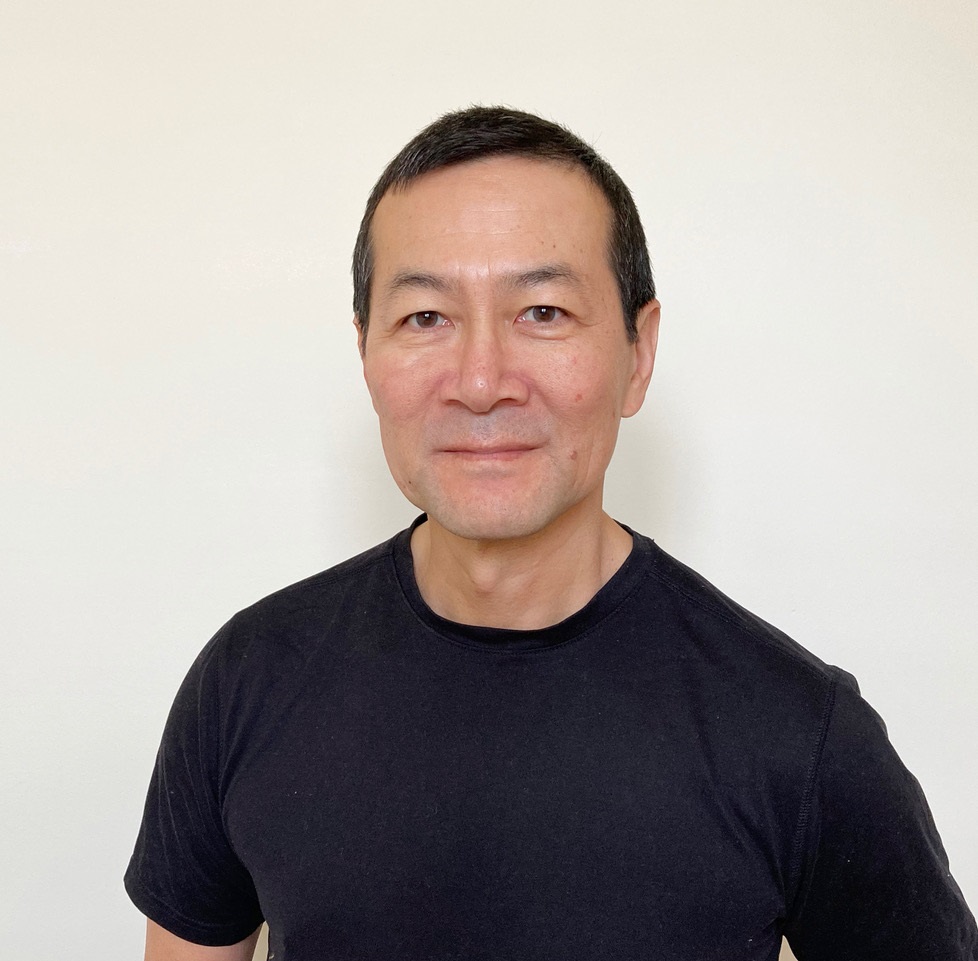 photo: Jane Delury
Don Lee's second collection, The Partition (Akashic Books, May 10, 2022), offers nine stories that span decades and cities around the world, focusing on contemporary life and the Asian American experience. He is also the author of the story collection Yellow and the novels Country of Origin, Wrack and Ruin, The Collective and Lonesome Lies Before Us. He has received an American Book Award, the Asian/Pacific American Award for Literature and the Sue Kaufman Prize for First Fiction. He lives near Baltimore with his wife, the writer Jane Delury, and teaches in the MFA program in creative writing at Temple University in Philadelphia.
Handsell readers your book in 25 words or less:
The Partition is an updated look at the so-called Asian American experience, exploring the lives of very American, assimilated Korean American artists, actors, journalists and academics.
On your nightstand now:
Running Away by Jean-Philippe Toussaint. This is one of my favorite books, a short novel by the Belgian writer. It's the second volume of a tetralogy, about a nameless narrator's perpetual breakup with a woman named Marie. I'm teaching a class in the short novel this semester, and I love the way Running Away uses the tropes of a thriller or noir book, posing mysteries, but then leaves them entirely unresolved, which makes it a distinctly European book, I feel.
Favorite book when you were a child:
The Catcher in the Rye, J.D. Salinger, which was the first real book I read, when I was 14. I was stuck in a military transit hotel in Tokyo for the summer, and there was a tiny bookstore in the lobby (I write about the hotel in the story "The Sanno" in The Partition). I picked the novel out at random, attracted to its burgundy spine. It changed my world. I hadn't known that books could be subversive. It made me become a reader.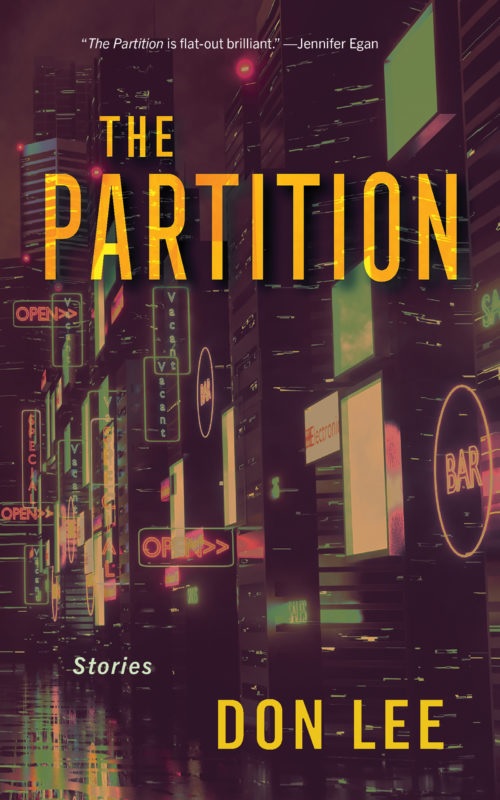 Your top five authors:
Alice Munro is one--I love every single thing she's ever written. As for the other four, I will name specific books rather than authors: John Williams's Stoner, which is the most beautifully heartbreaking book I've ever read; Kazuo Ishiguro's Never Let Me Go, which took me four tries to get into, but once I did, I was entranced (and then concluded it's essentially the same book as The Remains of the Day); Haruki Murakami's The Wind-Up Bird Chronicle, which begins with a prototypical Murakami protagonist making spaghetti, listening to music and receiving a mysterious phone call, but then takes off through literal and metaphysical wormholes that have more depth and punch than anything in his other books; and William Maxwell's So Long, See You Tomorrow, which starts out as a slim, conventional coming-of-age story, but then gets surprisingly experimental, incorporating the point of view of a dog.
Book you've faked reading:
Ulysses, James Joyce. The Dubliners was very accessible, A Portrait of the Artist as a Young Man was challenging but understandable, but then I got flummoxed.
Book you're an evangelist for:
The aforementioned Stoner by John Williams, but with a caveat: it's a really sad book, not for everyone.
Book you hid from your parents:
I never hid a book from my parents, but they did hide one from me. In high school, I was poking through my dad's closet and found a book with photographs of sex positions hidden in a manila envelope.
Favorite line from a book:
"Human speech is like a cracked kettle on which we tap crude rhythms for bears to dance to, while we long to make music that will melt the stars." --Flaubert, Madame Bovary.
Writer who influenced you the most:
Richard Yates. Before going to graduate school in Boston, I was house sitting my parents' condo in Burbank, Calif., and went to a used bookstore in town. I'd never heard of Yates before, but I came across Eleven Kinds of Loneliness and bought it. How could I resist that title? I then read everything of his I could find. I saw in his bio that he lived in Boston, and mused how great it'd be if I could meet him someday. My second night in Boston, I saw him in a bar/restaurant called Crossroads, and I introduced myself to him. He became a mentor of sorts. He was actually dismissive of my writing, but nonetheless he served as a model for me, destroying all the illusions I had that a life as a writer was glamorous, instead schooling me about the dedication and perseverance needed to be a midlist writer who had been forgotten and forsaken by readers, reviewers and the publishing industry (his books largely had gone out of print when he died), and yet who continued to write, day after torturous day. I wrote a piece about this in Electric Literature a while back.
Rediscover
Rediscover: Rolando Hinojosa-Smith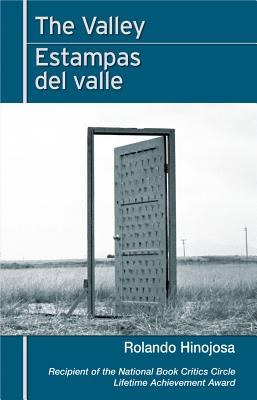 Rolando Hinojosa-Smith, "who created a fictional version of the lower Rio Grande Valley of Texas, where he was raised by Anglo and Hispanic parents, as the backdrop for 15 novels," died April 19 at age 93, the New York Times reported. "Dr. Hinojosa-Smith wrote stories in Spanish and English about race, power, class, money and war in Belken County, creating a vivid world that mirrored his own life." The National Book Critics Circle presented him with the Ivan Landrof award for lifetime achievement in 2014, calling him the "dean of Chicano authors."

A professor of literature at the University of Texas at Austin for 35 years, Hinojosa-Smith began his Klail City Death Trip series in 1972 with Estampas del Valle y Otras Obras (published in English in 1983 as The Valley), which won the Premio Quinto Sol in 1973 for the best work of fiction by a Chicano writer. Three years later, he earned the prestigious Casa de las Américas Prize, which honors Latin American writers, for the novel Klail City y Sus Alrededores, which would be titled Klail City when it was published years later in English. The Valley/Estampas del Valle is available in a paperback bilingual edition from Arte Público Press ($16.95).