Week of Friday, May 20, 2022
Among our 25 reviews this week: Abbi Waxman's exploration of the challenges of adulting in her fifth novel, Adult Assembly Required. "All translation must be regarded first and foremost as a metamorphosis," writes Jhumpa Lahiri in Translating Myself and Others. And in The Ghosts of Rose Hill by R.M. Romero, a teen violinist descends into a haunted summer of love and longing.
In The Writer's Life, attorney Chantal V. Johnson tells us about her debut novel, Post-Traumatic, starring a Black Latina lawyer who represents psychiatric patients, plus the book she rereads every year and the authors who've influenced her.
The Best Books This Week
Fiction
My Summer Darlings
by May Cobb
My Summer Darlings by May Cobb begins as an energetic, gossipy story about three women whose strong friendship dates back to their childhoods in Eden Place, an upscale subdivision in Cedartown, Tex. But Cobb slyly and smoothly turns her third novel into a sinister story about jealousy and obsession that leads to violence.
Kittie Spears and Cynthia Nichols come from wealthy families, but money never made a difference in their deep friendship with middle-class Jen Hansen, who moves back to their northeast Texas town with her teenage son and struggles financially after a bitter divorce. The three regularly get together for "Wine Night," which involves several bottles, good food and lots of dishing about neighbors and their children. Then "dead handsome" Will Harding buys one of the neighborhood's largest mansions. Will seems to embody both the bad boy, with his loud 1967 Chevy pickup and "toned lean" arms, and the sensitive soul, who spouts poetry and reveres his late mother's photograph. Lonely, single Jen is instantly smitten, but so are Kittie and Cynthia, both of whom appear to be willing to ruin their marriages over Will, who is able to pinpoint each woman's vulnerabilities and use this against them. When violence erupts, Cobb cleverly enfolds it into the gripping plot.
Cobb (The Hunting Wives) also cannily depicts the complicated social sphere of the women's teenagers. My Summer Darlings is an excellent, character-driven illustration of how each woman puts on a different face to the public, keeping angst to themselves. --Oline H. Cogdill, freelance reviewer
Berkley, $27, hardcover, 368p., 9780593101162
Something Wilder
by Christina Lauren
The co-writing team known as Christina Lauren (The Soulmate Equation; The Unhoneymooners; The Honey-Don't List) branches out into romantic suspense with Something Wilder. Filled with their trademark humor and clever banter, Something Wilder adds an extra frisson of suspense, as a group of people on a "treasure hunt" through the Utah wilderness discovers that the legend of Butch Cassidy's hidden treasure might, in fact, be real.
Lily Wilder, daughter of famed treasure hunter Duke Wilder, reluctantly trades on her father's name to keep her wilderness horse-trekking business afloat. Duke was an absentee father who left Lily penniless after his death, but she still hopes someday to reacquire their family ranch. Until then, taking groups of people out for team building or bachelor fun in the Canyonlands of Utah is the only way she can make ends meet. When Lily's latest group of tourists shows up, she is appalled to see that one of them is Leo, the man who broke her heart a decade before. But avoiding Leo soon becomes the least of Lily's problems, as strange occurrences reveal that someone believes that Duke did find Butch Cassidy's hidden treasure--and that he told Lily where to find it.
Funny and adventurous, Something Wilder is a rollicking good time, with desert shootouts, campfire kissing and literal treasure hunting. It's a perfect blend of action and romance, sure to appeal to Christina Lauren fans and new readers alike. --Jessica Howard, freelance book reviewer
Gallery Books, $26.99, hardcover, 384p., 9781982173401
Birds of California
by Katie Cotugno
In her first novel for adults, Katie Cotugno (How to Love), author of seven bestselling YA novels, invites readers to look beyond the tabloid headlines. Birds of California is a character-driven contemporary romance featuring two actors who once starred as siblings in the titular family drama series. Once known for drunken exploits and fights with paparazzi, Fiona St. James has been hiding from the spotlight for years when her agent calls her to pitch a reboot of the show that made her famous--and wrecked her mental health.
Sam Fox is desperate to find work to support his sick mother, but after reconnecting with Fiona and seeing her genuine fear, he's not interested in pressuring her to sign on. Cotugno deftly employs dual narratives in Birds of California: Fiona knows why she acted out in the past and readers will have some inkling as well, but Sam is privy only to what Fiona chooses to reveal to him.
Cotugno is known for tackling hard issues with nuance and care in her young adult novels, and this adult romance is no different. As the characters grow closer and photographers rediscover Fiona, Sam learns the truth of her past and is forced to reevaluate his assumptions as Fiona grapples with her PTSD. This is not a romantic comedy, but Cotugno does lighten what could have been a melancholy story with plenty of get-to-know-you banter and steam. Birds of California is a poignant reminder that people--and their stories--aren't always as they appear. --Suzanne Krohn, librarian and freelance reviewer
Harper Perennial, $16.99, paperback, 288p., 9780063159143
The Third Person
by Emma Grove
Debut author Emma Grove's luminous graphic memoir opens with a declaration: "None of the following incidents are made up or invented... I wish they were." Grove presents The Third Person in stark black-and-white panels with drawings outlined in a thick black line. The simplicity of her art is a stark contrast to the harrowing hardships she survived while seeking gender-affirming healthcare.
Grove is transgender. By age 33, living as a man is utterly untenable. To commence medical transition requires the approval of a gender therapist. Grove settles with Toby (who's also trans) because he doesn't make demands about interrogating her past--at least not initially. Their meetings dominate the narrative as Grove reveals her "parts," that she is actually three "separate" people: overworked, exhausted Ed; aggressively protective Katina; and tentative, thoughtful Emma. Toby, self-admittedly, is not equipped to treat her, yet she continues to return. Her eventual Dissociative Identity Disorder diagnosis becomes a wrenching challenge to identify, accept and resolve. Healing demands she must finally confront the geneses of her ongoing dissociations. Her dancing with abandon at book's end, depicted in color, is a worthy celebration indeed.
Despite the memoir's hefty page count, Grove's accomplished storytelling will undoubtedly encourage single-sitting reads. Those hundreds of pages of therapy sessions, beyond a guilt-tinged voyeuristic awe, might not seem scintillating by description. But Grove manifests her superb artistry in capturing emotions and reactions with a mere tip of the head, an angled face, animated eyebrows and added hand gestures. Grove's "gigantic jigsaw puzzle" proves to be a gift to behold. --Terry Hong, Smithsonian BookDragon
Drawn & Quarterly, $39.95, paperback, 920p., 9781770466159
Reading the Water: Fly Fishing, Fatherhood, and Finding Strength in Nature
by Mark Hume
Veteran fly fisherman Mark Hume (Trout School: Lessons from a Fly-Fishing Master) charts his intertwined journeys of fishing and fatherhood in the lyrical, thoughtful Reading the Water. Hume has fished avidly since his boyhood in British Columbia. A self-taught fisherman, he knew he wanted to pass on the lore and love of fly fishing to his two daughters, Emma and Claire.
Hume's narrative captures the beauty of the rivers and streams he fished as a boy: "I had begun to calibrate my life in relation to my access to water." He chronicles his family's many moves; his eventual career in big-city journalism; falling in love with his wife, Maggie; and the arrival of the two babies who grew to be his fishing companions. In chapters with names like "Fly Tying Spells" and "Catch and Release," Hume explores the mystical and mundane aspects of fishing: the frustration of waiting in the rain for a catch that never comes and the occasional transcendent moment of connection with the universe through a fish.
Both of Hume's daughters took to fishing as children. Hume writes about teaching them to tie flies and cast and to catch, release and sometimes kill fish. He teaches them about "the interlacing of life and death," shows them hidden streams in the forests and hopes that their connection to the earth will endure long after they leave home. Reading the Water urges readers to appreciate the wild places around them and to work to preserve the beauty and diversity of rivers and the animals that inhabit them. --Katie Noah Gibson, blogger at Cakes, Tea and Dreams
Greystone, $27.95, hardcover, 288p., 9781771645690
Coming Up for Air
by Tom Daley
Olympic gold medal-winning diver Tom Daley's memoir, Coming Up for Air, is an inspiring, moving and honest examination of a gay athlete's life. Daley (Tom's Daily Goals) was 14 when he participated in his first Olympics in 2008, and at age 15, he became Britain's first individual diving world champion, winning a gold medal at the FINA World Championships in Rome. There's a lot about diving and training in this memoir, but Daley is also very open about the debilitating physical and mental stress he experienced.
The memoir is broken into 11 chapters with titles such as "Perseverance," "Acceptance," "Motivation," "Endurance," etc., that focus on individual traits that helped Daley accomplish his goals. These chapters are both how-to and tell-all in nature. In the heartbreaking and tender "Courage" chapter, he recounts the experience of losing his father to a brain tumor and, before he can process his grief, returning to training. He also meets his future husband, Oscar-winning screenwriter Dustin Lance Black, who helps him confront his inability to let people get close to him. Black also helps him realize that "diving was something I could do but it wasn't who I was. This realisation brought with it a profound sense of freedom and release."
Few memoirs by athletes are as brutally candid as Daley's. He details his panic attacks, an eating disorder and body image issues as well as a plethora of physical illnesses, including pneumonia, a concussion, a Covid infection and a secret knee surgery several months before the 2020 Tokyo Olympics. Written with charm and an open heart, Daley's memoir is irresistible. --Kevin Howell, independent reviewer and marketing consultant
Hanover Square Press, $17.99, paperback, 240p., 9781335662569
Bad Mexicans: Race, Empire, & Revolution in the Borderlands
by Kelly Lytle Hernández
Ricardo Flores Magón and the revolutionary movement he created (the magonistas) were considered precursors to the larger Mexican Revolution of 1910-1917. But the story is often "folded into the corners of Mexican American history," according to MacArthur Fellow and historian Kelly Lytle Hernández (City of Inmates) in the impressively researched Bad Mexicans.
The story of the magonistas is essential to understanding the history of the United States, Hernández claims, and particularly the American West. Magón and his band of gutsy revolutionaries--with their iconic battle cry of "Land and Liberty!"--sought "a wholesale political and economic revolution" with their plans to overthrow the long reign of General Porfirio Díaz, a military dictator who squelched protest and greased the wheels for legions of U.S. investors. Díaz, who dubbed the magonistas "malos Mexicanos" (or bad Mexicans) for challenging his rule, sought to muzzle and, if necessary, silence all opposition. The flamboyantly mustachioed Magón, after years of anti-Díaz jeremiads and revolutionary rhetoric, fled to the U.S. in 1904 to continue the work of toppling the dictator from afar. Through his long-running newspaper and recruitment tool Regeneración, Magón and his circle of comrades planted the seeds from which the Mexican Revolution bore fruit. But before their dream was realized, the vaunted precursors became the transient targets of a joint U.S.-Mexico counterinsurgency campaign.
Bad Mexicans is history that promises to enlighten as much as it entertains. An attempted kidnapping of Magón, for instance, reads like a bar brawl from a western. It is eminently satisfying. Just like Hernández's book. --Peggy Kurkowski, book reviewer and copywriter in Denver
W.W. Norton, $30, hardcover, 384p., 9781324004370
Been There, Done That: A Rousing History of Sex
by Rachel Feltman
Sex is one of those eternally beguiling subjects. Even once the mystery of where babies come from is dispelled, there is a nagging sense that one might be doing it wrong. For Popular Science executive editor Rachel Feltman, that insecurity festered for years under the wet blanket of a Sunday school education that further foisted shame upon pretty much all carnal acts. So, it would be fair to suggest that the wildly entertaining Been There, Done That: A Rousing History of Sex is as much an act of reclamation and redemption as it is an eye-opening stroll through a colorful evolutionary history of sexual activity.
"I'm writing this because I hope you can learn quickly what it took me far too long to learn: that today's mainstream definition of sex is deeply flawed and that this has the ability to cause us harm," Feltman writes in her introductory chapter, "Everything Weird Is Normal--Everything Normal Is Weird." Without wasting any time, she then discusses duck penises; homosexuality in the wild, wild west; "a blob with 720 sexes that displayed both fungal and animal characteristics"; and the "really stupid" yet commonly accepted calendar for clocking weeks of pregnancy.
Feltman seems to have left no stone unturned when it comes to facets of gender, intercourse, masturbation, sexually transmitted infections, birth control, performance anxiety, pornography, kinks, etc. After such a kaleidoscopic ride, Been There, Done That shines as an irreverent invitation to be enchanted by one's body, rather than ashamed; to be present in desire, rather than dislocated from it; to cast off the veil of insecurity and embrace one's whole self. --Dave Wheeler, associate editor, Shelf Awareness
Bold Type Books, $27, hardcover, 336p., 9781645037163
Uncertain Ground: Citizenship in an Age of Endless, Invisible War
by Phil Klay
Phil Klay is among a group of veterans who have used the written word as a tool to make sense of their experiences serving in Iraq and Afghanistan. With Uncertain Ground, he shifts to nonfiction to explore, in a tightly focused collection of essays, some of the themes that have surfaced in his earlier writing--most notably the tension between the perspective of soldiers embroiled in combat in the U.S.'s "forever wars" for more than two decades and the disengagement of an American public in whose name they fight.
Klay (Redeployment; Missionaries) spotlights that tension almost from the opening pages, remarking on a complacent citizenry that "remains blissfully at peace until an American dies, and it turns out we were at war all along." His criticism of the leaders of both political parties is unsparing, holding them responsible for this state of willful ignorance. Time and again in these 21 essays, written between 2010 and early 2020, he paints a stark contrast between the outlook of soldiers who have been dispatched on ill-defined foreign missions, many of them multiple times, and the unwillingness of their civilian counterparts to engage in some of the most rudimentary obligations of citizenship and hold their leaders accountable for the decisions that place these volunteers in peril.
Thoughtful readers will come away from this book with a clearer understanding of where the U.S. has fallen short of its ideals since 9/11 and of at least some of the questions its citizens should be asking about the country's current and future military missions. --Harvey Freedenberg, freelance reviewer
Penguin Press, $27, hardcover, 272p., 9780593299241
Unshaved: Resistance and Revolution in Women's Body Hair Politics
by Breanne Fahs
Why do women, unlike men, tend to shave their body hair? "That's just how it is"--one of the reasons quoted in Unshaved: Resistance and Revolution in Women's Body Hair Politics--isn't good enough for Breanne Fahs. Engaging, elucidating and occasionally lots of fun, her book looks at the politics of women's body hair, which she calls "the tiniest of subjects with enormous implications."
Fahs (Firebrand Feminism), a women's and gender studies professor at Arizona State University, begins Unshaved with an overview of the traditionally female practice of body hair removal, which became customary by the 1920s, when fashions started to reveal more skin and private bathrooms were the norm in middle-class homes. Fahs proceeds to spotlight zines and photography (images provided) focusing on women's body hair, after which she salutes body hair rebels--women who, for various reasons, skip the razor. But the cornerstone of Unshaved is Fahs's recap of her headline-generating extra-credit body hair assignment, for which she invited her female students to stop shaving for 10 weeks and report on their experiences.
Fahs, who writes in an unfussy style that softens the academic nature of her book, doesn't feign objectivity about her subject: "The better people get at understanding the social contexts in which they make personal choices, the more they can demystify those choices and understand them as complicated and tangled up with structures of power." Unshaved is a gateway to that understanding--as is the body hair assignment, should intrepid readers choose to accept it. --Nell Beram, author and freelance writer
University of Washington Press, $30, paperback, 308p., 9780295750286
Translating Myself and Others
by Jhumpa Lahiri
The art of literary translation is "central to the production of literature, not an accessory to it," writes Jhumpa Lahiri (Whereabouts) in Translating Myself and Others. Talk about linguistically precocious: when a teacher forced five-year-old Lahiri to write "Dear Mom" in her homemade Mother's Day card, rather than the Bengali "Ma," she had already "intuited the central and complex role that translation was to play" in her writing. In 2015, she took her writing in a seemingly unexpected direction: She moved to Rome to master Italian and "to plunge into a new idiom, to encounter new people and a new culture." These essays show that this wasn't as abrupt a U-turn as one might think, and demonstrate the depths of her love for her adopted language.
Frequent references to Ovid's Metamorphoses appear in these pieces, and with good reason. All translation, Lahiri writes, is a form of metamorphosis, "a radical, painful, and miraculous transformation in which specific traits and elements are shed and others newly obtained." Among these works are essays that accompany her translations of novels by Italian writer Domenico Starnone, critical appraisals of the role of translation in works by Antonio Gramsci and Italo Calvino and personal essays on the pleasures and challenges of translation. The book ends with two essays she wrote in Italian. "To translate is to walk down numerous scary corridors, to grope in the dark," Lahiri writes. Readers will have a newfound appreciation of the translator's ability to illuminate. --Michael Magras, freelance book reviewer
Princeton University Press, $21.95, hardcover, 208p., 9780691231167
Oh William!
by Elizabeth Strout
Pulitzer Prize-winner Elizabeth Strout (My Name Is Lucy Barton; Anything Is Possible) has the remarkable ability to engage audiences immediately with just a few opening sentences. Her marvelous eighth novel, Oh William!--named one of the 10 Best Books of the Year by the New York Times Book Review, the Washington Post and Time magazine--is no different, made even more inviting by continuing her Amgash series. Reading all three in chronological order promises gratifying insights, but, as with all of Strout's work, each title is satisfying on its own.
"I would like to say a few things about my first husband, William," Lucy Barton begins. He's 71 now, and "been through some very sad events." Lucy herself is 63, a lauded novelist still living in New York City, recently widowed following the death of her second husband. Here, though, she spotlights William, to whom she was married for almost 20 years. In the decades since their divorce, they've remained remarkably close.
William is battling night terrors that involve his late mother, Catherine. In life, Catherine was especially close to both William and Lucy; her premature death happened during their marriage, making Lucy the only partner of William whom Catherine knew. He can't share that past with his third wife, Estelle, 22 years younger. So when Estelle abandons William, taking their 10-year-old daughter, William again turns to Lucy for support. He also takes advantage of Estelle's last Christmas gift--a subscription to an ancestry website that he initially disdained--and what he discovers is so shocking that, once more, he must rely on Lucy to make sense of what he's learned.
It's Lucy's razor-sharp observations about identity and relationships that propel Strout's narrative toward deeply empathic self-awareness. Her vast audiences will (again) be enthralled. --Terry Hong, Smithsonian BookDragon
Random House, $18, paperback, 256p., 9780812989441
Better Off Dead: A Jack Reacher Novel
by Lee Child and Andrew Child
In the magnificently written Better Off Dead, the second Jack Reacher collaboration between Lee Child and Andrew Child, Reacher lands in the morgue after helping a roadside crash victim. Say what?
Reacher sees an old Jeep crashed into a tree and a woman slumped over the wheel. It's a trap, but not one for Reacher. The woman's name is Michaela and she's waiting to ambush some thugs working for a chemical weapons terrorist called Dendoncker, who is keeping her brother, Michael, as a hostage. Instead of walking away and letting Michaela take care of the bad guys herself, Reacher sticks around as backup. When the thugs try to rape Michaela, she's forced to kill them both and loses what she thinks is the last chance to find her brother. Reacher convinces Michaela to let him help locate Dendoncker and rescue Michael. Whenever Dendoncker hears an enemy has been killed, he insists on visiting the morgue in person to see the body. Reacher and Michaela's plan is simple: Reacher will cause enough trouble for Dendoncker to provoke a confrontation, during which he gets himself "killed" to draw Dendoncker out into the open for a look at Reacher's body. It's a crazy, dangerous idea. And it just might work.
Lee Child continues his handoff of the series to his brother, Andrew, in a seamless manner. Rest assured, the epic fight scenes remain prominent and plentiful, as does the quick-wittedness of the larger-than-life Reacher. The brothers show no inclination of letting this beloved series run out of steam. --Paul Dinh-McCrillis, freelance reviewer
Dell, $9.99, mass market paperbound, 384p., 9781984818539
The Writer's Life
Reading with... Chantal V. Johnson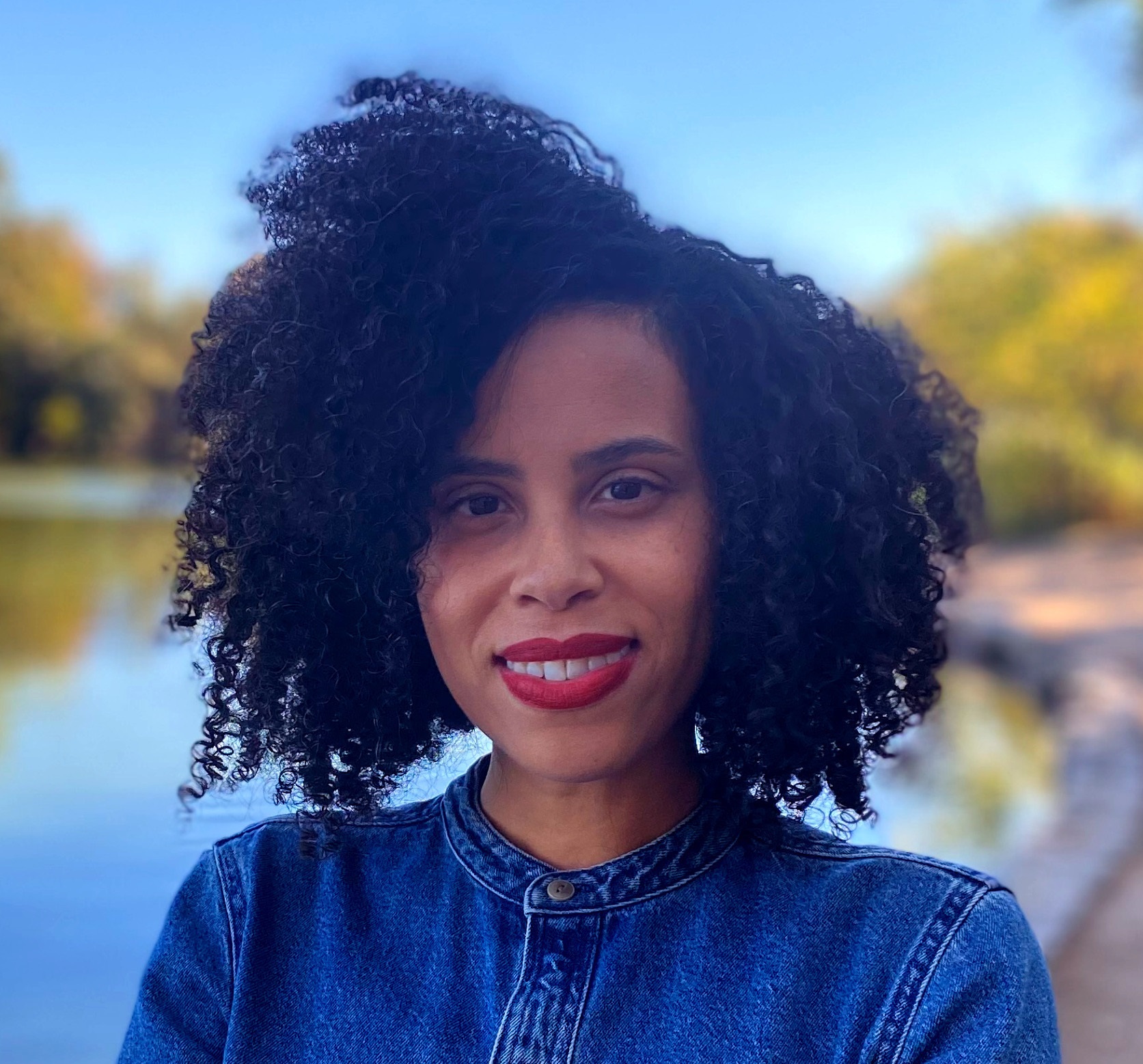 photo: Noah Barrow
Chantal V. Johnson is a lawyer and writer. Her debut novel, Post-Traumatic (Little, Brown), follows a millennial Black Latina who works as a lawyer representing psychiatric patients and privately struggles to keep at bay what may or may not be her own PTSD from an incredibly tough childhood. Johnson is a graduate of Stanford Law School, a 2018 Center for Fiction Emerging Writer Fellow and lives in New York.
Handsell readers your book in 25 words or less:
Post-Traumatic is a darkly funny novel about the aftermath of childhood trauma, the challenges of gender and the power of friendship.
On your nightstand now:
I just finished the novella Whimsy by Shannon McLeod. It's about a young woman trying to forge connections in the wake of an accident that leaves her disfigured. I kept it on my nightstand because it's very cool-looking (small and orange).
I'm currently reading The Four Humors by Mina Seckin and am really enjoying it: it's wry and sweet and filled with interesting digressions about language, history and familial gossip.
I'm also making my way through all of Percival Everett's novels, and Telephone is up next.
Favorite book when you were a child:
I loved Alice's Adventures in Wonderland. In addition to the surreal and wacky plot, it's a celebration of language and what you can do with it: perfect for a young writer.
Your top five authors:
Anita Brookner is a master of the character study, and she writes perfect paragraphs. I love that her writing is as meticulous as many of her main characters, who work very hard to avoid the messiness of life.
Elena Ferrante is a model for propulsive writing about gender and relationships.
Zadie Smith manages to be a brilliant novelist, essayist, cultural critic and reader all at once.
Ben Lerner has been a major influence on me. His writing is cerebral and interior, while also being really invested in intimacy and relationships.
I love all of Marie NDiaye's strange, somewhat surreal novels of troubled women, personal and inherited shame and familial estrangement.
Book you've faked reading:
Probably something by Deleuze and Guattari in graduate school.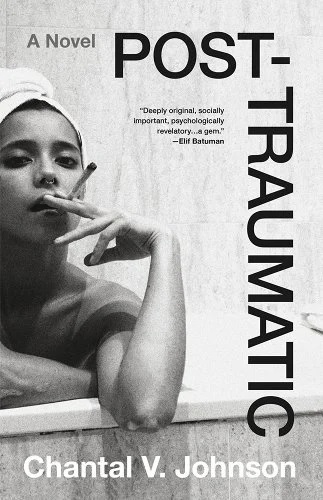 Book you're an evangelist for:
There are currently two. First is The Great Offshore Grounds by Vanessa Veselka, which is a female road novel, a shipping-and-boating novel and a novel about social class and the complications of family. Vanessa is also just great at making things happen, plot-wise.
I am also championing The Trees by Percival Everett, which is a darkly comic police procedural crossed with a race revenge story. It's marvelous and utterly distinct.
Book you've bought for the cover:
Painting Time by Maylis de Kerangal, which features a lovely Picasso painting and hand-written lettering on the cover. It's a perfect design for a novel about ambitious young artists who paint all night. Na Kim has got to be one of the best book designers in the business.
Book you hid from your parents:
I don't remember ever having to hide a book.
Book that changed your life:
There are so many, but I was lucky to get to read Annie Dillard's Pilgrim at Tinker Creek in a high school English class. The idea of a brilliant woman taking herself and her thoughts seriously--and prioritizing solitude and reflection--really affected me at that age.
Favorite line from a book:
It's from "Privilege," one of the stories in Alice Munro's The Beggar Maid: "Learning to survive, no matter with what cravenness and caution, what shocks and forebodings, is not the same as being miserable. It is too interesting."
Five books you'll never part with:
I still have my high school copy of Pilgrim at Tinker Creek: it's filled with my teen scribblings and naïve thoughts--and I love it.
My first year of college I took a course devoted entirely to Virginia Woolf, and I still have most of those books. But The Waves stands out as a keeper.
Sylvia Plath was formative for me, and I'll never part with the tiny Faber & Faber paperback version of Ariel that I bought in Paris at Shakespeare & Company when I was 19.
I reread Dinner at the Homesick Restaurant by Anne Tyler once a year, so I've got to keep that.
Finally, I'll never part with The End of Vandalism by Tom Drury, because it is a perfect book and one that makes me feel better each time I read it.
Book you most want to read again for the first time:
Milkman by Anna Burns is an incredible book that really opens up new formal possibilities for the novel. It is written in a completely original style and contains brilliant insights on gender and oppressive communities. I am far too cynical to experience much awe or wonder in life, but that's what I felt while reading Milkman.
A book you love that readers might not know:
Pig Tales by Marie Darrieussecq. It's a gender satire about a woman who turns into a pig.

With Prejudice
by Robin Peguero
Robin Peguero's penetrating legal thriller begins with seven strangers in a jury deliberation room, preparing to decide a man's fate. By the end of the first chapter, it's clear these people are far from being unbiased, for every single person has come to the table--as the title says--With Prejudice.
The story then shifts to introduce an ambitious young prosecutor named Sandy Grunwald, who's preparing to start the murder trial of Gabriel Soto, accused of killing a young woman named Melina Mora two years ago. An eyewitness claims Soto was arguing with Mora at a bar earlier in the evening on which she disappeared, though the witness originally described the suspect as being of an ethnicity different from Soto's. Mora's body was never found, only a set of bones in a morgue that were identified as hers. The night before the trial begins, Grunwald receives a stunning blow to her case.
Gleefully lapping up this development is Grunwald's formidable opponent, public defender Jordan Whipple. His rejection from all the Ivy law schools has become "a chip he carries on his overdeveloped shoulders." Whipple will do whatever it takes to win, including going against his client's wishes to paint a false picture of Soto in court.
Back in the deliberation room, readers get to know the diverse group of jurors: a white man who considers himself the enforcer of rules in his neighborhood; a Black tax collector who follows rules even though sometimes they work against him; a white progressive lawyer engaged in social justice for marginalized people; a Nicaraguan American doctor who's not against fudging facts when the truth is too painful to reveal. These are some of the people sitting in judgment of the defendant, but are they truly his peers?
With Prejudice, Peguero's first novel, delivers more than just a complex mystery; it pulls back the curtain to provide a 360-degree view of the American legal system's inner workings. Besides delving into the backgrounds of the prosecutor, public defender and jury members, Peguero also serves up personal histories for the judge and the lead detective on the witness stand. Most of the key players show up with good intentions, but when everyone's world views have been shaped by drastically different life experiences, it's hard to agree on what's right.
Peguero's writing is striking for the stark observations about the legal system, such as this description from Grunwald, the prosecutor: "The jury is a crew of misfits. The scraps that neither side particularly wanted.... You don't pick a jury. You're left with a jury. If you're too informed... then you might know too much. The court itself kicks you off. If you're too opinionated... then you might think for yourself too much. It's a race to the bottom." Such a pronouncement might seem cynical, but it's hard to argue that it doesn't ring true.
The author also doesn't pull punches when it comes to the goals of the attorneys on both sides. Instead of aiming for truth and justice, Grunwald and Whipple are more concerned about who will put on the best performance in the courtroom. At one point Whipple asks Grunwald, "How does it make you feel that you're about to spend day after day pummeling a poor closeted gay kid in order to earn a conviction?" Grunwald snaps back, "The same way, I assume, you'll feel about portraying a poor dead girl as a reckless, drunk whore who brought this all on herself." As if these statements aren't startling enough, both Grunwald and Whipple believe they have the moral high ground. The novel makes one ponder: Will either side's actions deliver justice for the victim and reveal the truth about what happened to her?
While some of the characters have noble goals and others have questionable motives, none are portrayed as stereotypes. A good cop can still have shameful secrets from his past, and a doctor who heals patients can hide the harm and violence in her own family. Peguero shows the reasons that compel some people to move in gray areas, and how sometimes, regardless of intention, the consequences can be devastating.
As the omniscient narrative flits from person to person, it also travels back to when some of the characters were younger. Peguero cleverly depicts points in time without giving specific dates, years or even decades. Instead, he mentions someone buying VHS workout videos, or two young friends--one white, one Black--being called Riggs and Murtaugh, a reference to the characters in the 1980s Lethal Weapon movies. The absence of clear time markers helps stories move smoothly between time periods, and sharp-eyed readers won't have a problem determining in what year a scene is set.
No matter the year, Peguero's debut novel is a timely one, asking hard questions and revealing harder realities about an imperfect system. But for fans of legal thrillers, objectivity isn't necessary. The verdict is that With Prejudice is a thought-provoking and satisfying read. --Elyse Dinh-McCrillis
Grand Central Publishing, $28, hardcover, 320p., 9781538706282
Exposing What's There
An Interview With Robin Peguero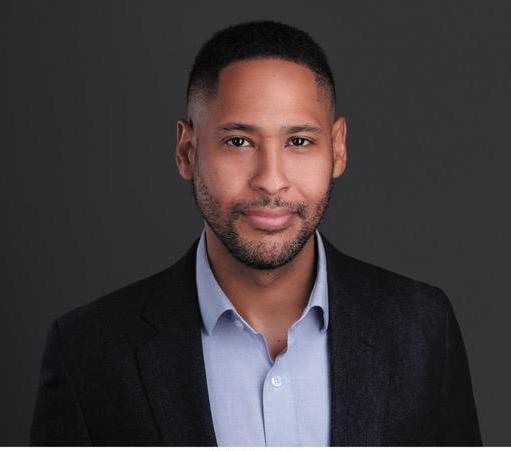 (photo: Chris Gillett)
After graduating from Harvard College and Harvard Law, Robin Peguero spent seven years telling stories to juries, most recently as a Miami homicide prosecutor. Currently he works for the U.S. House of Representatives as investigative counsel on domestic terrorism. His first novel, With Prejudice, will be published by Grand Central on May 17, 2022.
With Prejudice is told in omniscient voice, delving into many characters' psyches. Which ones did you identify with most or find easiest to write? Which were most challenging?
In art, as in life, I identify most with characters whose vulnerabilities are on full display. They're often also the most challenging to portray. Detective Samuel Sterling is a man of many virtues who is nonetheless flawed, bruised by an adolescent trauma that haunts him well into adulthood. Jury foreman Earl Thomas is a government employee who innately respects authority and follows the rules, but he has found himself serially entangled in police interactions outside of his control. As the person breathing life into them, I must thread the needle, honoring their complexities and contradictions to form round, flesh-and-bone human beings both charming and unpleasant.
The easier--and most fun--characters to create lay bare an unsavory human condition in need of examination. We see ourselves in them, our ugliest impulses, and it makes us strive toward self-improvement. Characters like Jordan Whipple, the preening public defender who revels in adversarial lawyering, or Joseph Cole, a neighborhood busybody with questionable views, or Arnie Weiss, a woke white man with a savior complex--all are familiar figures that reveal to us the ways in which we can do better.
An incident that happened to your father when you were 11 deeply affected your life.
My father was arrested. He was pumping gas and, while attempting to catch a glimpse of the prices on the oversized board, meandered into the personal space of a woman outside his field of vision. One of her friends called the police. They arrived, my father was disgruntled, and they arrested him on charges of disorderly conduct and resisting arrest without violence. To hear that my father--a grade-school teacher who never drank, did not smoke, didn't even curse--had succumbed to the system crushed me.
I distinctly remember thinking that such a run-in (however small) would be my lot in life. That this was, at some point, likely to happen to me. I don't want any 11-year-old to think like that. It all came full circle years later, when my father sought to have the record expunged while I was a first-year prosecutor. I didn't handle the matter myself, of course, but it was somewhat poetic that almost 20 years later, I was serving in the office that had previously prosecuted him and the one that oversaw his formal absolution. The criminal justice system is complicated, and so are the lives of the people caught up in it. I try to never lose sight of that.
What were some of the biggest surprises you encountered after you became a part of the legal system?
I was surprised by how little of the American criminal jury trial is geared toward getting at the truth. Instead, it's a zero-sum game where two sides of diametrically opposing interests perform before strangers for high stakes: sometimes either complete exoneration or a lengthy prison sentence but no in-between. It's high risk, high reward. If you lose after being treated to a high burden of proof and a defense attorney whose job it is to tell an alternate story--whether it is based in truth or not--stiff penalties somehow feel earned. Often, we never get to hear the truth, at least not from the perpetrator, who knows it best.
So much of a trial is performative. We hide a lot from the jury, like a defendant's prior record. As lawyers, we must pretend certain things are untrue or leave otherwise obvious things unmentioned. Both sides get to tell the jury a story, and so much of how that story is received depends on factors outside of revealing the truth: the oratory skills of the attorneys, the treatment of the lawyers by the judge, and research has even shown that something as superficial as the attractiveness of the advocates can unduly affect outcomes. How much of it all is a show is what shocked me.
When did you start to think you had a novel in you?
I've been writing stories since I first learned to grip a pen. At recess in grade school, I sat myself in a corner and scribbled longform stories into my spiral notebook. For my birthday parties, I'd have penned screenplays (usually horror) that I coaxed my friends into performing and video recording. So I knew--from my days doing journalism in college, to my speechwriting in Congress, to my trial work as a lawyer--that I had stories to tell.
It wasn't until I tried my first homicide as a fairly young prosecutor that it struck me the topic was ripe for a novel. There was so much drama in that frigid courtroom: highs and lows, moments that stole my breath and sank my gut, the full spectrum of emotion and suspense that left me enervated and sleepless for days at a time. Trial is never dull. I wanted to replicate that feeling for readers.
With Prejudice includes blunt truths, such as a description of a jury as the "scraps that neither side particularly wanted." What changes could help make the process more equitable or effective?
There is a legal fiction in jury picking: seeking the tabula rasa--the blank slate--who can set aside all preconceived notions and fairly, objectively adjudicate facts. But we all see the same facts through different lenses and, at times, emerge with wildly different takeaways. There is no such thing as objective. This is what makes our system ultimately human.
In an attempt to make it seem we're stripping a jury of all its biases, critics say we end up with the lowest common denominator: jurors who aren't well read or informed, who haven't given some of life's big questions much thought or don't hold deep convictions on debates central to our cultural conversation. I would not go that far. In my experience, jurors can and do serve admirably and intelligently, trying their best to follow the law even when their impulses say otherwise.
But I think we ought to speak more honestly about the process. Jury picking is a game where both sides try their best to keep jurors sympathetic to their cause and remove those whose views are antithetical. Trial attorneys almost universally confirm that cases are won and lost in jury selection. That's an acknowledgment that outcomes are less contingent on the facts than on who's making the decision. The novel is less geared toward advocating for specific change than it is merely exposing what's there. Because you can't change or improve upon it until you first see it for what it is.--Elyse Dinh-McCrillis
Shelf vetted, publisher supported.
Rediscover
Rediscover: Larry Woiwode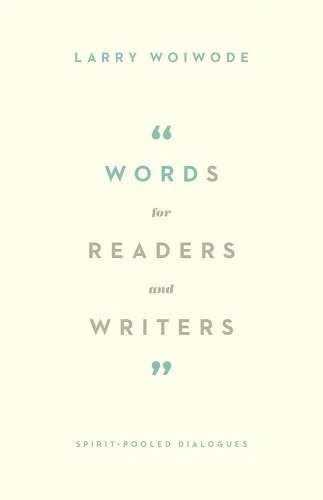 Larry Woiwode, the author of "lyrical, expansive novels, short stories, poems and essays, mostly planted in the American West, that explored the power of place, family ties and faith, spiritual and otherwise," died April 28 at age 80, the New York Times reported. Woiwode's 1975 novel, Beyond the Bedroom Wall, "a 600-page saga about four generations of a North Dakota farming clan, established his place in American letters. For its epic sweep, elegant language and essential themes, he was compared to Dickens, Melville and Tolstoy." For a decade as a young writer, Woiwode was under the mentorship of legendary editor William Maxwell, who, like Woiwode, had grown up in a small town in Illinois and gone to the state university's Urbana-Champaign campus. Woiwode's first novel, What I'm Going to Do, I Think (1969), won the William Faulkner Foundation Award for the most notable first novel of the year and was a finalist for the National Book Award. In 1978, he and his wife moved to a 160-acre farm in North Dakota, which they farmed themselves.

Woiwode's books included five novels, two short story collections, two memoirs--What I Think I Did (2000) and A Step from Death (2008)--and a collection of poetry, Even Tide. His most recent essay collection, Words for Readers and Writers: Spirit-Pooled Dialogues (2013), is available from Crossway ($25).