Week of Friday, July 8, 2022
Among the 25 books reviewed this week: Sopan Deb's "exquisite first novel," Keya Das's Second Act, about an Indian American family dealing with the death of a teenage daughter; Anuradha Roy's The Earthspinner, "a poetic and ambitious novel about the pursuit of art, love and beauty in the midst of turbulent times"; and Melissa Albert offers "vivid prose in an engaging slow-burn mystery" Our Crooked Hearts; plus many more.
In The Writer's Life, Newbery Medalist Susan Cooper offers readers an intimate look at her relationship with longtime editor Margaret K. McElderry.
The Best Books This Week
Fiction
100 Animals that Can F*cking End You
by Mamadou Ndiaye
100 Animals that Can F*cking End You is sure to appeal to animal lovers--or anyone who loves an entertaining coffee-table book. Written by TikTok star Mamadou Ndiaye, who is known for his dramatic and funny videos about surprisingly deadly animals, 100 Animals is a delightful mashup of beautiful wildlife photos and Ndiaye's irreverent, often profane commentary on how these animals want to kill humans: "Don't let the cute baby face fool you--kangaroos have psychopath tendencies."
Giving each animal a "merk" rating (short for mercenary and slang for kill) as well as providing information on how exactly these animals pad their death statistics, 100 Animals may make readers want to avoid Africa and Australia, but it's guaranteed to keep them laughing. From "Homicide hounds" (African wild dogs) and "tiny animals that could turn you into a hashtag" (the tsetse fly and candiru) to the "Satan guppy" (stonefish), Ndiaye has it covered.
100 Animals is clearly an homage to Ndiaye's lifelong love of the animal kingdom and is perfect for National Geographic fans who would like something edgier. In addition to the information and merk rating for the 100 animals that are highlighted, there are also sections such as "Six Animals You Didn't Know Were Cannibals" and "Animals that Look Deadly but Aren't," in which Ndiaye's wit and humor combine with the truly gorgeous photographs, making 100 Animals that Can F*cking End You absolutely irresistible. --Jessica Howard, freelance book reviewer
Voracious, $21.99, paperback, 224p., 9780316453776
Filmmakers on Film: How They Create, Craft and Communicate
by David Jenkins
As David Jenkins, editor of the film journal Little White Lies, notes in his introduction to Filmmakers on Film: How They Create, Craft and Communicate, directors have to be a lot of things to make a great film: poets, musicians, photographers, novelists, actors and more. This book, "a celebration of professional multi-hyphenates across the last century and a small fraction of the new one," highlights 50 directors Jenkins loves. For each, Jenkins answers the question, "What makes this filmmaker exceptional?"
In facing pages, Jenkins presents a paragraph about each director next to a still photo from one of their films. Interviews with some of the filmmakers are interspersed throughout the book. Jenkins, to his credit, has compiled a diverse collection of artists, including many women, people of color and directors from places other than the U.S. and Europe. Along with familiar names such as Godard, Hitchcock and Scorsese are the likes of Argentinian Lucrecia Martel, whose four films "zero in on protagonists who are largely blind to the world in which they are cocooned," and Abderrahmane Sissako of Mauritania, who "employs film as an illustrative medium for private quandaries" of the people of Africa. There are also entries for the dreamlike films of Thailand's Apichatpong Weerasethakul and the "lightly warped but always discernible impression of messy reality" in the work of Britain's Joanna Hogg. The result is an excellent introduction to some of the world's greatest and most provocative filmmakers. --Michael Magras, freelance book reviewer
Laurence King, $17.99, paperback, 128p., 9780857829030
In O, the third full-length poetry collection by Lebanese poet Zeina Hashem Beck (Louder than Hearts), familial love and friendship salve ambivalence about heritage and the body. Hashem Beck, now living in California, expresses paradoxical feelings about her birthplace. "Fatherlands/ are ominous & comforting," she writes, describing Beirut as a "city of waste & jacaranda." In one of the six ghazals, which are some of the collection's standouts, she paints her relationship with the capital as a doomed affair: "You were never mine. I, never yours./ Isn't that true love's ode, dear Beirut?" Indeed, the collection also features eight odes that vary in length and form--from a multi-stanza, second-person piece about lipstick to a brief memory of roadside strawberries.
Other themes include trying to love one's body ("the church that I am"), frustration with cyclical violence ("I'm tired of metaphors about peace") and the risks inherent to parenthood. Family ties fuel poems referencing her late uncle's flower shop, her grandmother's death and a loved one's multiple sclerosis. Friendship is equally important, Hashem Beck confides: "Reader, let me tell you how I keep it together:/ friendships & antidepressants."
This collection of 47 poems teems with alliteration, bird imagery, spiritual language, textspeak and wordplay. In bilingual poems dubbed "duets," English and Arabic trade off on the page. Three separate "triptychs" are set out in columns that can be read across or down the page. Inventive in form, emotionally resonant and grounded in everyday situations, O feels like a lesson in recognizing that, despite the reality of conflict and illness, "beauty always comes." --Rebecca Foster, freelance reviewer, proofreader and blogger at Bookish Beck
Penguin, $20, paperback, 112p., 9780143136897
The Secret Keeper of Jaipur
by Alka Joshi
Readers of Alka Joshi's debut novel, The Henna Artist, fell in love with Malik, the savvy, street-child protégé of Lakshmi, the titular artist who made her living serving the upper-crust women of Jaipur. Joshi's second novel, The Secret Keeper of Jaipur, picks up Malik's and Lakshmi's stories 12 years later, as Malik (now a young man) uncovers some shady dealings at a prestigious construction firm.
Now living in Shimla, Lakshmi is happy tending to an extensive healing garden and helping her husband run his medical clinic. But she has ambitions for Malik, who owes a great deal to his "Auntie-Boss." He travels to Jaipur to apprentice at Singh-Sharma Construction (whose owners have a complicated history with Lakshmi), just as the firm unveils a state-of-the-art cinema. When the theater suffers a collapse on opening night, Malik begins to investigate. Meanwhile, Lakshmi and a new acquaintance in Shimla have stumbled onto a smuggling operation that may have links to the cinema incident.
Joshi's storytelling pulls readers into the colorful, rapidly changing world of 1960s India, where the maharanis still wield their traditional power but the newer forces of money and technology are also at play. Familiar characters and old secrets from The Henna Artist reappear, as Malik and Lakshmi wonder what to do with their new information and how to protect those they love. Joshi's second novel is an engaging story of secrets, betrayal and complicated power dynamics across class, gender and generational lines. --Katie Noah Gibson, blogger at Cakes, Tea and Dreams
Mira, $17.99, paperback, 384p., 9780778386339
Objects of Desire: Stories
by Clare Sestanovich
Clare Sestanovich's debut short story collection, Objects of Desire, focuses on a series of women grappling with the dissolution of their various relationships and the unsteady dynamics that result. Many of the 11 stories take place in the "after": after the divorce, the breakup, the breakdown. There are no romantic reunions, no sensible conclusions. "Terms of Agreement" is an informal letter from an unnamed narrator to her former boyfriend, an attempt loosely to recover the details of a relationship now past. It is also an exploration of performance: the performance of everyday living, especially in the context of someone else. Sestanovich studies the way people act (and why) with a blunt, humorous hand. In "Wants and Needs," a 20-something takes in her 19-year-old "sort-of stepbrother" and lazily imagines a relationship with him, one she doesn't even really want.
The prose is snappy, electric and tight; even unassuming sentences are charged with meaning. And though the collection primarily focuses on people--the way they see each other, the way they relate--it also examines modern society's role in enabling and dissolving their relationships. Most of the young narrators are somewhat creative and aimless: aspiring writers and painters participating in the gig economy. A politician ex-boyfriend is "admirable politically and abhorrent personally." A young man rejects emotional intimacy on dating apps, while his parents' open relationship brings in a much younger mistress. The characters--their attitudes, worldviews and situations--are distinctly 21st century. Sestanovich--named one of the National Book Foundation's "5 under 35"--has managed to create an accessible, sharp collection without sliding into cliché. -- Simone Woronoff, freelance writer and reviewer
Vintage, $16, paperback, 224p., 9780593311196
Never Far Away
by Michael Koryta
Michael Koryta's Never Far Away opens with a nail-biting scene in which Nina Morgan is asking for contract killers to murder her--to make it look like they have, that is, using shallow cuts and lots of blood. Faking her death and disappearing by herself is the only way for her to save her husband and kids and escape being hunted by her boss, a powerful dark-business figure named Lowery, whom Nina crossed simply by telling the truth.
Ten years later, Nina has established a new, happy life as Leah Trenton, a wilderness guide in northern Maine. But then she gets a call informing her that her husband has died in a freak accident. Leah swoops into action to rescue her kids from the killers who are still out there. One problem: they don't know Leah is their "long-dead" mother. And this time, Lowery will make sure Nina actually dies.
Thrillers are only suspenseful if the stakes are high and the villains formidable, and the Blackwell men in Koryta's novels are among the most lethal in crime fiction. The Blackwell brothers from 2014's Those Who Wish Me Dead reappear at the start of this novel. Next-generation Dax Blackwell is the killer from If She Wakes, but, in a neat twist, is helpful to Leah in Never Far Away while remaining as deadly as ever. The story is hers, though: a mother who goes through her worst nightmares only to come out as fierce as those who wish her dead. --Elyse Dinh-McCrillis, blogger at Pop Culture Nerd
Little, Brown, $17.99, paperback, 384p., 9780316535908
The Writer's Life
Susan Cooper: 'Much Love, Margaret'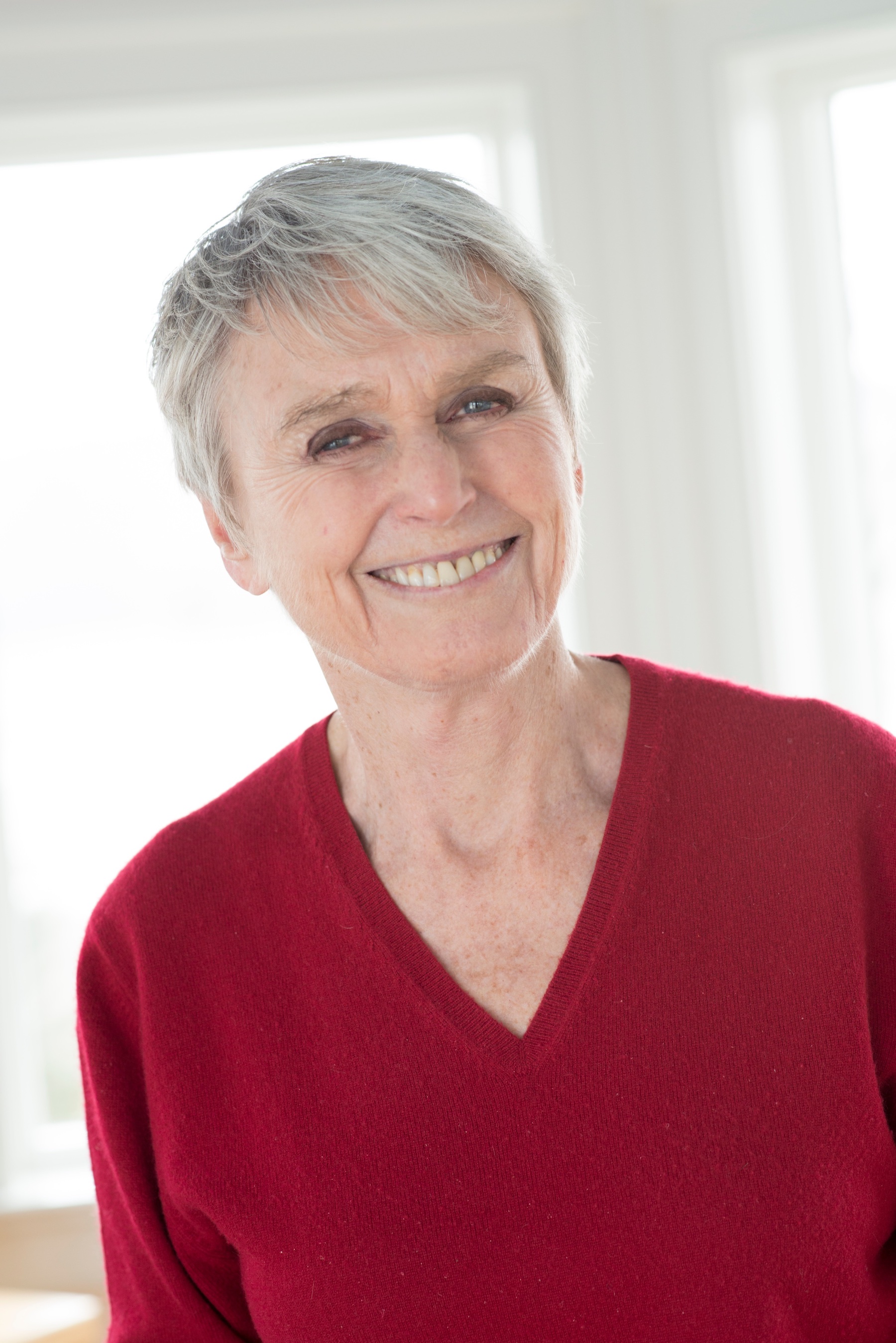 Susan Cooper
(photo: Tsar Fedorsky Photography)
Susan Cooper is one of our foremost children's authors; her classic five-book fantasy sequence The Dark Is Rising has sold millions of copies worldwide. Her many books have won the Newbery Medal, a Newbery Honor and the Boston Globe-Horn Book Award, and been shortlisted five times for the Carnegie Medal. Cooper lives on a salt marsh island in Massachusetts; she spoke with Shelf Awareness in celebration of the 50th anniversary of Margaret K. McElderry Books. She gives readers an intimate look into her relationship with McElderry, her longtime editor and friend.
You've said that you were a McElderry author before the imprint even began.
The very first letter I had from Margaret McElderry is dated April 27, 1966. It begins, "Dear Mrs. Grant, I have been meaning for a long time--ever since I read Over Sea, Under Stone--to get in touch with you directly and tell you of my very real pleasure in your book. We are very pleased indeed to have it on our list in this country...." I'd written Over Sea in my 20s, before marrying an American and moving to the U.S., and its British publisher, Jonathan Cape, had sold the U.S. rights to Margaret at Harcourt, Brace and World. I wasn't a debut author--I'd already published two adult books--but I'd never come across an editor with her personal touch. At the end of that first letter, she wrote: "Needless to say, I am very curious to know what you may be planning next for children--in fact, I hope that there is something actually in work now. If you find the time--and have the inclination--I'd love to hear from you about this."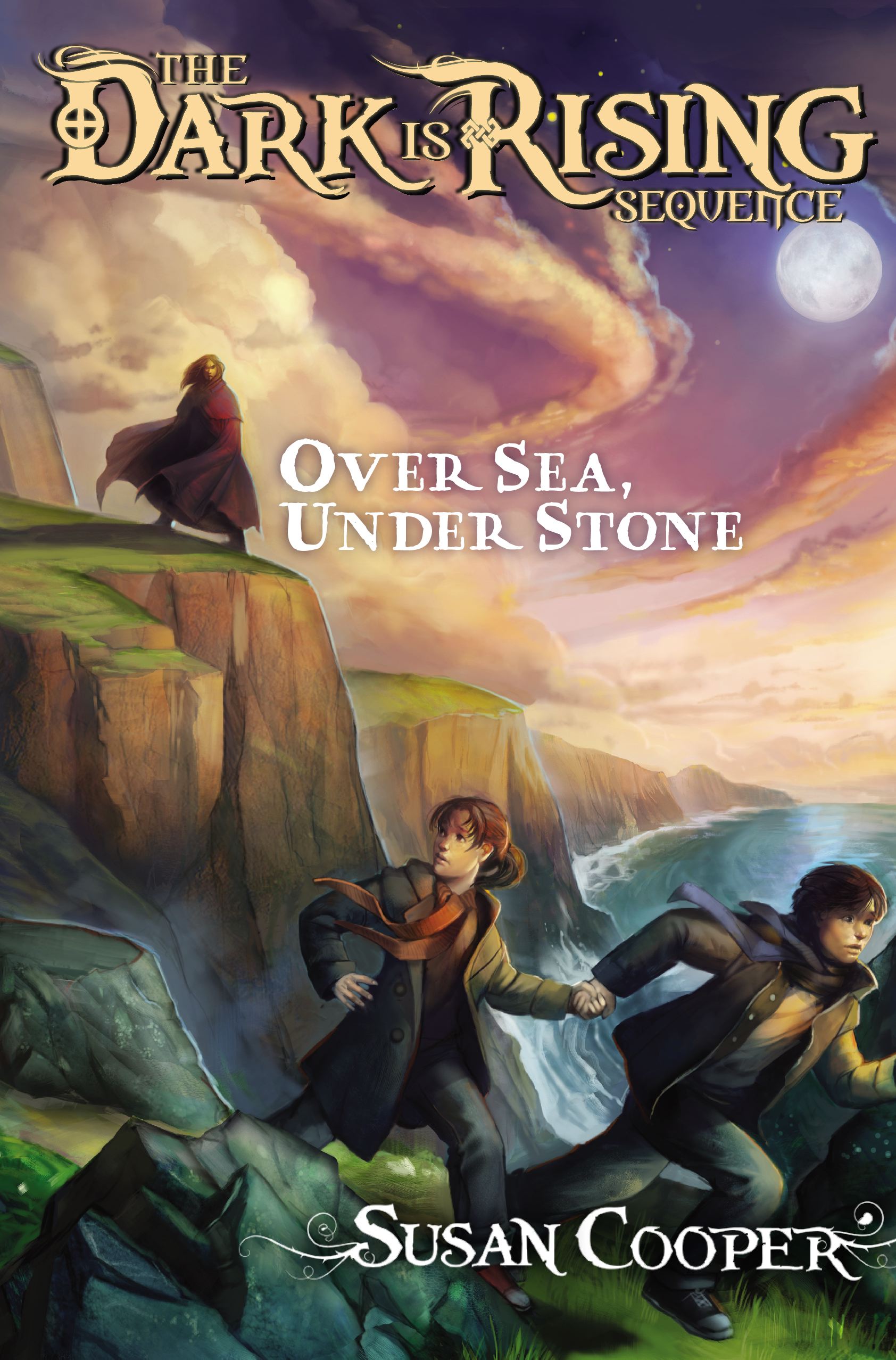 And she did, because I'd already written a novel about children in World War II called The Camp, and found that nobody wanted to publish it as an adult book. I promptly sent it to Margaret, and she wrote back, "Yesterday I read The Camp and haven't been able to stop thinking of it since then. It is an absolute heart-breaker--I was in tears at the end--and an extraordinarily perceptive piece of writing, and I do hope with all my heart, that we may publish it as a book for young readers." After some skillful editing to remove passages that seemed too adult, she published it in 1970 as Dawn of Fear, and we met for the first time. As a person she was a wonderful discovery, warm and encouraging; we were instantly friends, and when I tentatively mentioned my glimmer of an idea for a new book she wrote later, "I'm terribly keen to know how the next idea--the fantasy set in England--is coming along, so please do go on 'brooding gently' and I'll await the results with all the patience I can muster."
Did you know, with Over Sea, Under Stone, that you wanted to write a series?
I'd written Over Sea, Under Stone without any thought of its ever having a sequel, but when I began thinking about this new book, my imagination went into overdrive and produced a plan for a sequence not only linking the two books but adding three more. In those days this seemed hugely over-ambitious. But Margaret wrote gaily, "How perfectly marvelous to know that the next book and Over Sea are part of a sequence of five. What a glorious future! Don't for one moment think that this is daunting news, it is simply great."
And later she wrote, "The overall title The Dark Is Rising is perfectly marvelous and, so far as I know, has not been used, so hang on to it for it has a lovely sound."
It was at that point that the roof fell in: Margaret was fired from what was then Harcourt Brace Jovanovich by its new owner William Jovanovich--and like most of her authors, I broke my Harcourt Brace contract and went with her to the new imprint founded in her name at Atheneum. So, it was for MKM Books that we discussed and edited the "long and expensive" book that I called The Gift of Gramarye, but that Margaret asked me to rechristen The Dark Is Rising (in case children would think it was a book about grammar). I wrote to her, "I am half bubbly and half frightened about this book; it makes me feel more maternal than any I've ever written."
It's been 57 years since the publication of Over Sea, Under Stone. Please tell us a bit about working with and knowing McElderry.
Part of Margaret's genius as an editor was that she didn't try to shape her authors; she believed in giving them the freedom to follow their instincts--while firmly making suggestions to improve the resulting book. The Dark Is Rising was indeed too long, and I made some cuts that she suggested ("This book has a little too much weather"). Together we made minor alterations and discussed the merits of suggestions from my U.K. editor, since my books were now simultaneously edited and published on both sides of the Atlantic. It was Margaret whose judgment I trusted absolutely--and who would occasionally defend me in battles with her copy editors, particularly over my use of commas and refusal to follow the more ridiculous fiats of The Chicago Manual of Style. The defense had nothing to do with our friendship but came from her nature as an editor: deep down, her support for the writer passionate about the rhythm of words overcame her belief in rules.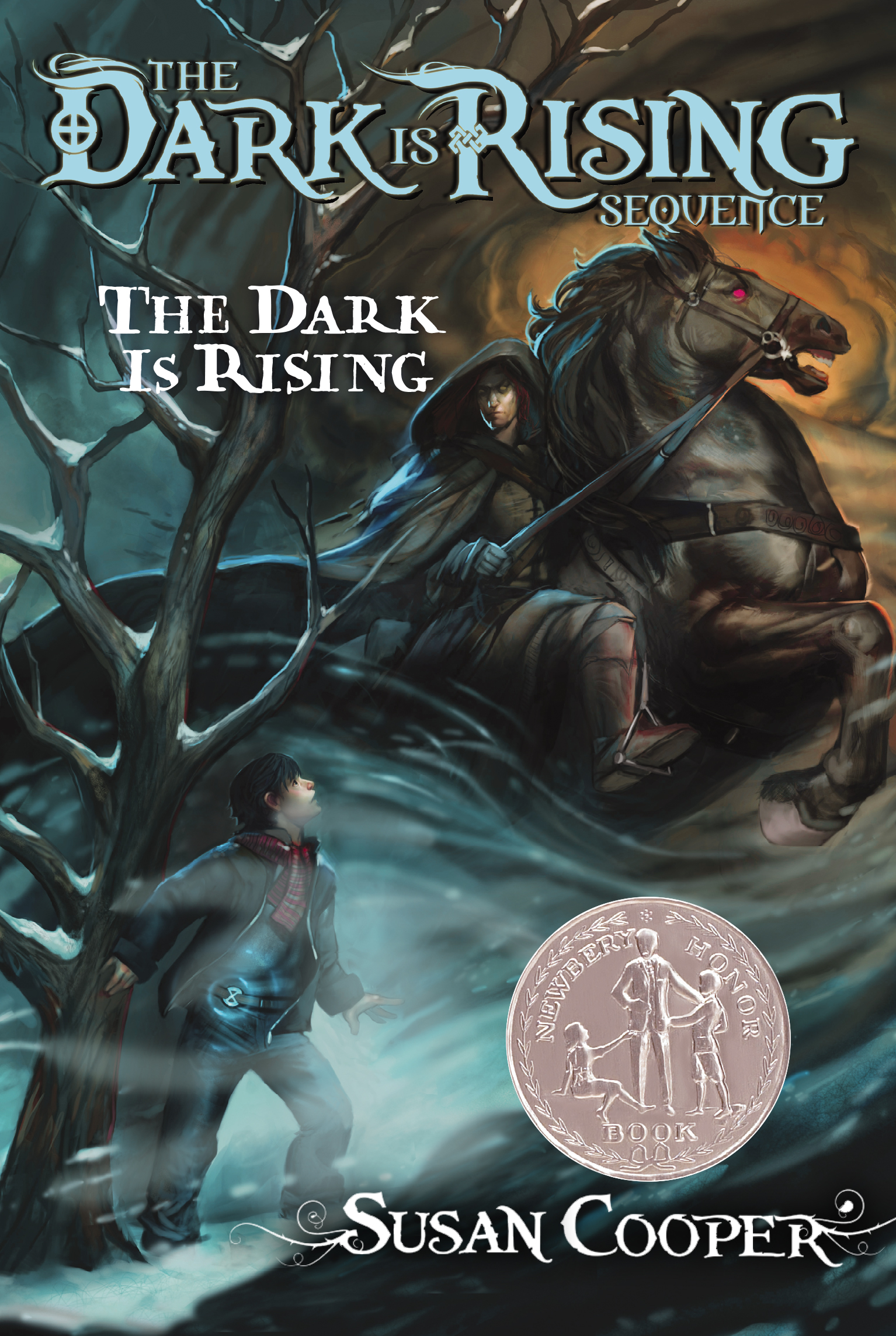 With her encouragement I followed my plans for the next books in the sequence, and by the time The Dark Is Rising was named a Newbery Honor (something whose significance she had to explain to me), I had just finished the first draft of book number four. "What a glorious title, The Grey King," she wrote to me, "I can't wait to read it." By now the letters were no longer "Dear Mrs. Grant" but "Dearest Susan... much love, Margaret," and she was Aunt Margaret to my children, and my closest friend until the end of her very long life. But the strength of the professional relationship persisted through all my subsequent books, with the mutual respect and understanding that all her authors enjoyed, and when I was lucky enough to make a Newbery Medal acceptance speech at ALA for The Grey King, its most heartfelt words were, "Margaret McElderry is the wisest and most sensitive editor-publisher I have ever known, anywhere."
Is there anything else you'd like to tell Shelf Awareness readers?
Like me, The Dark Is Rising sequence has been around for a long time, and I'm deeply grateful, especially for the newly designed edition that's on its way from MKM Books. The second book, which was made into a movie that's best forgotten, is now being translated by some real magicians into radio for the BBC, who are also contemplating a TV series of the sequence. As for the author, in reaction to the gloomy years of Covid, I've just finished writing an adult book about all the moments, people and things that have brought joy into my long life. I think it's called Celebrating, and one of the people it celebrates is, of course, Margaret K. McElderry. --Siân Gaetano, children's and YA editor, Shelf Awareness
Rediscover
Rediscover: John Merriman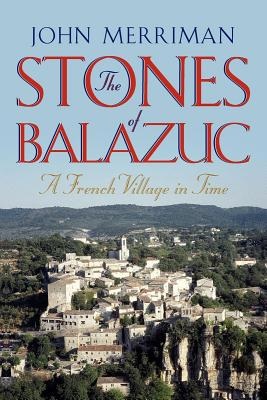 John Merriman, a professor of history at Yale University "who plumbed dozens of French governmental archives for the information that invigorated his fast-paced books about anarchists, terrorists, leftists and ordinary people in France," died May 22 at age 75, the New York Times reported. Merriman spent nearly all his teaching career at Yale, "a rumpled figure who used his storytelling gifts to animate his lectures on French and European history."

Merriman "approached the research and writing of his books with a similar goal: to avoid approaching 19th- and 20th-century French social and political history dryly," the Times noted. His books include The Dynamite Club: How a Bombing in Fin-de-Siècle Paris Ignited the Age of Modern Terror (2009); Massacre: The Life and Death of the Paris Commune (2014); Ballad of the Anarchist Bandits: The Crime Spree That Gripped Belle Époque Paris (2017); and The Agony of the Republic: The Repression of the Left in Revolutionary France, 1848-1851 (1978). He also wrote the textbook A History of Modern Europe From the Renaissance to the Present (1996). In 2017, Merriman received the American Historical Association's lifetime award for scholarly distinction.

Merriman lived in North Haven, Conn., but France was his second home. In 1987, he and his wife, who died in 2017, bought a house in the medieval village of Balazuc, above the Ardèche River. He wrote a book about the village's history, The Stones of Balazuc: A French Village in Time (2002). "I think that was the book that mattered the most to him," said David Bell, a history professor at Princeton, whom Professor Merriman hired and mentored at Yale. "The minute the Yale semester was over, he headed there, sat around in cafes and talked to people into the small hours." The Stones of Balazuc is available in paperback from W.W. Norton ($28).